Donald Trump visited at the White House by Stanley Cup champions Pittsburgh Penguins
The NHL's Penguins are the third championship team to visit Trump after the NFL's New England Patriots and Major League Baseball's Chicago Cubs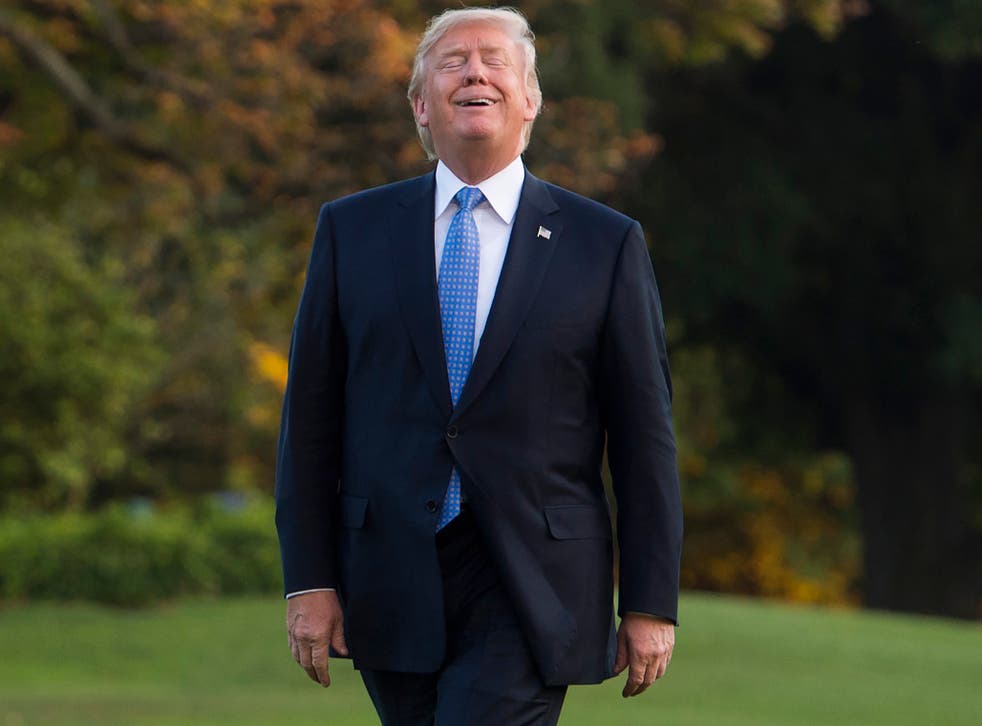 The Stanley Cup champion Pittsburgh Penguins were in Washington on Tuesday to be honoured by President Donald Trump at the White House, a visit team captain Sidney Crosby and other players say is not about politics.
The NHL's Penguins will be the third championship team to visit Trump after the NFL's New England Patriots and Major League Baseball's Chicago Cubs. Trump disinvited the NBA champion Golden State Warriors, who also said they didn't want to go.
In a statement last month, the Penguins said they "respect the institution of the Office of the President and the long tradition of championship teams visiting the White House."
On Monday in Pittsburgh, Crosby, a Canadian, said "there's absolutely no politics involved" in the decision to go, a stance echoed by coach Mike Sullivan.
It's unclear how the visit will play out amid Trump's attacks on NFL players for kneeling during the national anthem and criticism of Warriors star Stephen Curry. Tampa Bay Lightning forward J.T. Brown, one of 18 black players in the NHL, became the first hockey player to engage in an anthem protest when he raised his fist while standing on the bench before a game Saturday night.
Trump has called on NFL owners to fire players who don't stand for the anthem and urged fans to boycott games in a series of tweets. He tweeted that he instructed Vice President Mike Pence to leave a game between the San Francisco 49ers and Indianapolis Colts on Sunday if there were any anthem protests, which Pence did.
Hours before the Penguins visit, Trump tweeted that tax law could be changed to punish the NFL over the anthem protests.
NHL Commissioner Gary Bettman said recently that said he respects players' views on political and social issues and "people are going to have to decide what makes them comfortable." Bettman said social issues "are a matter of individual belief and individual choice."
AP
Register for free to continue reading
Registration is a free and easy way to support our truly independent journalism
By registering, you will also enjoy limited access to Premium articles, exclusive newsletters, commenting, and virtual events with our leading journalists
Already have an account? sign in
Register for free to continue reading
Registration is a free and easy way to support our truly independent journalism
By registering, you will also enjoy limited access to Premium articles, exclusive newsletters, commenting, and virtual events with our leading journalists
Already have an account? sign in
Join our new commenting forum
Join thought-provoking conversations, follow other Independent readers and see their replies