ESPN remove Asian-American presenter Robert Lee from Charlottesville game as name is same as Confederate general
The broadcaster shares the same name as former Confederate general Robert E Lee and he has been moved away from a University of Virginia football match due to recent violent clashes
Jack de Menezes
Wednesday 23 August 2017 08:19 Comments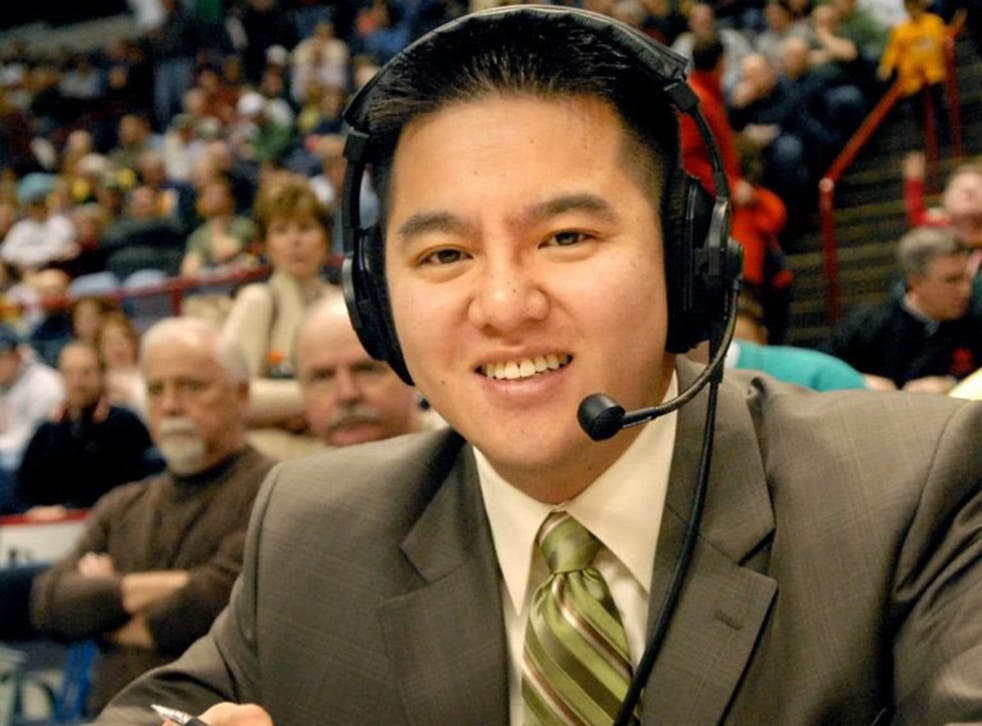 American sports television network ESPN have been criticised after they elected to remove Asian-American presenter Robert Lee from a University of Virginia football match because his name if the same as the Confederate general Robert E Lee.
The recent violence in Charlottesville, Virginia, which left one person dead, surrounds the removal of Confederate statues across the southern United States and protests by white nationalists, neo-Nazis and white supremacists.
Heather Heyer, 32, was killed when a car was driven into a group of people protesting against a white nationalist rally in Charlottesville, and the statue of General Robert E Lee will be covered in black fabric to mourn her death.
Hundreds gather for Charlottesville vigil
However, the decision by ESPN to remove Lee, who was slated to cover UVA's home match against William and Mary on 2 September in Charlottesville, will not cover Youngstown State at Pittsburgh.
"We collectively made the decision with Robert to switch games as the tragic events in Charlottesville were unfolding, simply because of the coincidence of his name," an ESPN statement read.
"It's a shame that this is even a topic of conversation and we regret that who calls play by play for a football game has become an issue."
Violence on the streets of Charlottesville

Show all 9
Lee, who has been a sports commentator since 1999, did not respond to requests for comment.
The decision has been roundly criticised by social media users, who believe that the removal of Lee is at best unnecessary and at worst a ridiculous decision that, given his background, could be seen as racially motivated.
"Hey @ESPN: Nice try, but the memes aren't mocking Robert Lee or his name. They're mocking YOUR stupidity and cowardice," Twitter user @lizbuddie wrote.
@charliekirk11 added: "So @espn pulled an announcer off coverage because his name was Robert Lee. Robert Lee is an Asian American with no ties to the confederacy."
@muchmoresalt added: "Li/Lee/Ly is 2nd most common Asian surname. 100 mill people all over the world have it. @ESPN is crazy racist to pull Asian-Am Robert Lee."
Despite the protests by white nationalists against the removal of Confederate statues, the University of Texas has taken down four monuments, one of which includes Robert E Lee, overnight on Sunday. Duke University also removed a stone statue of General Lee, which was defaced by vandals in the entryway to the North Carolina college's school chapel.
Register for free to continue reading
Registration is a free and easy way to support our truly independent journalism
By registering, you will also enjoy limited access to Premium articles, exclusive newsletters, commenting, and virtual events with our leading journalists
Already have an account? sign in
Join our new commenting forum
Join thought-provoking conversations, follow other Independent readers and see their replies