Baseball star Willson Contreras slides into former porn star Mia Khalifa's DMs ... and instantly regrets it
The Chicago Cubs catcher was left red-faced by the incident
Wednesday 06 September 2017 12:26 BST
Comments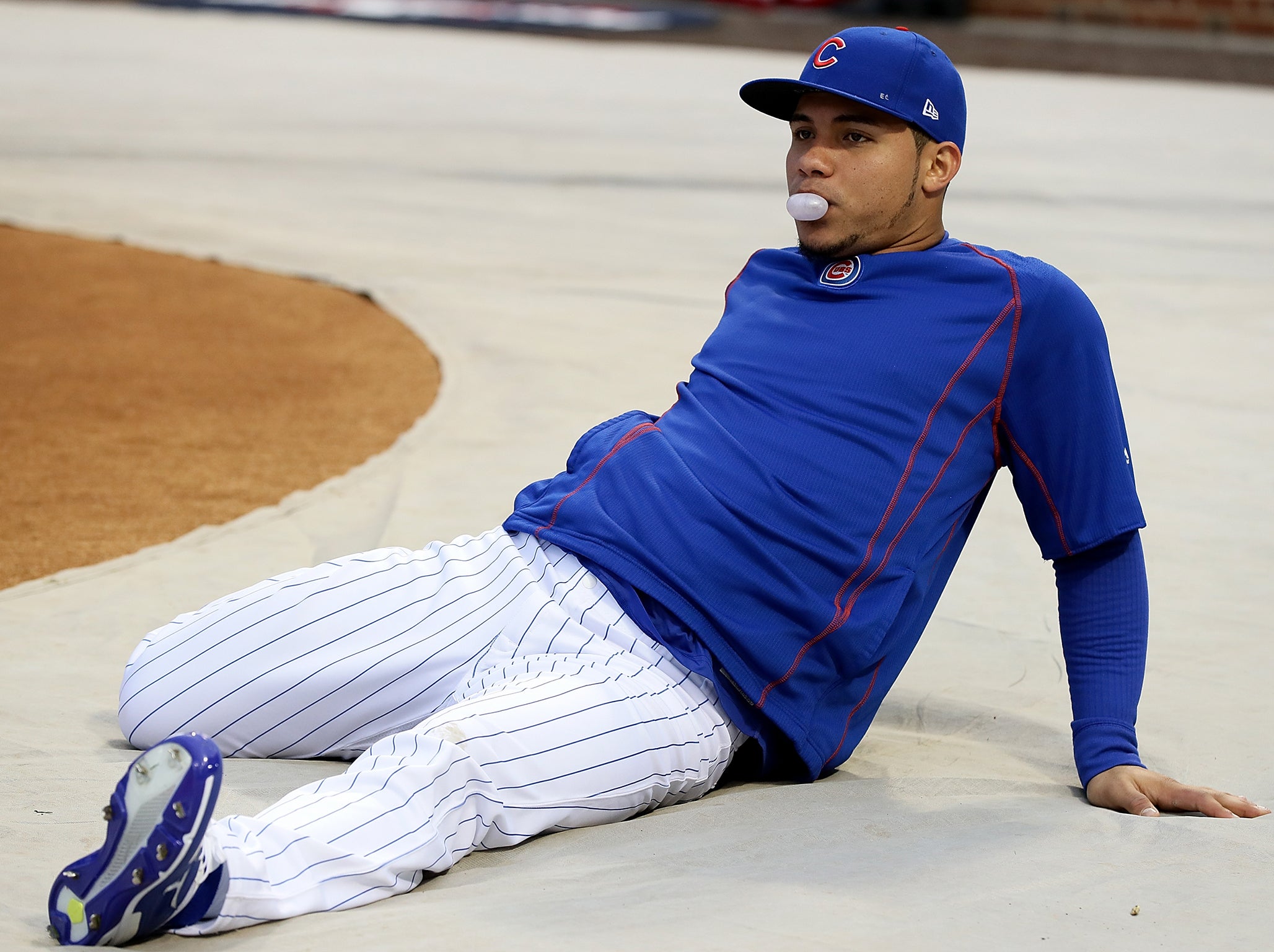 An American baseball player has been left red-faced by the retired adult film star Mia Khalifa, who revealed on Twitter that he has been persistently sending her a string of unwanted direct messages on Twitter.
On Tuesday Khalifa shared two screenshots of her conversation with the Chicago Cubs catcher Willson Contreras, which show the baseball player repeatedly sending her private messages.
The messages begin on August 4, with Contreras writing: "Hi how are you?"
He follows that up with "I'm sure you get this a lot but I'm a big fan of you," before adding: "It will be great if you just say hi."
Khalifa replies with a solitary one-word message – "Bye" – but that's not enough to put off Contreras, who continues sending her messages over the next month.
The former porn star eventually decided to screenshot the conversation so that she could share it with her 1.8million Twitter followers, leading to a fair amount of ridicule for Contreras.
According to the American publication Deadspin, Octagon Baseball – the agency that represents Contreras – have claimed that his "twitter account was hacked" and that he was not responsible for the matter.
Join our commenting forum
Join thought-provoking conversations, follow other Independent readers and see their replies