MLB World Series: Johnny Cueto puts Kansas City Royals in commanding lead after game two win over New York Mets
Kansas City Royals 7 New York Mets 1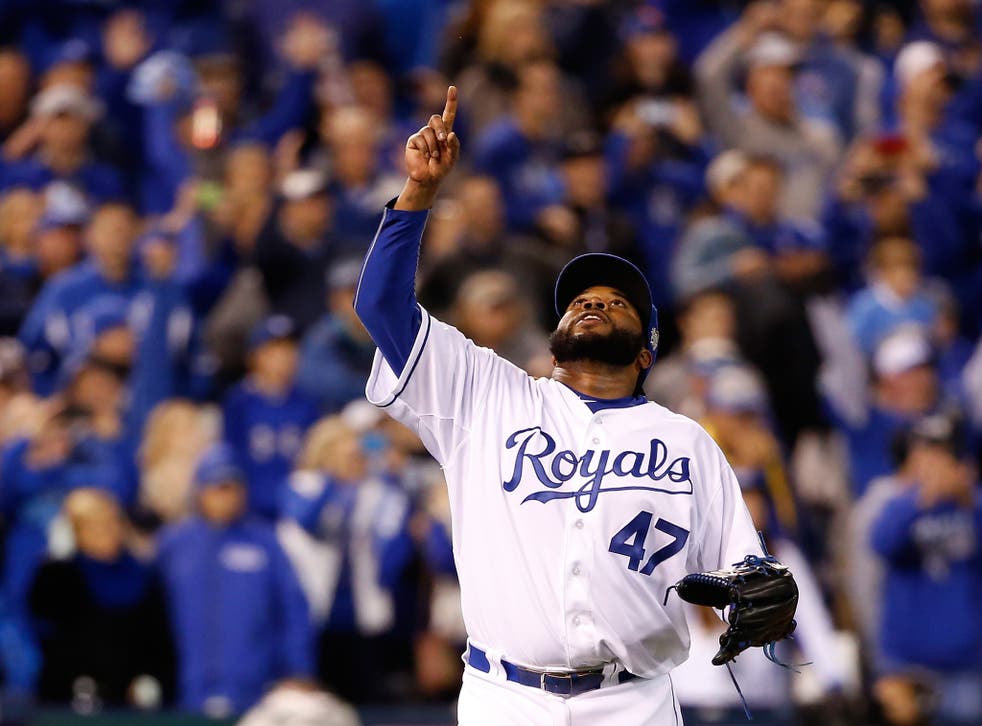 Kansas City Royals took control of the World Series last night as pitcher Johnny Cueto threw a complete game to virtually shut out the ineffective New York Mets.
The away side, looking to bounce back after the 5-4 marathon loss the night before, took the lead in the fourth innings after Lucas Duda hit a blooper single, the weakly hit ball allowing enough time for David Murphy to steal the run.
Mets starting pitcher Jacob de Grom looked imperious in the first four innings, however it all fell apart in the fifth as the Royals took charge, claiming four runs off five single hits. De Grom was replaced shortly after but the Royals were in the ascendancy, with both bat and glove.
Cueto, standing in for Edinson Volquez after the starting pitcher's father passed away during Game one, gave up just two hits in the entire nine innings. His complete game in a World Series was the first by an American League pitcher since 1991.
The Royals batting line saw out the win in the eighth innings when Gordon, Orlando and Escobar all added singles, extending the lead to 7-1 and effectively ending the contest, 135 minutes quicker than the previous night.
Game three will take place at Citi Field, New York, and Mets will call on rookie pitcher Noah Syndergaard to rescue any hope of a fightback.
The stats don't make pretty reading for New York fans. 83 per cent of teams that lead 2-0 in a best-of-seven series go on to win that series.
However history remains on the Mets' side. They last won the World Series in 1986, when they came back from 2-0 down. Don't write them off just yet.
Game three begins Saturday, 31 October at 00.07 GMT
Register for free to continue reading
Registration is a free and easy way to support our truly independent journalism
By registering, you will also enjoy limited access to Premium articles, exclusive newsletters, commenting, and virtual events with our leading journalists
Already have an account? sign in
Register for free to continue reading
Registration is a free and easy way to support our truly independent journalism
By registering, you will also enjoy limited access to Premium articles, exclusive newsletters, commenting, and virtual events with our leading journalists
Already have an account? sign in
Join our new commenting forum
Join thought-provoking conversations, follow other Independent readers and see their replies