World Series 2015: Kansas City Royals leave it late against New York Mets but win first title in 30 years
New York Mets 2 Kansas City Royals 7 (Kansas win 4-1 best-of-seven series)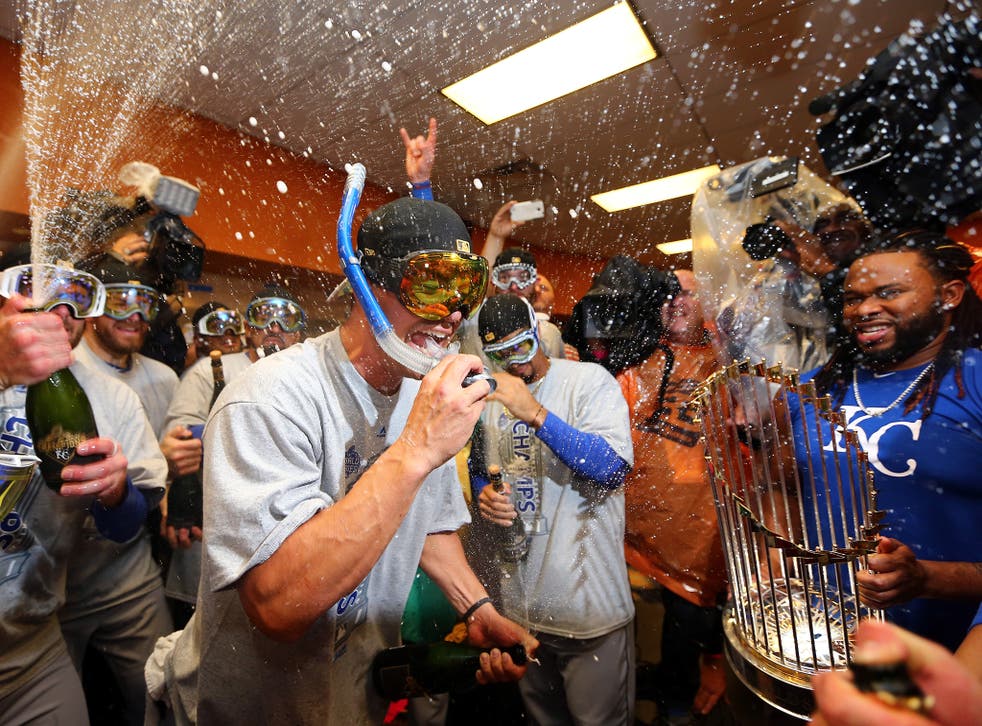 It has been a year in the making but fans can finally say it: the Kansas City Royals are World Series champions.
In a thoroughly unpredictable five games, the Royals battled with the New York Mets, snatching victory from defeat once more, as they have done so often this post-season.
Edinson Volquez returned to pitching for the Royals, beaten finalists last season, having missed the last three games attending his father's funeral. In the first innings, he was hit for a home run as Curtis Granderson gave New York an early lead.
Mets pitcher Matt Harvey was in imperious form, frustrating the Royals' batting throughout the night.
The home side extended their lead to 2-0 in the sixth innings, Granderson able to make it home from Lucas Duda's long flyball. It looked inevitable that the gritty New York Mets would force the Series back to Missouri for at least one more game.
But the Royals, comeback kings of the 2015 season, had other ideas. In the ninth and last regulation innings, Lorenzo Cain made it 2-1 from Eric Hosmer's double to left field.
Shortly after, Salvador Perez's ground ball to centre field gave Hosmer an opportunity to make a break for home plate. Under pressure, Mets first baseman Duda threw to stop Hosmer, but it was wildly off target, allowing the Royals to tie the game and take it into extra innings.
It was past midnight on the east coast of America as the Royals began their twelfth innings stretch. The break came through unlikely source Christian Colon, whose single allowed Jarrod Dyson home. This paved the way for the Royals, who scored four more runs to extend their lead to 7-2, and World Series redemption - the first since 1985.
Perez was voted MVP but it could have been a number of Royals players in a truly great team performance.
After last year's surprise push to the play-offs, the Royals took the San Francisco Giants all the way before losing in Game 7. It was heartbreaking for the underdog story and many had already written off their chances for this season.
Maybe the ghost of last year's loss gave the Royals the resilience that saw them comeback from two-run deficits seven times in the postseason. It was an unlikely World Series match up, but a contest that delivered a true champion.
Register for free to continue reading
Registration is a free and easy way to support our truly independent journalism
By registering, you will also enjoy limited access to Premium articles, exclusive newsletters, commenting, and virtual events with our leading journalists
Already have an account? sign in
Register for free to continue reading
Registration is a free and easy way to support our truly independent journalism
By registering, you will also enjoy limited access to Premium articles, exclusive newsletters, commenting, and virtual events with our leading journalists
Already have an account? sign in
Join our new commenting forum
Join thought-provoking conversations, follow other Independent readers and see their replies