NFL draft 2017: Round one is out of the way, now it's time for the Brits
32 picks have been made, but hundreds remain and among them are two British hopes chasing a dream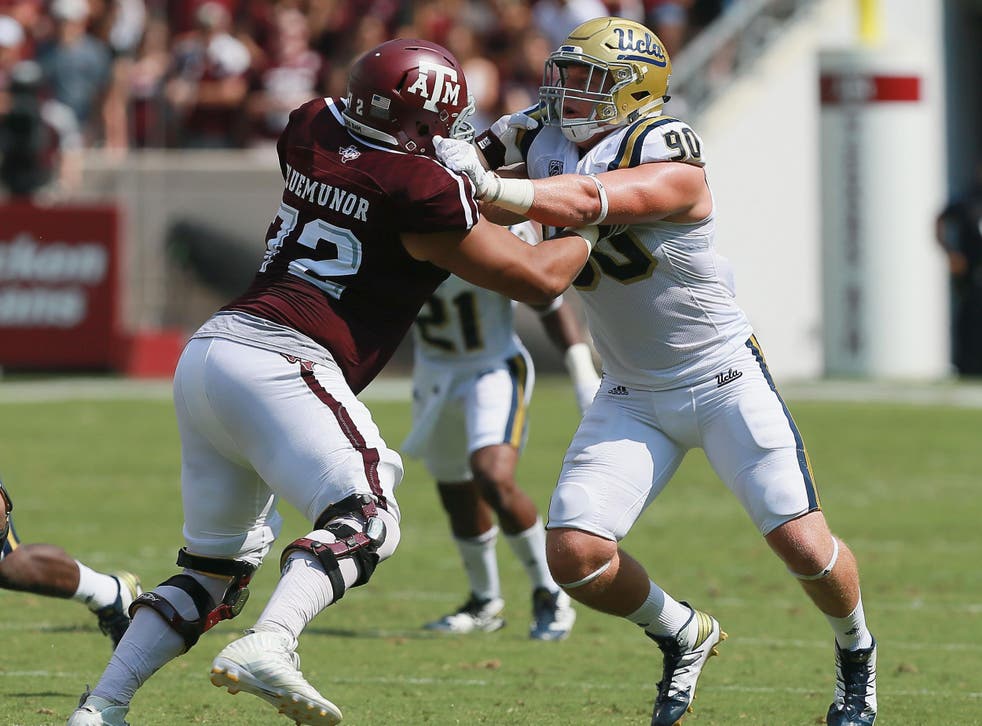 The NFL draft never fails to surprise and confuse and this year's first round was no different.
A wild Thursday evening in Philadelphia saw blockbuster trades, three quarterbacks taken in the first 12 picks, lie detector tests and a whole lot more.
But it didn't see a Brit.
The two British hopes in the draft are still out there, anxiously waiting to discover in which of the 32 NFL cities their future might lie.
While both will be disappointed not to have gone in the first round, with all the prestige and extra income that entails, neither Obi Melifonwu or Jermaine Eluemunor would have expected to be among the first 32 selections.
Now though, both are in play.
Melifonwu is likely to go first, with the UConn safety having dazzled scouts with an incredible workout score at the NFL Combine earlier this spring.
The London-born 23-year-old claimed the best vertical jump, the largest broad jump and ran the eighth-fastest time of any player entering the draft this year. Those physical gifts and some impressive game film from his time in Connecticut mean he's likely to be drafted in the second or third rounds, where teams will then focus on coaching up his football instincts.
Much the same story is true of Jermaine Eluemunor, albeit in a different position.
At 6ft 4in and 340lbs, Eluemunor is the proverbial brick shithouse and plays on the offensive line, where he is tasked with protecting quarterbacks from invading pass-rushers aiming for a sack.
Eluemunor also blew away the scouts with the best performance of any draft prospect in the bench press, and his incredible athleticism means he will be taking in the mid-rounds as a project with a high ceiling. Indeed, top draft analyst Mike Mayock considers Camden-born Jermaine among his top five offensive tackle prospects and, when speaking to The Independent earlier this year, Eluemunor revealed his hope is to be selected by the reigning Super Bowl champions.
"If I could play for any team it would be the [New England] Patriots. But there's the [Dallas] Cowboys, the [Arizona] Cardinals… I'd play for anyone and there are 32 teams. But the hard part isn't getting there, it's staying there.
"The important part is getting through and wherever I get picked I'm gonna go there and work as hard as I've ever worked to make this happen and my dream come true. This is just the start."
Join our new commenting forum
Join thought-provoking conversations, follow other Independent readers and see their replies