'It's time to move on': Which NFL team will Antonio Brown play for in 2019 as Pittsburgh agree to trade him?
Brown announced he is leaving Pittsburgh, but that is only the start of a saga that could run all summer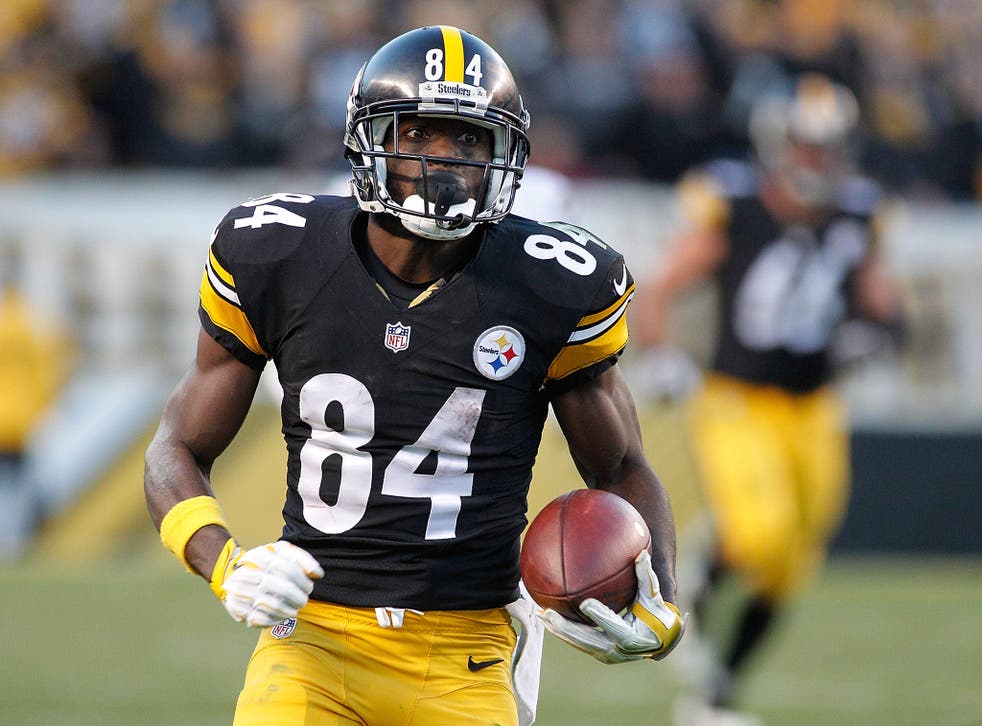 After weeks of trying to force his way out of Pittsburgh on social media, Antonio Brown and the Steelers top brass have sat down and decided to part ways.
It was hard to see any other outcome, really, after Brown had come out and flamed his own quarterback, the head coach and pretty much anyone else involved in the organisation.
For Pittsburgh it will be a tough break, with any trade set to leave them with a financial black hole that will be difficult to fix. Andrew Brandt, a leading expert on sports business in the NFL, declared last month that Brown's contract made him 'untradeable' and yet here we are, with Brown announcing in conjunction with team president Art Rooney that he would be leaving.
From a salary cap point of view this move will be disastrous for the Steelers. Brown would have been a $22m salary cap charge next season if he was playing and a $21m cap hit if he is playing somewhere else. Financially it makes no sense to bow to his wishes and let him go but Brown's social media comments have forced this move.
Crucially, in the meeting involving Brown, Rooney, general manager Kevin Colbert and Brown's agent, Drew Rosenhaus, it was established that the player can be traded but that the team would decide on the deal. Rosenhaus, one of the NFL's leading middlemen, does not have a mandate to talk to teams and negotiate on the Steelers' behalf, per ESPN's Adam Schefter.
Where will Antonio Brown play next season?

Show all 10
So what does this mean?
Well, it means that Brown is headed out of Pittsburgh after six season of historic production. The best wide receiver in the NFL over that period, Brown is now 30 and will be looking for one big final contract to end his career but while he won't have a say in who that is, he hasn't been shy in listing his demands.
In an Instagram live video filmed - for some reason - on a treadmill, Brown revealed that he wants to go to a team that:
is a Super Bowl contender
has 'no negativity'
will offer him guaranteed money.
In case you want to hear it from the horse's mouth, here is the video and transcript of the relevant section.
"If your squad want to win, and your squad want a hungry wide receiver who the best in the whole world, someone hit my phone. Tell 'em I ain't doing no unguarantees, I ain't even gonna play myself no more for this NFL, you heard? I think I done everything. What y'all think? What's left for me to do? Win the Super Bowl? Gotta be the right team for that, right?
"Hey, if your team got guaranteed money, tell 'em call me. AB can't do no more unguarantees. So we clear. I want y'all to be clear and understand something: this is not a game, people. This is not for show. This is not to be cool. This is really to inspire you that, yo, no one can determine your destination but you."
So who are we looking at as realistic landing spots?
From the Steelers' point of view, it has to be a team that:
is outside their division, the AFC North (ruling out Cleveland, Baltimore and Cincinatti)
is not the New England Patriots, their biggest rivals in the AFC for the past decade
boasts at least one first-round pick in 2019
has the cap space to accomodate Brown, though that would be a problem for the trading team more than Pittsburgh.
Vegas sportsbook Bovada has even opened a book on where Brown will be playing next year, and the favourites are the San Francisco 49ers.
Kyle Shanahan and John Lynch need a winning season after their first-year washout and then Jimmy Garroppolo's ACL blowout ruining the 2018 season. They have the cap space and the picks, with their early second-round selection a potential bargaining chip if combined with some other tempting pieces. They need talent, badly, and Brown has expressed an interest in playing with Jimmy G and breakout tight end George Kittle. With Shanahan's offensive nous, this might be an explosive combination that works for everyone outside the NFC West.
Dallas are inexplicably second in the betting, a bizarre choice given they spent a first-round pick in the 2019 draft on trading for Amari Cooper in mid-season. They undoubtedly need more talent on the perimeter but it's unlikely to come in the shape of Brown.
What would Aaron Rodgers give for a receiver like Brown? After two consecutive season where they missed the playoffs, the Green Bay Packers have a new GM in Brian Gutekunst and need receivers who can make the most of Rodgers' later years. More than that, they have two first-rounders and are looking to shed their reputation as a conservative organisation who don't make a splash in the trade or free agency markets. This could be an interesting spot for a receiver already heading to the hall of fame.
Buffalo, Arizona and the New York Jets all took quarterbacks in the first round of last year's draft, which means their salary cap is in good shape but they're looking for weapons to put around a sophomore passer heading into 2019. New York may appeal to Brown for what it could offer him off the field, in terms of commercial deals and sponsorships, but Buffalo is unlikely to call him and the Cardinals seem too far off a championship to think about making this move.
The Indianapolis Colts are one of the more intriguing names on the list. Rejuvenated by first-year head coach Frank Reich after his Super Bowl win as an offensive coordinator in Philadelphia, Reich has protected Andrew Luck and turned the Colts into a playoff team. If they can take the next step in 2019 - which is feasible given their draft picks and salary cap room - then Brown might be the sort of addition that helps them transform from rising stars into genuine contenders.
Bringing up the rear of this list are the Philadelphia Eagles, local rivals of the Steelers but boasting a front office who aren't afraid to make big moves. Then there are the Miami Dolphins, a franchise seemingly addicted to making splashy moves that cost loads of money but a team that never go anywhere. Brown in Miami would surely spell disaster.
Register for free to continue reading
Registration is a free and easy way to support our truly independent journalism
By registering, you will also enjoy limited access to Premium articles, exclusive newsletters, commenting, and virtual events with our leading journalists
Already have an account? sign in
Register for free to continue reading
Registration is a free and easy way to support our truly independent journalism
By registering, you will also enjoy limited access to Premium articles, exclusive newsletters, commenting, and virtual events with our leading journalists
Already have an account? sign in
Join our new commenting forum
Join thought-provoking conversations, follow other Independent readers and see their replies