The Independent's journalism is supported by our readers. When you purchase through links on our site, we may earn commission.
Draymond Green arrested on assault charges in Michigan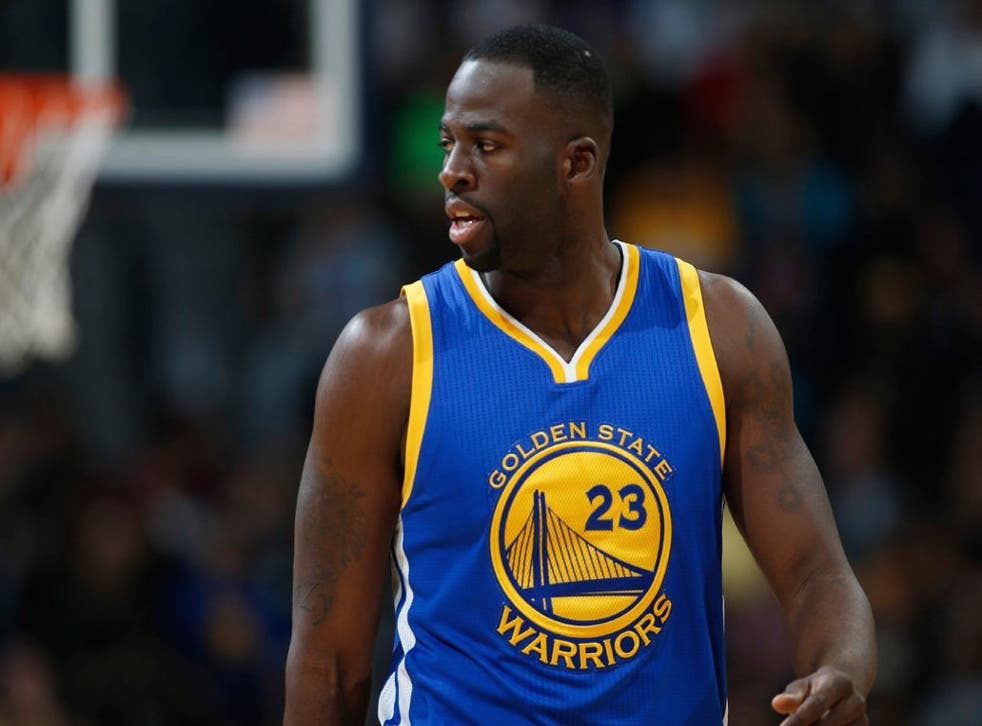 Draymond Green, the Golden State Warriors forward, has been charged with assault.
Green was arrested at 2:28am on Sunday in East Lansing, Michigan and is scheduled for an arraignment hearing on July 20.
No further details were provided in the case, ESPN reports.
"The police department is not confirming any arrest with that name," East Lansing Police Department spokesman Scott Wrigglesworth said in a statement to MLive. "What I can confirm is that we did arrest a current NBA basketball player this weekend and he was arrested for assault. That's all we're confirming right now."
His team, the Warriors, said that they are aware of the news and are collection information to better understand the incident.
If he's convicted, Green faces a maximum of 93 days in jail and a $500 fine.
The 26-year-old forward is one of the key players in Golden State's record-breaking lineup. Green played four seasons with Michigan State from 2008-2012, and is set to join Team USA this summer at the Rio Olympics.
Register for free to continue reading
Registration is a free and easy way to support our truly independent journalism
By registering, you will also enjoy limited access to Premium articles, exclusive newsletters, commenting, and virtual events with our leading journalists
Already have an account? sign in
Register for free to continue reading
Registration is a free and easy way to support our truly independent journalism
By registering, you will also enjoy limited access to Premium articles, exclusive newsletters, commenting, and virtual events with our leading journalists
Already have an account? sign in