NBA London 2016: Neal Meyer's guide to the Orlando Magic and Toronto Raptors with tickets set to go on sale
Former coach Neal Meyer, who spent 16 years in the league with six different teams, is now Senior Director of Basketball Operations for the NBA in Europe, the Middle East and Africa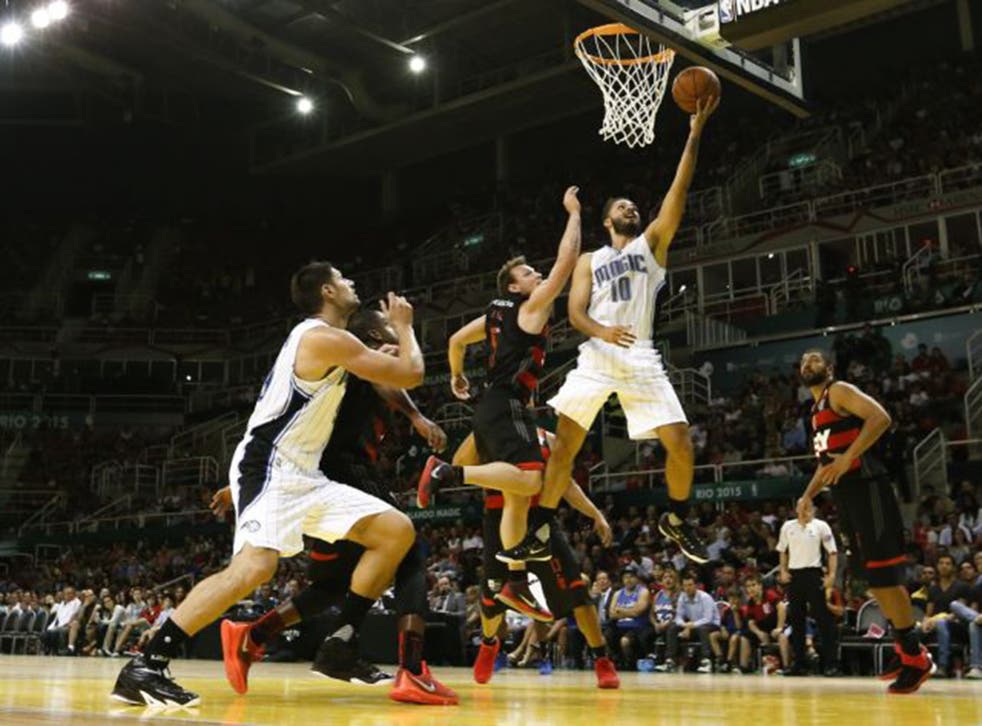 Tickets for the latest edition of the NBA Global Games at The O2 in London go on sale at the end of the month.
The Toronto Raptors, a play-off team last year, will face their Eastern Conference rivals the Orlando Magic, a young squad expected to make noise this coming season.
Former NBA coach Neal Meyer, who spent 16 years in the league with six different teams and now works to grow the league in Europe, Africa and the Middle East, had a quick look at both teams.
The Teams
Orlando Magic
Orlando has a new coach in Scott Skiles who was a hard-nosed guard who played for the Magic and has coached for multiple teams, Phoenix and Chicago to name a few. I think they are going to take some time to gel, but you know the one thing with a Scott Skiles team is they're going to play hard and play defence; he's a no-nonsense coach. Guys will have to be accountable, if they aren't performing he's going to find somebody else that will, so I expect them to be better, be competitive and play hard.
Toronto Raptors
Toronto made the play-offs in both of the last two years, so I think their expectations are that they want to move on and get to the second round or further. With Coach (Dwane) Casey they're going to be competitive as well but I think their whole team will be based on how [Demar] DeRozan and Lowry play this year and how Jonas Valanciunas continues to develop. It will be a good competitive game with two different styles of play and fun to watch.
Players to watch
Toronto Raptors
Kyle Lowry – From what I've heard he had a great off-season, lost a lot of weight and is really out to prove something this year, so from a point guard perspective he's going to be big for them and be one to watch.
Jonas Valanciunas – He's been playing well and keeps getting better. They are giving him more minutes so from a starting center perspective he's going to be key for them.
Luis Scola – The veteran is with Toronto now and he's another player that adds different dynamics; he can shoot, he can post up, he's a solid defender and he plays hard.
Orlando Magic
Nikola Vucevic - For him he's got better every year, he's going to be a good one to focus on. He scoring more and he's rebounding.
Victor Oladipo - Another one who does so many different things. He's athletic, he runs the floor, he can score and defend.
Tobias Harris – We had him in BWB (Basketball without Borders) as one of the players who came over a couple of years ago. He's just signed a new contract and he's playing well so I think he's another on who's going to be key for them.
Tickets for NBA Global Games London 2016 go on sale Oct. 30 and will be available at www.theo2.co.uk/nba2016
Register for free to continue reading
Registration is a free and easy way to support our truly independent journalism
By registering, you will also enjoy limited access to Premium articles, exclusive newsletters, commenting, and virtual events with our leading journalists
Already have an account? sign in
Register for free to continue reading
Registration is a free and easy way to support our truly independent journalism
By registering, you will also enjoy limited access to Premium articles, exclusive newsletters, commenting, and virtual events with our leading journalists
Already have an account? sign in
Join our new commenting forum
Join thought-provoking conversations, follow other Independent readers and see their replies