NBA Sundays preview: Clippers; DeAndre Jordan, JJ Redick and Doc Rivers relishing Timberwolves clash
Clippers coach and starting pair expecting tough test from up and coming Minnesota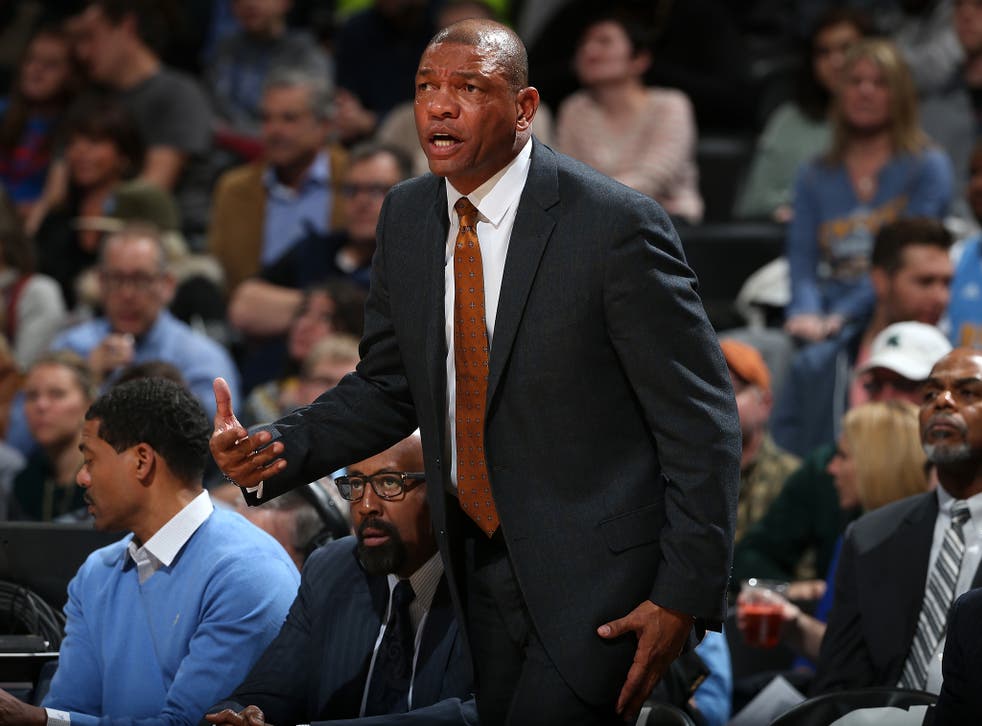 Los Angeles Clippers head coach Doc Rivers and starters DeAndre Jordan and JJ Redick are expecting a tough test from the Minnesota Timberwolves on Sunday.
The Wolves finished with the worst record in the NBA last season, winning just 16 of their 82 games.
But after taking Karl-Anthony Towns with the first pick in the 2015 Draft, the Wolves, despite the tragic death of head coach and president Flip Saunders on the eve of the season, are like a team reborn.
"They're playing amazing, I think Sam Mitchell has done an amazing job in an incredibly difficult situation," head coach Rivers said of Sunday's opponents, who have won eight of their first 16 this season.
"I think that young team, is the team of the future in the Western Conference. They are playing amazing basketball, veteran basketball. For a young team they are so mature and have their act together. [Andrew] Wiggins, [Zach] LaVine, [Ricky Rubio, Towns - I mean that's a lot of fire power at a very young age, which is really nice to see. They're doing a terrific job in Minnesota."
DeAndre Jordan, one of the premier centres in the league, has been impressed with the way Towns has taken to life in the NBA.
"I've seen a little bit of him this season, he's really skilled," he said. "He's a big guy, who's got one of the greatest big men of all time to learn from [future Hall of Fame forward Kevin Garnett], so we'll need to play a good game to get the win."
The Clippers are also 8-8 but were among the pre-season favourites to challenge for the title and have played well below expectations.
Redick added: "I haven't watched a full game of theirs yet, but I've seen them a ton. They're really good. They play a fun brand of basketball and have great young players.
"It definitely starts with Towns and Wiggins, but they have other guys who are capable of big games like LaVine and Martin. We're going to have to be excellent defensively if we want to win."
Who wins? Tweet your prediction using #NBASUNDAYS
NBA Sundays on BT Sport – a live NBA game every Sunday at 8.30pm. This week on Nov 29 the Los Angeles Clippers will host the Minnesota Timberwolves on BT Sport 1
Join our new commenting forum
Join thought-provoking conversations, follow other Independent readers and see their replies