NBA Sundays preview: Los Angeles Clippers vs Toronto Raptors
Former NBA coach Neal Meyer takes a look at Sunday's big game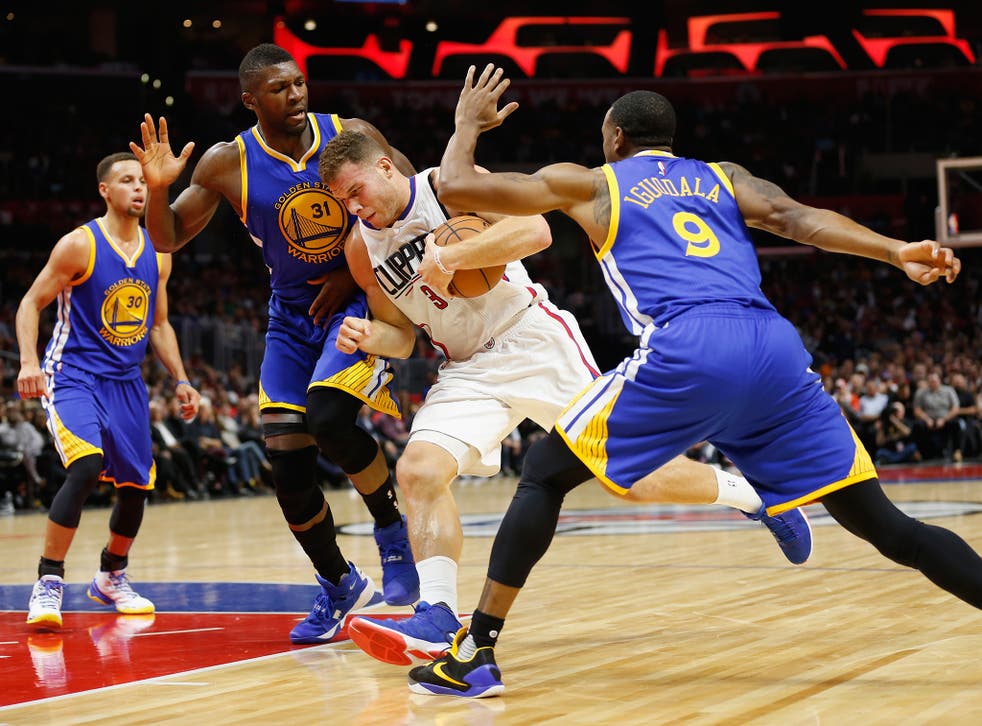 Toronto Raptors @ Los Angeles Clippers
This Sunday's game will see the Atlantic Division Toronto Raptors visit the Pacific Division Los Angeles Clippers at the Staples Center, with both teams looking for more consistency. It will also provide a great opportunity to get an early look at the London-bound Toronto Raptors, who take on the Orlando Magic at The O2 on 14 January as part of NBA Global Games 2016.
Toronto Raptors
The Raptors got off to a flying start with five wins in a row, including a victory over Championship hopefuls the Oklahoma City Thunder yet they then slumped and lost six out of their next eight games. However, they have the potential to come back and be one of the toughest teams in the Eastern Conference. Kyle Lowry, DeMar DeRozan, Jonas Valanciunas and DeMarre Carroll bring a good mix of athleticism and experience to the court, which could no doubt help the Raptors in their chase to make the Playoffs for the third successive year. This will be a great game to see where they are at, especially against a tough Western Conference opponent.
Player to Watch: Kyle Lowry – The 29 year-old is off to a strong start this season. He lost some weight over the summer, and the benefits are now showing, with the 6ft point guard's shot looking improved from last season. Lowry was selected to the NBA's All-Star team for the first time in his career last season, and he certainly will be looking to repeat that this year. With his undoubted talent and his ability to help his team offensively and defensively, he will be one to follow this Sunday.
Los Angeles Clippers
This year's Clippers look to be a solid team with a good group of players, guided once again by the great Doc Rivers. It is no coincidence that the Clippers have reached the Conference semi-finals for the past two years. I think the Clips have a great chance to make the NBA Finals this time round. All-Stars Blake Griffin and Chris Paul lead the team on the court ably supported by the top rebounder in the NBA over the last two seasons, DeAndre Jordan who re-signed with the team in the offseason. Paul has missed much of the last week and the Clippers will be hoping he is fit. They are deeper this season than ever before though with Lance Stephenson, JJ Redick, Paul Pierce and more providing valuable support to the Griffin/Paul/Jordan trio.
Player to Watch: Blake Griffin – Griffin does not really need an introduction. He is one of the most explosive and electrifying players in the league. The 6ft 10 star is an exciting player because you never know what he is going to do, he is a permanent highlight reel! Five-time All-Star Griffin can certainly be considered MVP material, although that will depend on how far his team can go.
Who wins? Tweet your prediction using #NBASUNDAYS
NBA Sundays on BT Sport – a live NBA game every Sunday at 8.30pm. This week on Nov 22 the Los Angeles Clippers will host the Toronto Raptors on BT Sport 2
--
NEAL MEYER'S NBA CV
October 94 - August 95 - San Antonio Spurs - Assistant Video Coordinator & Camp Director, Basketball Operations
September 95 - July 97 - Denver Nuggets - Video Coordinator & Camp Director, Basketball Operations
August 97 - August 00 - Portland Trail Blazers - Video Coordinator & Camp Director, Basketball Operations
September 00 - July 02 - Portland Trail Blazers - Assistant Coach & Scout, Basketball Operations
October 02 - April 03 - Atlanta Hawks, Denver Nuggets, Golden State Warriors - Regional Advance Scout
August 03 - June 09 - Los Angeles Clippers - Assistant Coach & Director of Player Development, Basketball Operations
September 09 - October 10 - Cleveland Cavaliers - Video Coordinator/Coach, Basketball Operations
October 10 - present - Senior Director for the NBA's Basketball Operations across Europe, Middle East and Africa
Register for free to continue reading
Registration is a free and easy way to support our truly independent journalism
By registering, you will also enjoy limited access to Premium articles, exclusive newsletters, commenting, and virtual events with our leading journalists
Already have an account? sign in
Register for free to continue reading
Registration is a free and easy way to support our truly independent journalism
By registering, you will also enjoy limited access to Premium articles, exclusive newsletters, commenting, and virtual events with our leading journalists
Already have an account? sign in
Join our new commenting forum
Join thought-provoking conversations, follow other Independent readers and see their replies