'Smiling doesn't win you gold medals': Simone Biles shuts down host who tells her to smile
People could not get enough of the champion gymnast's response and praised her for being so forthright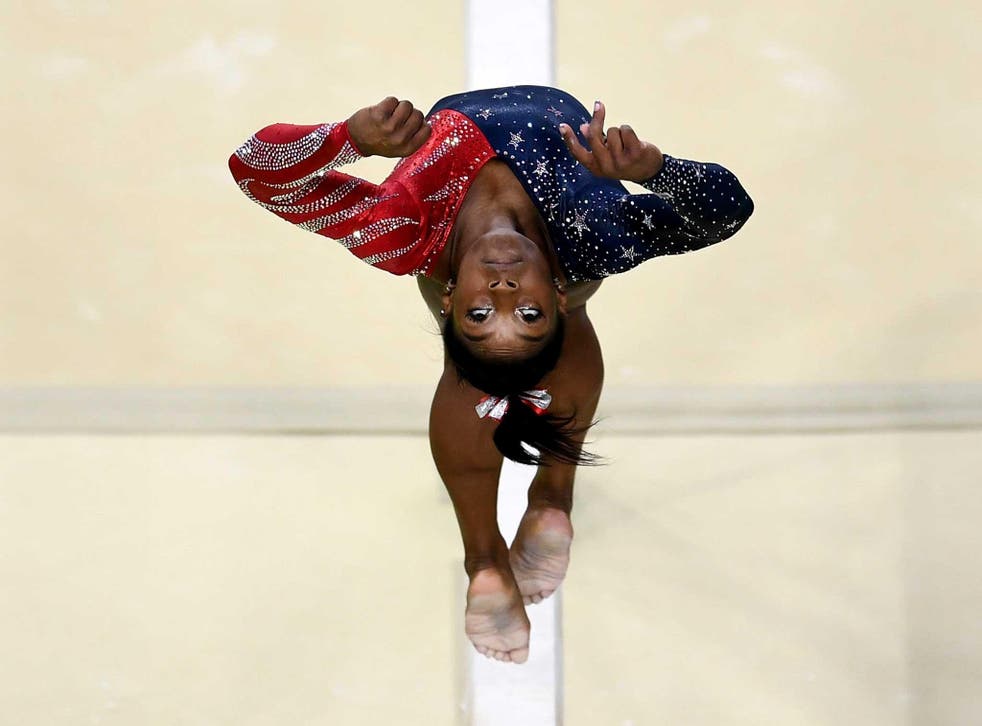 It has been frequently argued that women are under greater pressure to smile than their male counterparts. From strangers demanding women "cheer up" on the street to political pundits suggesting Hillary Clinton should smile more, it is advice which appears to be levied at females more often than males.
Simone Biles has experienced this apparent phenomenon first hand. The American gymnast, who is a four-time Olympic gold-medal winner, was told by judges she should smile more in her Dancing with the Stars performances.
The 20-year-old, who is the most decorated gymnast in American history, was criticised by the judges for not displaying enough emotion in her routines.
Tom Bergeron, the host, then pressed her about why the positive comments did not make her smile, saying: "I was waiting for you to smile at some of the compliments, you didn't."
But Biles, who emerged as one of the most celebrated names to come out of the Rio Olympics last year, snapped back. She pointedly said: "Smiling doesn't win you gold medals."
But Bergeron did later admit that perhaps it had not been the best-worded question and commended her response.
The famous men and women who aren't afraid to speak their mind

Show all 10
"Loved Simone Biles crisp response to my clumsy question," the judge said on Twitter. "Curious how she felt about judges comments, I unwittingly added to the smile pile."
"The question I should have asked (and have of many contestants) was 'What's your reaction to the judge's comments?'" he added.
But people could not get enough of Biles' reaction to him on Twitter, praising her for being so forthright and upfront.
"And every woman around the world clapped simultaneously for Simone Biles shutting down the 'Smile!'" said one.
Join our new commenting forum
Join thought-provoking conversations, follow other Independent readers and see their replies