Stop the Illegal Wildlife Trade: Anti-poaching NGO Freeland joins the Independent's campaign
Bangkok-based charity boasts team of experts working to tackle wildlife crime across three continents
Arjun Neil Alim
Wednesday 10 February 2021 10:58 Comments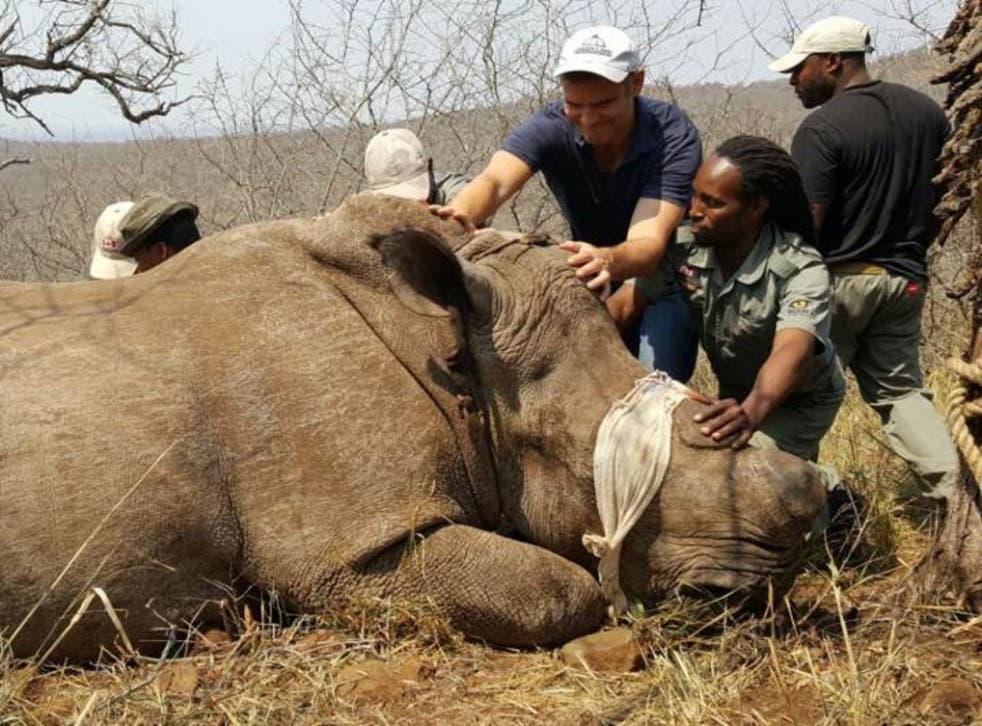 The Independent can today announce that international anti-poaching NGO Freeland has joined its Stop The Illegal Wildlife Trade campaign.
Freeland is a Bangkok-based charity dedicated to combatting wildlife trafficking, poaching and habitat destruction across three continents. The NGO's motto is "We Hunt Traffickers".  
The charity signed on to become The Independent's official charity partner alongside African wildlife charity Space for Giants. Our #StopIWT campaign was launched in Easter of 2020 in response to the conservation crisis unleashed by Covid-19.
Since then, The Independent has campaigned to support the work of Space for Giants in tackling poaching and wildlife crime, raising over £300,000, and has brought together leading conservation organisations to issue a joint statement at the G20 in Riyadh.
It has also published pieces on endangered giraffes, elephants, rhinos and pangolins, as well as led an investigation into the global financial institutions that are invested in the illegal wildlife trade. It has had endorsements from renowned conservationists including John Scanlon and cricketer Kevin Pietersen.
Steven Galster, co-founder of Freeland, said: "Freeland has joined The Independent's Stop The Illegal Wildlife Trade campaign because after decades of chasing wildlife criminals, we realise that we need help ringing the alarm bell about how ugly and dangerous this trade is for all of us.".
ESI Group campaign editor Oliver Poole said: "We are delighted to have Freeland join us on this campaign. I have long been impressed by the diligence of its work and the way it is done so much to expose those who are enabling and profiting from the Illegal Wildlife Trade.
"We look forward to working with them and together helping expose those responsible for this nefarious trade."
Freeland boasts a global team of law enforcement and development experts that work across Asia, Africa and south America to tackle wildlife crime. They train rangers, police and investigators to give governments the tools to tackle wildlife crime.
Recent campaigns led by Freeland include to save the Indochinese tiger from extinction by poaching and an extensive legal battle against shark fin traders to fight the poaching of sharks and consumption of shark fin soup in East Asia.
Freeland also co-leads a campaign called EndPandemics.Earth alongside NGOs from across the world, which aims to stop zoonotic outbreaks through stronger protection of nature
Freeland was among the twenty leading global conservation organisations who joined together ahead of the G20 meeting last December to tell world leaders they must invest in nature now to prevent future pandemics.
The declaration, which was brokered as part of our Stop The Illegal Wildlife Trade campaign, was delivered to the G20 leaders as they joined their annual summit, which was hosted by Saudi Arabia and held virtually.
It told the world leaders they have a once-in-a-generation opportunity to capitalise on public demand to invest in nature to protect people and the planet.
Among the other organisations that signed the declaration were the World Wildlife Fund, the Zoological Society of London, the African Wildlife Foundation, the Paradise Foundation, Conservation International, Fauna & Flora International and the Jane Goodall Institute.
Covid-19 jumped from animals to people because of humanity's increasingly unbalanced relationship with the natural world, warned the Wildlife Conservation 20, or WC20, in the joint declaration.
Register for free to continue reading
Registration is a free and easy way to support our truly independent journalism
By registering, you will also enjoy limited access to Premium articles, exclusive newsletters, commenting, and virtual events with our leading journalists
Already have an account? sign in
Join our new commenting forum
Join thought-provoking conversations, follow other Independent readers and see their replies