Chasing southeast Asia's XTC gang: Sex workers, the illegal wildlife trade and money
Investigators believe a notorious wildlife-crime gang is using sex workers to cover up their poaching activities, writes Abbianca Makoni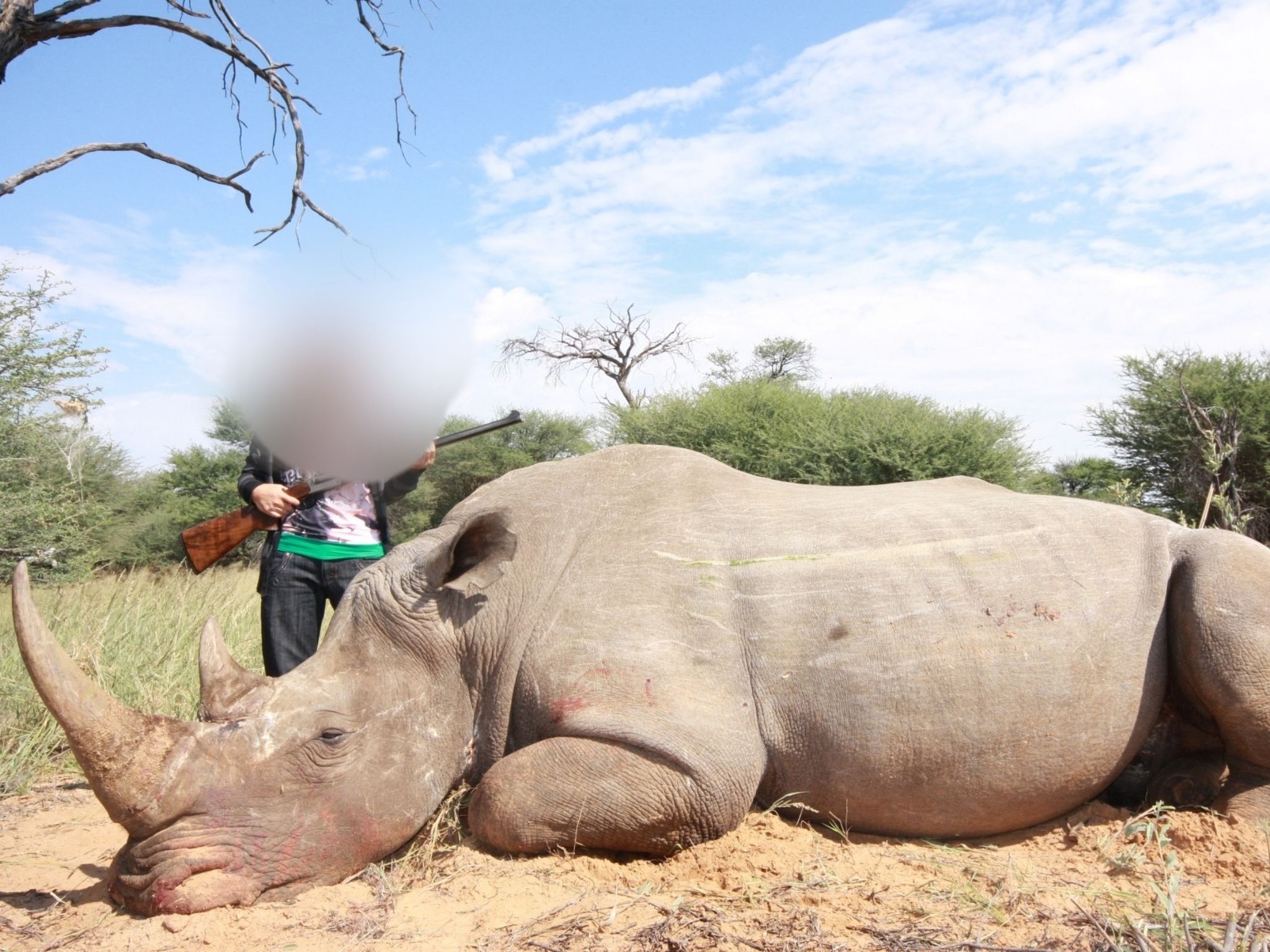 The XTC gang used sex workers as young as 19 as scapegoats to evade tough wildlife-hunting laws, and potato sacks to smuggle their pangolin scales, while running an enormous poaching ring which earned them enough to live a comfortable life, according to The Independent's charity partner Freeland. 
Beyond the lurid killings of already-endangered animals, they claim vulnerable women were also lured into a scheme which cost them their freedom and enabled corruption to take place at all levels of enforcement.
According to Freeland, the gang started their trade in the 1990s, creating companies under the guise of legitimate businesses.
Tucked away in Laos and Vietnam, the set of companies were created under a conglomerate with powerful political connections, and helped feed the brisk demand for exotic creatures in southeast Asia.
Most of them traded species from South Africa, Mozambique, Uganda and nearby countries.
Although some of these "companies" conducted some level of lawful business related to their publicly advertised registration, such as agriculture production, sales and food services, Freeland claims the bulk of their operations were in fact illegal.
It was the industrial-scale harvest of the pangolin for its meat and scales, and the murder of the Rhino for its horns and their supposed medicinal benefits, that allegedly funded the lifestyles of the syndicate.
Each Rhino horn can yield roughly £35,000, and Freeland says the "kingpins", including Boonchai Bach, Chumlong Lemtongthai and Vixay Keosavang, earned millions from operations.
Some members of the gang also ran trades in Vietnam, in units just across the border from the impoverished city of Laos, where the illegal wildlife trade has thrived as a result of corruption and a lack of regulations, according to conservation organisation Globalteer.
Speaking to The Independent from his London home, private investigator Paul O'Sullivan, who helped take down wildlife trafficker Lemtongthai and investigated claims of trafficking, said many of the women involved were simply victims.
O'Sullivan believes that the women were hired by Lemtongthai to pose as trophy hunters, obtain legal export certificates from the Convention on International Trade in Endangered Species (CITES), and ship the horns to Laos via Thailand, where a set would eventually fetch up to $250,000 (£180,000) when sold to major dealers and collectors.
"These people, they look for other loopholes. It's like a moving target. They're continuously looking for ways of exploiting the weaknesses in the system and that's what they did there. They exploited the weaknesses.
"They bribed officials to issue the hunting permits. Those bribed officials, for reasons best known to the northwest provincial government, were never taken to task and got away with it," he claimed.
South African hunting laws permit a hunter to shoot only one rhino per year, and investigators believe this is what led the network to seek out the women.
Once permits were issued, it is claimed Lemtongthai and his team drove women to a game farm where the shooting would take place; the woman would then be made to stand with the dead rhino and a rifle for an official photograph.
A nature conservation official would be present for the hunt to measure the horns once removed and place the relevant details in the register.
Lemtongthai was at first believed by many to be the kingpin of an international rhino-horn smuggling ring, and investigators were tracking his intensive smuggling operations out of South Africa in the general direction of Asia.
But on the other side of the ocean, countertrafficking NGO Freeland had been tracking the "real" kingpin, the man they believe Lemtongthai was working for: Vixay Keosavang, a former Lao military intelligence officer-cum-businessman.
The Independent has been unable to reach Vixay Keosavang to verify their claims.
Claims of sex workers trafficked to South Africa
The Independent has been given exclusive access to the transcripts of interviews with the sex workers rescued during the investigations that led to Lemtongthai's arrest.
One woman who grew up in Thailand, who we've named as Kaoi to protect her identity, detailed her experience in a series of notes.
She wrote: "The reason I have to be in South Africa is because it is difficult to get a job and earn enough money, however coming to South Africa is worse. I met a Thai mamasan [a female brothel-operator] in South Africa who treats Thai women badly."
The young woman wrote this letter in 2012 to "warn" others flying to South Africa of the dangers they may come across.
She said when she refused to work in a Thai brothel she was sold to a foreign man for R19,000 (£900), who shipped her to South Africa and had her passport confiscated.
"The mamasan added that every single Thai baht we earn from her [we] must give her if we still want to go home. The mamasan said she had been doing this for a long time and no woman dare to report to the police.
"These people are a human trafficking network, they traffic Thai women to be sold to foreign men [but] if the women meet bad guys they don't care about it."
Another woman, who grew up in the Nakhon Sawan province of Thailand, was introduced to a woman who promised her work in South Africa.
At the time, "Nong" says she had worked for two years at a laundry shop which typically paid very little, but she was paid a commission of R20,000 (£950) to fly to South Africa which was later deducted from the salary she earned when working in the country.
Nong told investigators that because she was not "attractive" she struggled to get sex work, and so they encouraged her to lend her passport to Lemtongthai.
She says she was promised a hefty payment but she never saw the money as it was all taken by the mamasan.
Nong says she was then sold to men who wanted to exploit her body; she slept with many before she met her "foreigner husband".
In notes made by investigators at the time of interviewing Nong, they wrote: "Some women were tricked to come here to work as maids and were forced to work as prostitutes until they got foreign husbands."
It is not known yet why it was important for the women to find foreign husbands.
Arresting the 'kingpins'
South Africa is home to the majority of the world's rhinos and has been the country hit hardest by poaching criminals, with more than 1,000 rhinos killed each year between 2013 and 2017.
The poaching of rhinos in the country was partly fuelled by growing demand for their horns in Vietnam and other southeast Asian countries, where the horns are believed to have medicinal uses.
Hitting the black market in China or Vietnam, the horns would either be shaved into a powder and packaged into tiny vials, and then sold to those who believed the powder could heal, or stockpiled.
Asked whether sex workers being trafficked into South Africa or other neighbouring countries for the use of permits is still a problem, Charles van Nierkerk, a former specialist at the South African Revenue Service, said: "No, that stopped; when we encountered Lemtongthai physically the first time at Oliver Tambo airport, all the hunters with him were men.
"It's because they had heard that everyone was now talking about the women who were hunters. People had been enquiring why all these hunters were women. "This doesn't make sense," they used to say.
"So I think they kind of caught on to that, and thought: this is growing and attracting too much attention."
One by one members of the gang, including those higher up the ranks, are being confronted by dedicated conservation charities.
A handful of the network's members have been arrested or jailed thanks to the efforts of The Independent's charity partner, Freeland, whose team, made up of former military and law enforcement agents, has spent years collecting evidence, tailing networks and going undercover.
The organisation has previously exposed key players in this trafficking network.
Freeland did not know about Lemtongthai, until he showed up at the Thai Customs Enforcement office in Bangkok's Suvarnabhumi Airport one day in February 2011, after officers seized horns which were accompanied by suspicious looking CITES permits.
"The permits listed young women from an impoverished part of Thailand to have hunted the rhinos and imported the horns.  It didn't make sense," founder of Freeland, Steve Galster, told The Independent.
"Customs called Freeland for advice to see if the shipment was legal, and two of our investigators raced to the scene and bumped into Lemtongthai, who appeared with two South African men, all ready to answer any questions Customs had.
"We videotaped the entire scene, and got especially excited when Lemtongthai presented a document to prove his bona fides, showing he was the official importer for Vixay Keosavang, head of Xaysavang Trading Corporation," Galster added.
He believed Lemtongthai's import was just the link Freeland was looking for in relation to the elusive Keosavang, whom they had been tracking for a decade.
But the imported horn was allowed to pass to Keosavang by Thai wildlife officials, in spite of the investigation by Thai Customs and Freeland.
The lack of action taken in relation to the incident led to a collaboration between Freeland and Van Niekerk, who at the time was the lead investigator for the South African Revenue Service.
Both the South African and Thai governments used the combined intel packages to build cases against Lemtongthai in South Africa and Thailand, and to establish new leads.
Although Freeland appealed to the South Africans to bring Keosavang for trial, they had no extradition treaty with Laos.
"Freeland helped get information from South Africa to Lao authorities, who doorstepped Keosavang and got an statement from him in which he said that he did not know Lemtongthai, but let slip he was importing the horns as a favour to buyers in Vietnam," said Galster.
Imports of sport-hunted rhinos are not supposed to cross borders for commercial use.
The Thailand-South Africa cooperation paid off to a large degree as prosecutors had a stronger case, and in November 2012 Lemtongthai was sentenced to 40 years behind bars – making him one of the most prominent wildlife criminals ever convicted in South Africa.
This was after he confessed to ordering as many as 50 rhinos for hunting, and actively participating in the illegal killing of at least 26, while acting as a director of the notorious wildlife-trafficking network operating out of Laos.
Although his sentence was shortened on appeal, first to just 13 years, and then again to 6.5 years – and despite his eventual release – it was a victory for those who had longed to see him go down.
Freeland tried unsuccessfully to get Keosavang arrested, but made a statement about him to the international media on the opening day of the 13th CITES Conference of the Parties the following year.  
Within days of that press conference in March 2013, Thai police issued an arrest warrant for Keosavang, which remains open to this day. 
Seven months later, the US State Department offered a $1m reward for information leading to the dismantlement of XTC, which encouraged Freeland to collect more intelligence on this syndicate.
Challenges faced
Inside a building in central Bangkok, Freeland's founder, Steve Galster, started his operation with his 50-person team of investigators to take down the gang.
The team had been made aware of the network's activity in the early 2000s, and garnered evidence and intel by teaming up with and being embedded with local law enforcement agencies to support undercover surveillance, infiltration operations, and online detective work.
They used modern analytics software, supplied by IBM and the Israeli firm Cellebrite, to connect the intel dots that came flooding in.
They attributed many of the poaching incidents across different countries to XTC, including the rise in the number of rhinos butchered in South Africa in the past two decades, from 13 in 2007, to 83 in 2008, to 1,028 in 2017 – an average of nearly three a day. Galster attributes this spike to the gang.
"In short, I was made aware of their operations in 2004, but I had no idea how big it was. I Thought we were chasing different people and companies who had nothing to do with one another," Galster said.
He added: "There were four hurdles that we faced when trying to tackle this operation. The first one was corruption.
"There are big people, as we're showing here, involved in this trade, and all the other officers may be good or perhaps neutral, but they may not know who the corrupt officers are."
Galster said that the next hurdle faced by his team was the attitude officers had towards the illegal wildlife trade.
"They don't associate it [the killing of species] as slaughter," he said, adding, "They'll see these things [horns, tusks, pangolin scales] coming through and they'll want their picture taken with these seizures and say 'we're stopping the trade' but there's no real passion or connection to it.
"We've been trying to get more of these officers over to Africa, meet their African counterparts, go out in the bush, see what they're up against, see the animals walking around on, you know, living legs. So that's another thing."
He added: "Thirdly, we've got what I say is old-style bureaucracy that simply does not see this as a priority crime.
"Fourthly, it's really a lack of resources, not just money, but access to technology – inability to buy the technology. That is, the basic digital intelligence – so that's where we're starting to catch up, to make and get some ground.
"But actually, now, with technology, it's not so much about money. It's about having the right technology and the skills to use it. Because now you can sit in your office and not even get in a car to go investigate these people if you know what you're doing."
Van Nierkerk said: "The agency gave us unflinching support when the attorneys attempted to attack our professional reputations in court. We also had consistent support from the South African Revenue Service spokesperson.
"But a consistent challenge is to ensure that you build anti-corruption countermeasures into a project like this, and focus on the main and in-principle issues, and not to be sidetracked by unnecessary distractions. We limited the volume of quality criminal charges, as opposed to a numerical volume of redundant charges, to ensure focus on winnable cases to ensure successful conviction."
Join our commenting forum
Join thought-provoking conversations, follow other Independent readers and see their replies