Cambridge college updates dress code to allow men to wear skirts to formal dinner
The new dress code will allow students to wear dresses or trousers, regardless of their gender identity
Siobhan Fenton
Tuesday 23 June 2015 06:43 Comments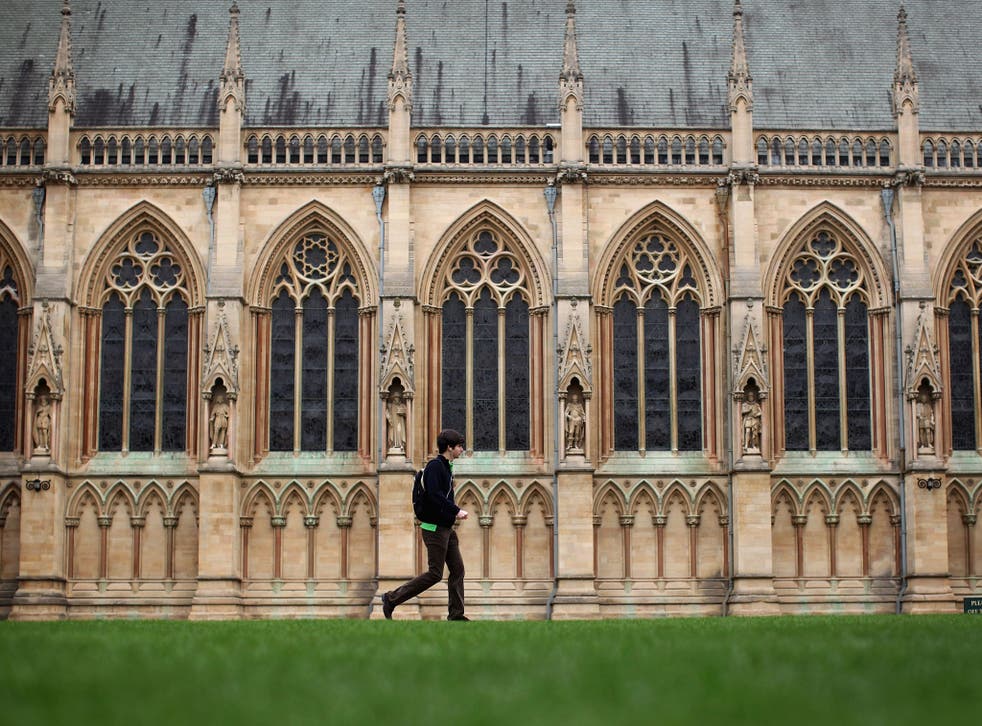 One of Cambridge's oldest colleges has announced that it will now allow men to wear skirts and women to wear trousers at formal dinners.
St Catharine's College has relaxed its almost 600-year-old dress code in order to accommodate transgender students.
Previously, regulations at the college stipulated that male students must always wear a jacket, tie and smart trousers to formal dinners and women must wear a skirt or a dress.
However, concerns were raised that this was rigidly imposing traditional gender binaries. It has been announced that students are now welcome to wear either trousers or skirts regardless of their gender identity.
The Daily Telegraph reports that a notice from the College Dean states: "Members and their guests must be dressed in suitably smart dress. 'Smart dress' is defined without reference to considerations of gender identity or expression."
"This means a suit (or trousers and a jacket), a shirt and collar, a tie, and shoes (not trainers or sandals), or equivalently formal dress.
"The staff are instructed to refuse admission to anyone coming to Formal Hall improperly dressed."
The announcement has been welcomed by students. Charlie Northrop, 25, who is reading for a PHD in Classics, campaigned for the change to be made and said: "I'm over the moon, it's absolutely wonderful that it's now been passed.
"Everyone has been so helpful and it's been great to make a new change.
Charlie added that she expects other colleges at the historic university to follow suit: "I've been speaking to students from other colleges now who hope to make the change across the university."
The college, which was founded in 1459 counts Jeremy Paxman, Sir Ian McKellen and Rona Fairhead amongst its notable alumnae.
Register for free to continue reading
Registration is a free and easy way to support our truly independent journalism
By registering, you will also enjoy limited access to Premium articles, exclusive newsletters, commenting, and virtual events with our leading journalists
Already have an account? sign in
Join our new commenting forum
Join thought-provoking conversations, follow other Independent readers and see their replies