5 tips to make your graduate scheme application a success
If you're applying to a grad scheme this year, don't ruin your chances by making these simple mistakes
Anna Hickey
Thursday 16 February 2017 16:12 Comments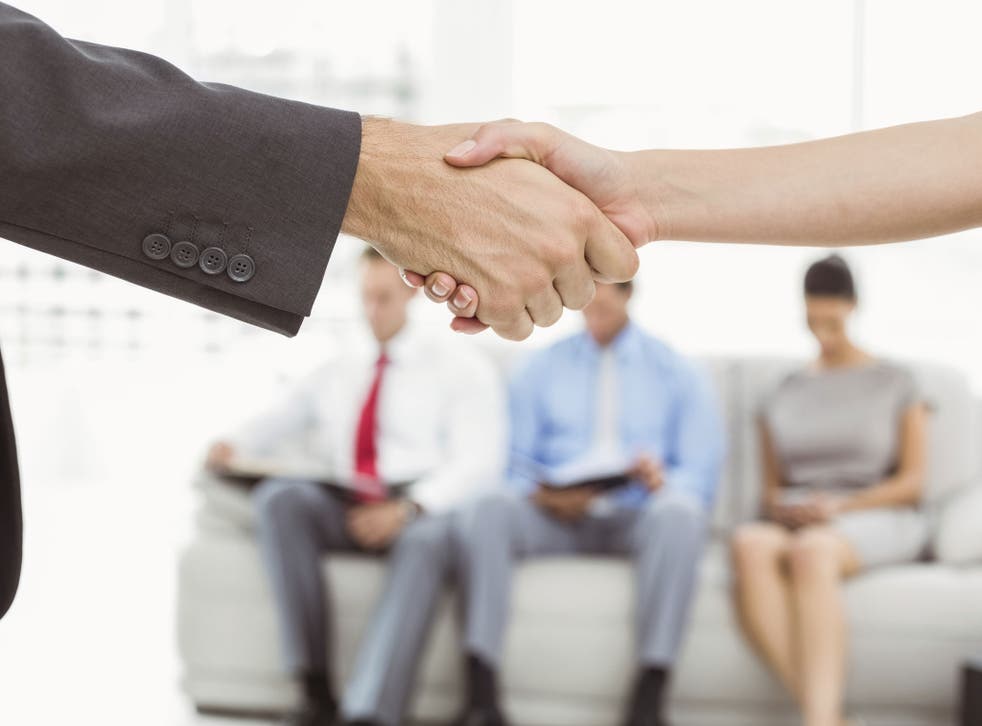 Your odds are around 1 in 100. Sometimes it's 1 in 1,000. For graduates (and non-graduates) looking to take their first steps on the career ladder through a graduate scheme, you might find better luck with a scratchcard.
Thankfully it's not about luck - it's about talent. And there are strategies you can use to make your application speak louder and draw more attention than the hundreds that you're up against.
So how do you make your application stand out, when it's sat in position 701 in a 1,000-strong pile on the employers' desk?
The patronising advice that graduates usually get (spell check your CV, clean up your social media profile, don't use an unprofessional email address) isn't really going to help you here.
From overseeing our Launchpad graduate scheme at Maxus, a media and advertising agency, I've found that it's often a case of presentation.
It's not so much your experience or even whether or not you have a degree that could hold you back – graduates aren't expected to have decades of experience, after all. But how you present yourself can be a big factor.
Here are some tips on how you can make a deep and lasting impression in your graduate scheme application:
1. You've got to be passionate
It doesn't matter if your CV is printed on gold leaf or if this career was your childhood dream: if you're not passionate about the role, you don't stand a chance.
It may be a cliché, but it's a very common pitfall. Every single one of our successful applicants both showed passion throughout the process and put passion as one of their top tips for future applicants.
And it's not just a case of threading the phrase "I'm very passionate about this role" a dozen times throughout the cover letter. It's about explaining why it excites you and why it will help you grow and develop.
8 well paid jobs that don't require a degree

Show all 8
2. Read as much as you can
What never ceases to impress (and will raise your odds of success far more than buying dozens of scratchcards) is when applicants have actually done their research.
And that doesn't just mean look at the website, although surprisingly few even do this. It means looking at what the key issues are in the industry and thinking about what that means for the company you're applying to.
If you don't know what's happening in the industry, you're flying blind. The more you read from relevant trade magazines, from key industry names on Twitter and LinkedIn, and the more you think about your own perspective on these issues, the better you will do.
3. Don't let grades / job experience hold you back
It may surprise you to hear, but not all graduate schemes actually require you to be a graduate.
While university degrees are valuable, they don't define you. And they shouldn't define you when you're applying for jobs either.
I believe that if you don't have a degree but you've got the aptitude and ability, you should have the same opportunity as everyone else. And that's a principle we maintain on our Maxus Launchpad graduate scheme: everyone should be welcome.
The worst thing you can do is not apply in the first place. So don't let your educational background discourage you.
4. Don't be afraid to say what you really think
Being upfront and honest about what you want and what you think is the best way to win people's respect and make a positive impression. It's a valuable lesson in life and an essential one when applying to graduate schemes.
It's tempting to play it safe and hold back on ideas that you're not 100% certain. But when you do, you're also holding back some of your best qualities. Employers want people with opinions and ideas, not someone who tries to stay as neutral as possible.
Say what you think, be a little bit controversial (within reason) and don't be afraid to disagree.
5. Be authentic
At the end of the day, it's about you. The application you write, the interviews you attend – it is, like many things in life, one big "getting to know you" exercise. So embrace that and let them see the real you. It is, far and above, your best asset. Be honest about who you are, keep an open mind and be authentic.
You don't have to be perfect. But you do need to be more than a piece of paper, especially when you're in a pile of thousands.
Anna Hickey is the UK managing director at media and advertising agency Maxus
Register for free to continue reading
Registration is a free and easy way to support our truly independent journalism
By registering, you will also enjoy limited access to Premium articles, exclusive newsletters, commenting, and virtual events with our leading journalists
Already have an account? sign in
Join our new commenting forum
Join thought-provoking conversations, follow other Independent readers and see their replies