A-level results: UK education system only prepares students for exams and not careers, survey finds
66% say apprenticeships offer faster career progression than going to college or university, however, only 21% say they feel supported by their school to investigate apprenticeship options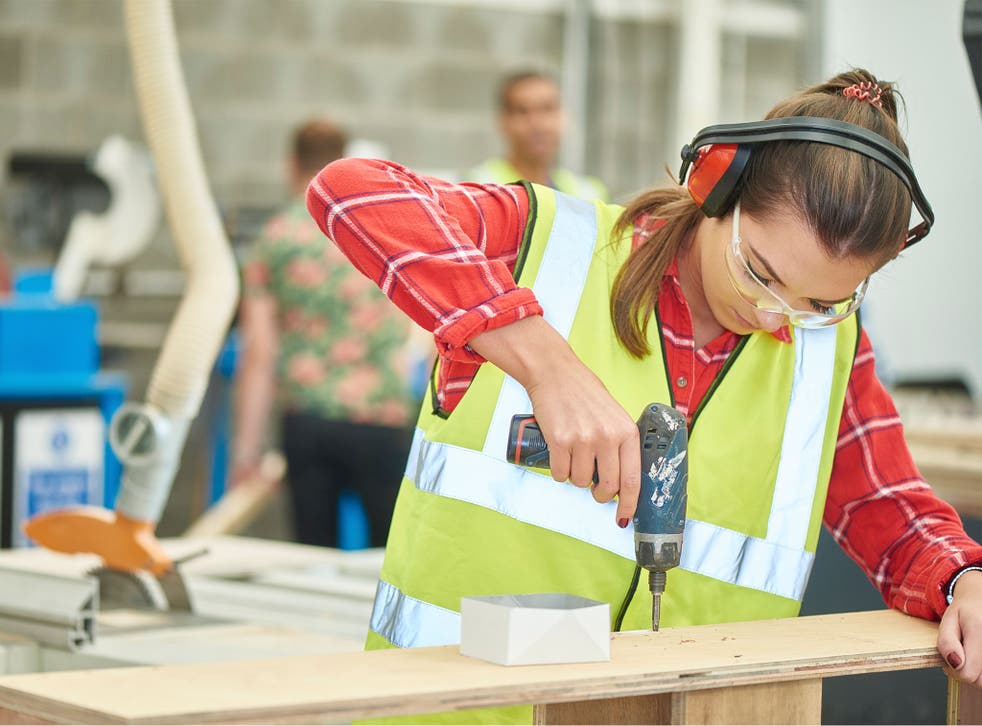 Over 90 per cent of students believe the current UK education system sees exam results as more important than career preparation, new research has found.
As teenagers across the country eagerly await the release of their A-level results on Thursday, apprenticeship specialist GetMyFirstJob also found 98 per cent of 17 and 18-year-olds feel their school needs to put more effort into helping them get into the world of work.
Over two-thirds of respondents* believe apprenticeships offer faster career progression than further education routes, such as college or university. However, only 21 per cent claim they feel supported by their school or college to investigate apprenticeship options.
David Allison, managing director of GetMyFirstJob, described how A-level results day is "a hugely important moment" for thousands of students, many of whom will be relying on results to determine the next steps of their higher education. He said: "However, our research suggests many young people feel not enough is being done at schools to promote alternative career paths such as apprenticeships, despite ever growing interest in them.
"It is also clear that students feel too much pressure is being placed on getting good grades, over practical career guidance."
College and university degrees were the most talked-about education and career options in UK schools in the survey, with 63 per cent claiming they discussed the former with their career advisor, and 68 per cent the latter. Traineeships rated the lowest, with only ten per cent stating their career advisor had discussed the option of such schemes with them.
Allison added: "Apprenticeships are a fantastic alternative to university as they allow young people to gain a qualification whilst practically learning the skills to apply their education and earning a salary at the same time."
His comments come in the same week a report from Barclays and the Centre for Economics and Business Research found the amount apprentices earn over the course of their lives is outstripping that of university graduates by up to 270 per cent in some sectors.
Mike Thompson, head of apprentices at Barclays, said, compared to grads, apprentices can "fast track" themselves to home or car ownership, as well as through their careers, without worrying about long-term student debt. He added: "Apprenticeships should be considered a viable and valuable career path and a genuine alternative to university, and our new figures strongly back that up."
Allison continued: "With new details announced last week regarding the national apprenticeship levy and with more employers now offering apprenticeship training than ever before, there has never been a better time for young people in the UK to follow alternative career paths.
"It is vitally important however that they feel supported and informed in their choices, and clearly more needs to be done across UK schools in offering more diverse career advice."
*A poll of 1,000 students aged 17 to 24
Register for free to continue reading
Registration is a free and easy way to support our truly independent journalism
By registering, you will also enjoy limited access to Premium articles, exclusive newsletters, commenting, and virtual events with our leading journalists
Already have an account? sign in
Register for free to continue reading
Registration is a free and easy way to support our truly independent journalism
By registering, you will also enjoy limited access to Premium articles, exclusive newsletters, commenting, and virtual events with our leading journalists
Already have an account? sign in
Join our new commenting forum
Join thought-provoking conversations, follow other Independent readers and see their replies