GCSE and A-level results: Female school-leavers urged to consider benefits of apprenticeships
Call comes at the same time report reveals the amount apprentices earn over the course of their lives is outstripping that of university graduates by up to 270%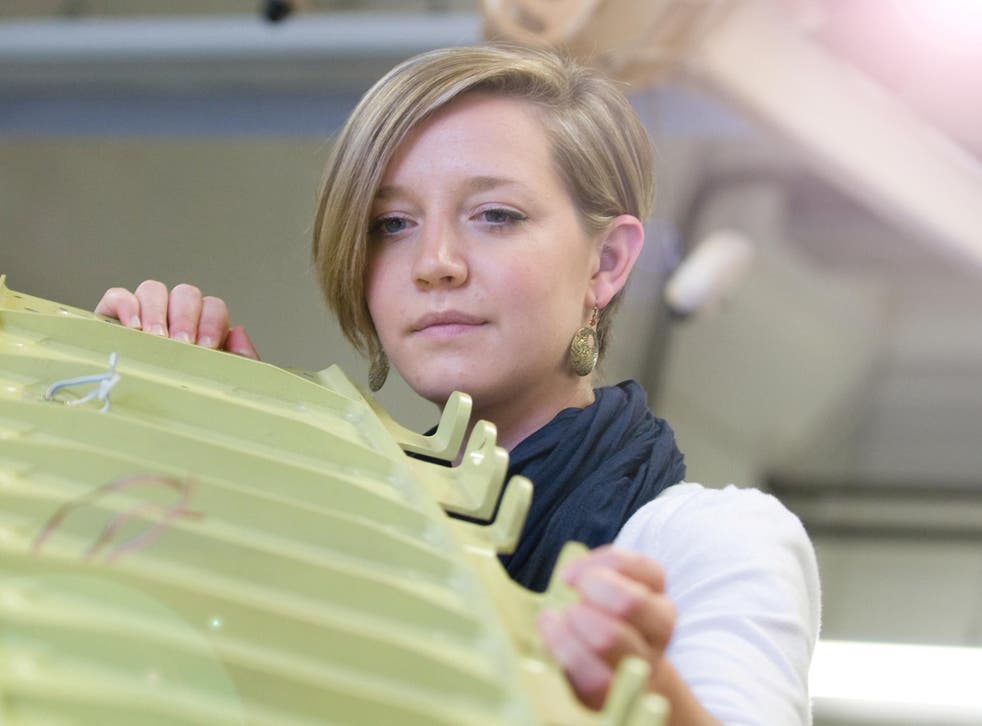 Female school-leavers are being urged to consider the benefits of an apprenticeship as one million students take in the results of their A-levels and GCSEs this month.
An initiative by the leading body of registered electricians, NICEIC, has made the call with its Jobs for the Girls campaign which is looking to educate young women on the opportunities available beyond further and higher education.
The Government has promised another three million apprenticeships across all trades by 2020, allowing more young people to begin a career in skilled trades in the near future. However, NICEIC has said more work still needs to be done in schools to make taking up an apprenticeship a viable option for those leaving school, particularly young girls.
The call has come weeks after a survey by The Student Room found close to half of all students think apprenticeships are aimed at men, a perception which differs from official government figures which indicate apprenticeships are equally popular among both gender groups.
It also comes on the day 66.9 per cent of GCSE students achieved A* to C grades this year, down from 69 per cent last year, with the number of those achieving A* grades also dropping by 0.1 per cent.
Emma Clancy, CEO at NICEIC, described how interest among young women since the launch of the campaign five years ago has grown. However, she added that the numbers overall are still "painfully low." Clancy continued: "It's important schools are educating young girls on what options are available to them after their exams, and young women that are unsure of their next move - now they have their exam results - should be encouraged to view options like apprenticeships."
The plea has come a week after 300,000 students discovered their A-level results as alternative education and careers sites scrambled to remind those considering university of the soaring level of debt they are likely to garner upon graduation.
One site, NotGoingToUni, has stepped in to urge students to seriously consider all options available to them. CEO of the site, Sharon Walpole, said: "Schools will no doubt encourage 15 and 16-year-olds to stay and do their A-levels, but this isn't the only option available.
"For some, taking on an apprenticeship where they can work four days a week and learn one day a week, while earning money, may be just the route for them. The A-levels system has changed over recent years, with some disruption to the grading system moving forwards so, for some students, other education alternatives are a safer and surer way to achieve their goals."
The amount apprentices earn over the course of their lives is outstripping that of university graduates by up to 270 per cent in some sectors, a recent report revealed. Mike Thompson, head of apprentices at Barclays, one of the companies behind the findings, said: "This bonus means apprentices can fast-track themselves to home or car ownership, as well as through their careers, without worrying about long-term student debt.
"Apprenticeships should be considered a viable and valuable career path and a genuine alternative to university, and our new figures strongly back that up."
Register for free to continue reading
Registration is a free and easy way to support our truly independent journalism
By registering, you will also enjoy limited access to Premium articles, exclusive newsletters, commenting, and virtual events with our leading journalists
Already have an account? sign in
Join our new commenting forum
Join thought-provoking conversations, follow other Independent readers and see their replies