GCSE results 2016: What to do if they haven't gone the way you expected
The range of opportunities available for students who have just received their exam results go beyond university
David Allison
Thursday 25 August 2016 11:42 Comments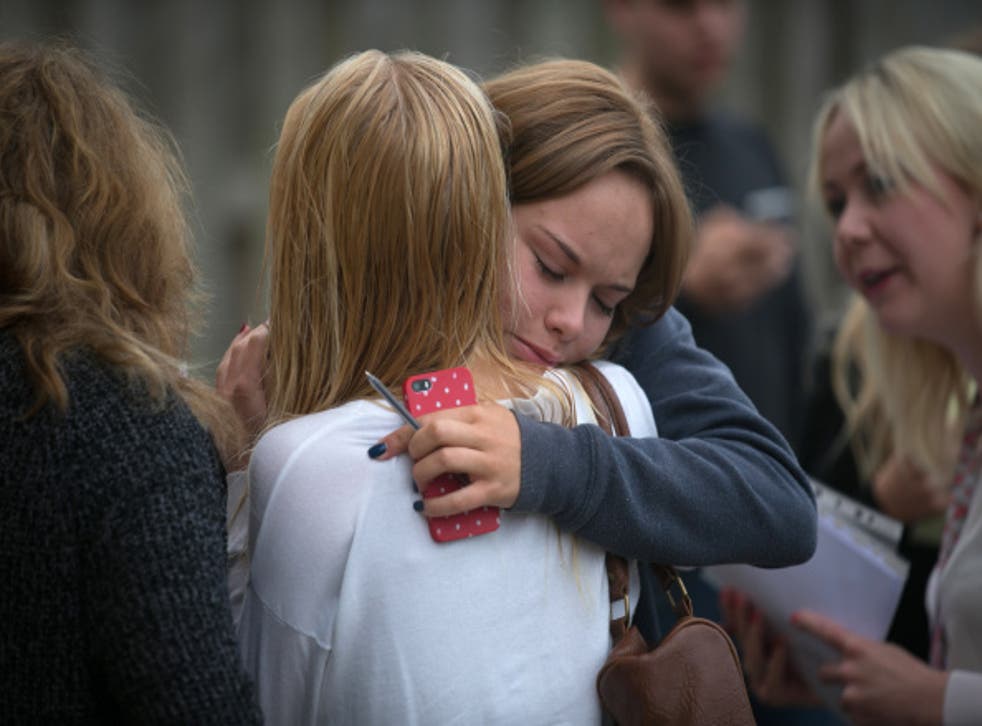 After several sleepless nights and days of anticipation or concern, the GCSE results have finally arrived. Whether you got results of your dreams, or were unfortunate enough to have missed out on the grades you hoped for, there is a wide range of options to be explored. There is also still plenty of time for those of you who have just received A-level results to consider all of the exciting opportunities available before signing on the dotted line. After all, the options available today are more exciting and extensive than ever before.
For those of you who have fallen short of the GCSE grades you need for sixth-form - particularly if you narrowly missed out on a C grade in English or maths - you may want to consider applying for either a re-mark to challenge the result or a re-take, the first round of which takes place in November. Either way, it's definitely worth getting in touch with your teacher or college of choice to know exactly where they stand.
However, there are many other well-respected opportunities available, namely BTec education or intermediate apprenticeships. Indeed, many of the UK's leading employers are increasingly looking at this as a preferred route for their future talent.
Designed to equip you with the skills to thrive in a working environment while gaining valuable vocational qualifications in the process, apprenticeships offer a paid alternative to A-level education. Apprenticeships are widely available across the UK and, while some may ask for a minimum of two or more GCSEs (A*-C), for some intermediate programmes formal qualifications are not required.
Whether or not you know exactly what career is right for you at this early stage, apprenticeships deliver many benefits, for hands on experience combined with traditional academic rigour and a paid job is a combination that is difficult to beat.
Similarly, for those of you who received A-level results last week, before making any final commitments, make sure you have explored all the options and are confident you are making the best decision for you. There's often a lot of pressure to go straight to university, but just because the universities want you, it doesn't mean this is necessarily the best choice for you.
With a record number of A-level students now transitioning on to university this year, many seem to have jumped to the historically popular conclusion that university is right for them. However, a report by insurance company Aviva recently found as many as a third of students regretted attending university in 2015.
Indeed, if you have your heart set on getting a degree, there are an increasing number of degree apprenticeships, or higher apprenticeships, that will lead to professional and degree-level qualifications in a wide range of sectors.
And, of course, there is a financial incentive to pursue a higher degree or other apprenticeship. According to the Sutton Trust, those who complete higher-level apprenticeships can earn £50,000 more in their lifetime than undergraduates from some universities; that's before you consider the £27,000+ debt most students will build up during their undergraduate years.
While some employers may still request a university degree for certain roles, we've noticed many of the UK's best employers moving away from this and towards recognising the value of apprenticeships - for you and for them.
Currently, there are apprenticeship opportunities available in a staggering 170 different industries. While typically shorter than degree apprenticeships, higher and intermediate apprenticeships allow you to study and work in a field of your interest with the option to develop in it further if you decide to pursue a career in that field.
The real value of apprenticeships was brought home to me by a candidate for one of the UK's leading apprenticeship programmes at Jaguar Land Rover. Unfortunately for them, they weren't successful in their application so they have taken their second choice - a traditional full-time university course.
Ultimately, whether you've just received your GCSEs or A-levels, for those of you who are disappointed, it's important to take perspective; realise that whatever your results are, there is a range of valuable options available.
Most importantly, don't feel pressured to go down any one route until you have fully explored the options open to you.
David Allison is founder of GetMyFirstJob, a site that helps young people find traineeships, apprenticeships, higher and degree apprenticeships
Register for free to continue reading
Registration is a free and easy way to support our truly independent journalism
By registering, you will also enjoy limited access to Premium articles, exclusive newsletters, commenting, and virtual events with our leading journalists
Already have an account? sign in
Join our new commenting forum
Join thought-provoking conversations, follow other Independent readers and see their replies