Young apprentice bee farmers needed to help fill skills shortage and reverse ageing profile in the industry
Number of commercial bee hives in the UK has declined by 73 per cent over the last century, falling from one million hives in 1900 to less than 274,000 in 2015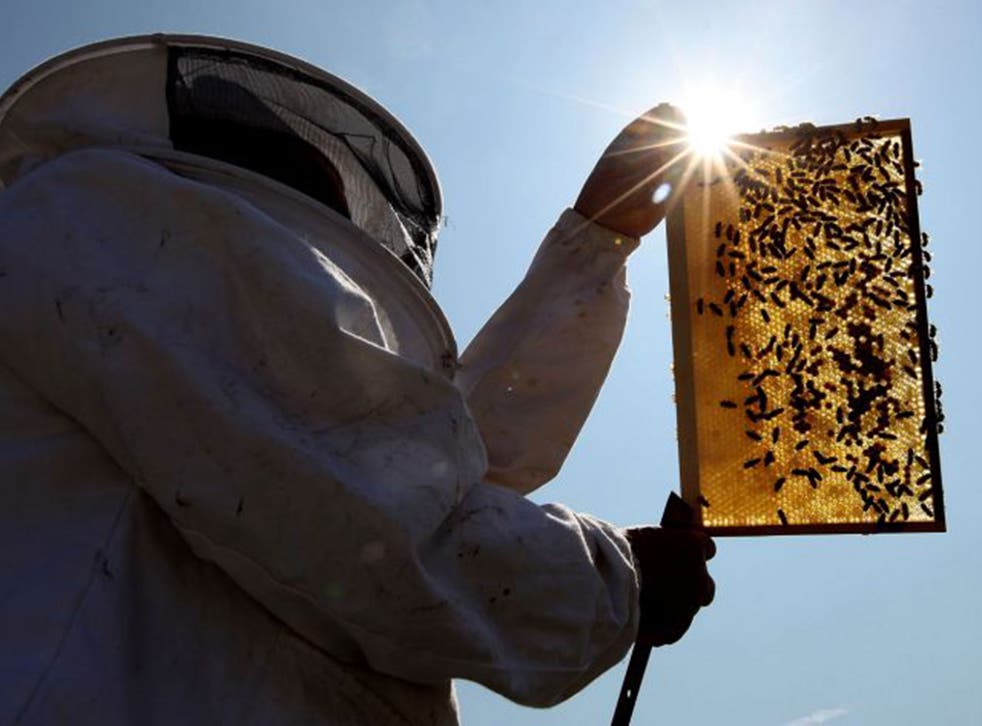 Young people who have long-dreamed of becoming a bee farmer can now do so, thanks to an apprenticeship scheme aiming to bring "much-needed young blood" into the industry.
The Bee-a-Beefarmer scheme, developed by Rowse Honey with the Bee Farmers Association (BFA), is aiming to fill a much-needed skills gap and reverse the ageing profile of farmers in the bee farming industry; in 2015, the average age of a farmer in Britain was 66. However, the launch of the campaign last year resulted in the recruitment of ten new farmer apprentices with an average age of 19.
The project is also aiming boost the British bee count in order to safeguard the future of the bee farming industry, as it plans to recruit a total of 30 new apprentices over three years.
Since its 2015 launch, the scheme has been training a new generation of commercial farmers. As well as on-the-job training, apprentices have been receiving practical courses with areas of study including queen bee rearing and stock improvement, marketing, finance, and health and safety from industry experts, with apprentices awarded a diploma at the end.
This year's intake, so far, includes a 21-year-old part-time fireman from Wales, a 24-year-old ex-shop assistant from Chichester, and a 19-year-old Lincoln school-leaver. Between them, the apprentices have already added an additional 60 million honey bees to the UK bee farming industry and care for over 1,000 hives which, combined, have resulted in the production of over 44,000 jars of honey in the past 12 months.
Ian Ainsworth, MD for Rowse Honey, said the scheme received "a fantastic response" from the British public last year, with hundreds of applications having come in for the next wave of new recruits, as the company continues to boost UK honey bee numbers and future-proof bee farming in the UK.
He continued: "By the end of the three-year scheme, we're hoping the 60 million figure will be closer to a staggering 180 million.
"There continues to be a skills shortage and an ageing profile in the bee farming industry. The number of commercial bee hives in the UK has declined by 73 per cent over the last century, falling from one million hives in 1900 to less than 274,000 in 2015."
It's intended a further six apprentices will join the scheme during 2016, followed by another ten in 2017 who have yet to be appointed. Interested candidates can apply for the scheme via the Bee-a-Beefarmer section on the Rowse Honey website.
Register for free to continue reading
Registration is a free and easy way to support our truly independent journalism
By registering, you will also enjoy limited access to Premium articles, exclusive newsletters, commenting, and virtual events with our leading journalists
Already have an account? sign in
Join our new commenting forum
Join thought-provoking conversations, follow other Independent readers and see their replies