Career advice: Top 4 ways in which students and graduates can get their ideal job
One recent graduate tells students how she began changing her fortunes while still at university
Marija Sakalauskaite
Tuesday 01 September 2015 11:25 Comments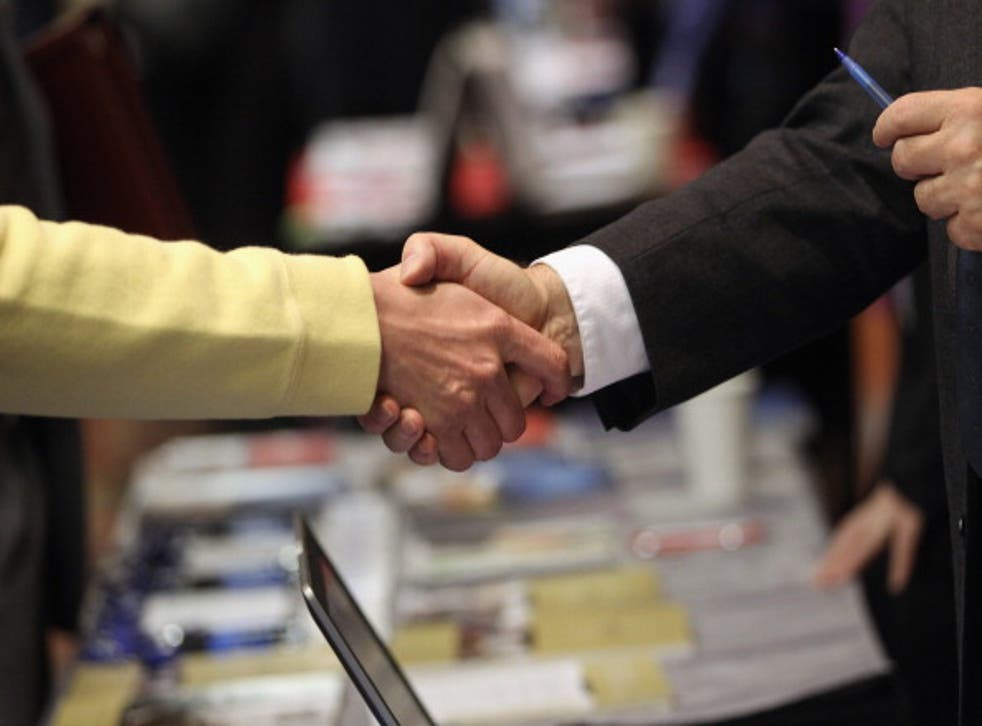 As a fresh graduate from Birmingham City University, I have been working in a busy marketing role since my second year and have also recently launched my own business, My Skin Story.
Eager to share my own post-graduate story, I want to give both students and graduates out there an insight into my experiences by sharing my top four motivational tips on how to make it in your chosen career field:
Tip 1: Don't wait for good things to come
When I was a first year student, I wasn't happy with my course. I was getting low grades and was demotivated – I even considered dropping out of university. Although I enjoyed the fun and social side of being a student, I was disheartened with the academic side.
During the summer after my first year, I re-evaluated everything and realised it was down to me: I was not doing enough, and being passive wasn't going to take me anywhere. After realising I wasn't enjoying my classes, I asked myself: what extra efforts have I made? As it turned out: not a lot.
My lecturer was always saying: "It can't be interesting, if you are not interested". I felt this was reflected in my performance, so I started researching the topics on a broader scale, attending various conferences, and reading industry-related reports. This way, I found the lectures' content to be more interesting and appealing.
Overall, ensure you make the most of your own time and be proactive.
Tip 2: Get industry experience
Industry experience is crucial. So, during that summer, I directly approached a local restaurant and secured a three-month long event internship. This helped me to apply my skills practically and make some very useful connections too.
If you haven't got any experience yet, get it as soon as possible. I found that a direct approach – such as an email explaining your passion for the company – to be most effective. Recruiters love people who are willing to give up some spare time and, more importantly, who believe in their mission. So, draft a personal email and approach them: I've done it a lot, and it worked out very well.
If you do have some industry experience, be brave and go for a job. I was so tired of hearing that being a student somehow meant you can't get a paid job in your industry (although for some specialties that may be true, this is not the case for the majority).
After the unpaid internship, I decided I needed a challenge so, after months of searching, I found a paid job in marketing. I was asked many times: 'How will you manage?', or told to just enjoy being a student and 'get a proper job later'. But, as it turned, it was the best thing I could have done: I learned how to manage my time properly and stopped wasting time on unnecessary things. Overall, I improved my skills – and with that, my grades.
Tip 3: Good time management is key
'Fail to plan, plan to fail', goes my favourite saying. Don't limit the amount of tasks you decide to take on for fear you won't be able to cope. Push yourself everyday towards your goal. As long as you are passionate about what you do, you will succeed. I've had hundreds of to-do lists and there was one golden rule I applied to them all: don't procrastinate – act now.
Tip 4: Network
My final tip would be to get involved in as many events, networking opportunities, and societies as possible. Approach key people in the industry and be vocal about your skills and passion – because someone will notice.
Eventually, your level of motivation and overall happiness will increase and this will make your time at university an amazing experience. Overall, don't forget: the more you do, the better you do.
Twitter: @mar_sakalaus
Register for free to continue reading
Registration is a free and easy way to support our truly independent journalism
By registering, you will also enjoy limited access to Premium articles, exclusive newsletters, commenting, and virtual events with our leading journalists
Already have an account? sign in
Join our new commenting forum
Join thought-provoking conversations, follow other Independent readers and see their replies