The Independent's journalism is supported by our readers. When you purchase through links on our site, we may earn commission.
Choosing between graduate job offers, 4 ways how
Job hunting can take its toll, so you want to avoid making the wrong choice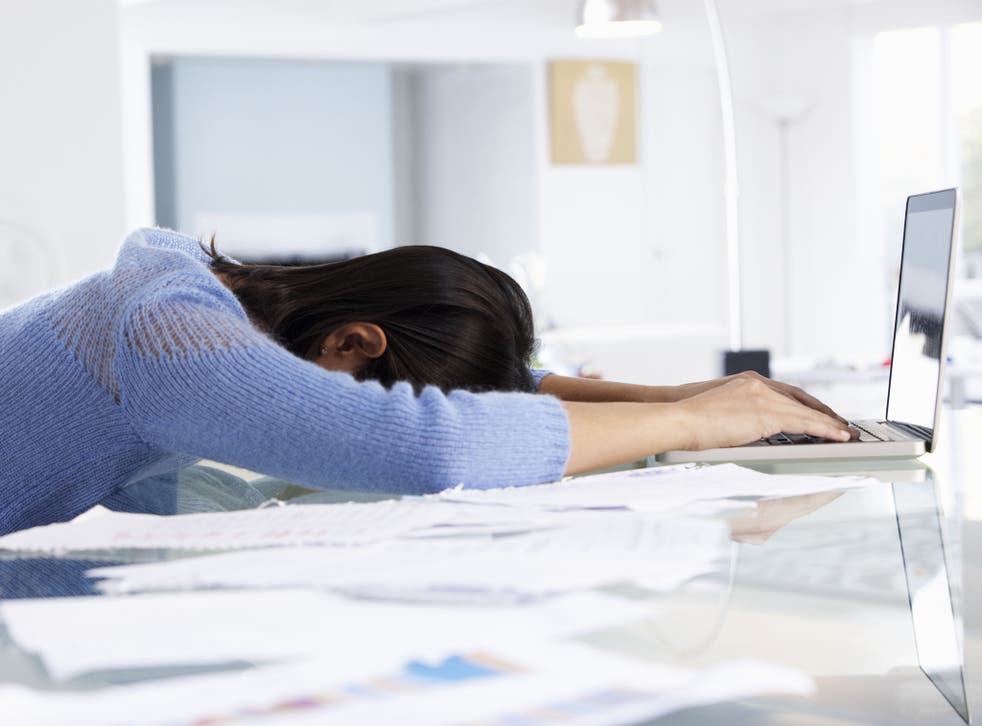 It's an incredibly difficult situation to be in: stuck between two offers, or halfway through one process with another job offer waiting for your reply. You'll feel pressure from both companies and risk rushing into making the wrong decision. But don't.
If you're that desirable as a candidate, you should take time - but not too long or they might get annoyed - to work out what will be best for you. Job hunting can take its toll, so you want to avoid making the wrong choice. But how can you imagine working there when you've only seen the office briefly? Ultimately, researching and prioritising your own needs is the key to making the right decision, so here are some questions you should ask yourself before choosing offers:
1) What do you want from a job?
Are you seeking a highly-paid role to try and wipe away some of that student debt? Or are you looking to start at the bottom of your dream career path? Or maybe you want to stay living somewhere and just want a job you'll enjoy? Based on the types of roles you're looking at, or even the degree you've studied, you should know whether you are money, location, or progression-focussed. Once you've decided what motivates you, you might be able to rule out one of the jobs on your plate. If not, keep reading.
2) But, are you sure?
Don't just accept the first priority that pops into your head, as this might be misinformed, or based on an isolated event. The next few points show ways in which you should challenge your initial motivations:
The company: Don't be tricked into thinking a brand you've heard of is going to be a better employer than someone you haven't. Make sure you do your research on them by looking at their Glassdoor reviews for example, especially within the specific department, and checking the news. Also, the size of a company can be very important for some people, as the smaller the company, the more responsibility and recognition you might get. Yet the larger the company, the higher the budget might be, or there might be more opportunities for progression or side-stepping.
Money: If you think money is the most important aspect of a role for you, remember well-paid graduate jobs are either highly-skilled - and need specific qualifications - involve long hours, or lots of hard work, or are in some ways 'undesirable'. Yet, even if the job doesn't sound particularly exciting, if you're able to reap monetary rewards for your hard work, it might be more enjoyable than you'd envisaged.
Location: You might be drawn to London-based roles, or other exciting cities, but don't be fooled by what you've seen on TV. Everywhere has nice bits and bad bits, but where can you afford to live? Do you have any friends or family in the area to help you out? Do your research, and don't let the glamorised versions of these places lead you to the wrong decision.
3) Have you considered the 'other' aspects of the jobs?
What about the age of the workforce? Working with people your age could mean you make friends a lot quicker, have more in common, or similar ideals. However, working with older colleagues might see you learning a lot more about life, or broadening your horizons with your spare-time activities.
The same could go for company culture. One of the jobs could be laid back and relaxed, while one could be more professional and conservative. The former might have less structure, and make you feel like you're not achieving a lot, while the latter could make feel you're back at school.
4) Have you drawn upon previous experiences?
If you've worked in an office before, you're more likely to have been exposed to the highs and lows of office life. You'll have had a taste for what drives you to work hard, and the specific aspects of the job you loved/hated. Using these past experiences, you might be able to make a more rational and informed choice.
For example, my previous job in retail was highly target-driven - but without commission - and staff were all roughly the same age, meaning I had loads of friends to socialise with during and after hours. My conclusion after four years of experience? I work well with like-minded people, and targets help drive me to work hard, but money doesn't necessarily have to be involved.
Now, good luck - and remember: they want to hire you, so don't rush, but, equally, don't become complacent.
Lizzi Hart is a linguistics graduate and a marketing assistant at the Graduate Recruitment Bureau
Join our new commenting forum
Join thought-provoking conversations, follow other Independent readers and see their replies