EU referendum: Half of top UK graduate employers will cut recruitment in case of Brexit result
General uncertainty and a lower talent pool of EU grads applying for jobs cited among reasons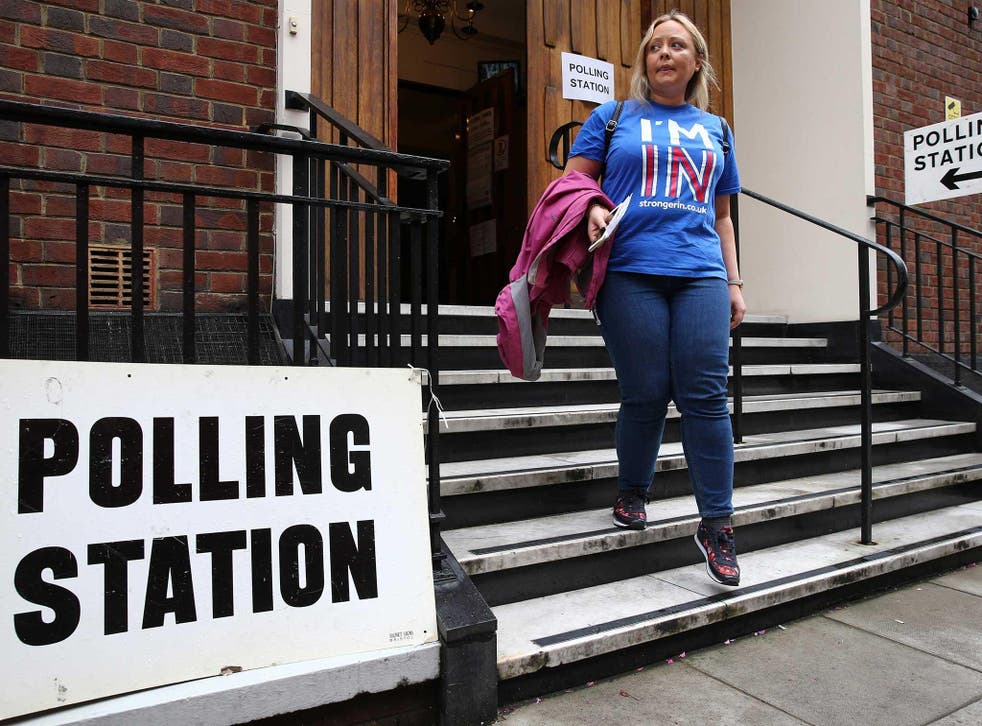 Half of the country's top graduate employers will be forced to reduce their recruitment intake if Britain votes to leave the EU, according to a study.
With firms expected to hire 5,500 graduates in 2016, the research has also found that, if the UK votes to leave, the sectors most at risk of downsizing are banking and finance, retail, media, technology, and law.
These sectors, together with audit and professional services, employ over 50,000 graduates each year.
The three main reasons cited for downsizing are the impact on the economy and, therefore, on the volume of business, general uncertainty, and a lower talent pool of EU graduates applying for jobs.
The study, which is the first dedicated to assessing the impact of Brexit on UK-based graduates from the viewpoint of those that employ them, also found that, while some firms would increase the hiring of British graduates to compensate for fewer EU graduates, the majority would either apply for work permits to maintain current levels of EU graduates, or reduce operations in the UK to manage with fewer graduates.
EU referendum - in pictures

Show all 18
Some firms even reported that hiring more Brits for jobs currently held by EU graduates could impact on overall quality.
EU graduates are necessary, say the employers, because a variety of languages and other skills are needed to be able to cover global clients, as well as for their specific job skills sets, for example, in education and health.
The study has been carried out by PathMotion, an employer-to-candidate engagement platform. CEO, David Rivel, described how the concerns raised by graduates about the effect of a Brexit "are now confirmed by employers" who predict a loss of graduate jobs in the UK.
He said: "British graduates are not protected, despite some employers shifting from EU to British graduates. The survey also reveals employers are worried at the prospect of losing access to the talent pool that they can already tap into."
PathMotion co-founder, Alon Laniado, added: "Many young people are unclear about what the impact of the EU referendum debate would have on them, not least because they have been presented with various types of arguments from all sides. Studies such as ours - which are based on facts on the ground - help clarify real life possible consequences of Brexit vs Remain."
The study has come just a day after a survey from NME found both Leave and Remain camps have failed to speak to young people while campaigning.
One 26-year-old respondent said: "I don't feel like I've been given the information I need. There's been a lot of political game-playing: both sides have skewed the facts and misrepresented figures. I don't trust either side to represent the situation truthfully."
On the whole, student surveys have found the majority of young people are set to vote Remain on Thursday.
Join our new commenting forum
Join thought-provoking conversations, follow other Independent readers and see their replies