Graduate jobs: Your questions answered
Careers expert Corinne Mills is here to ease your post-graduation employment worries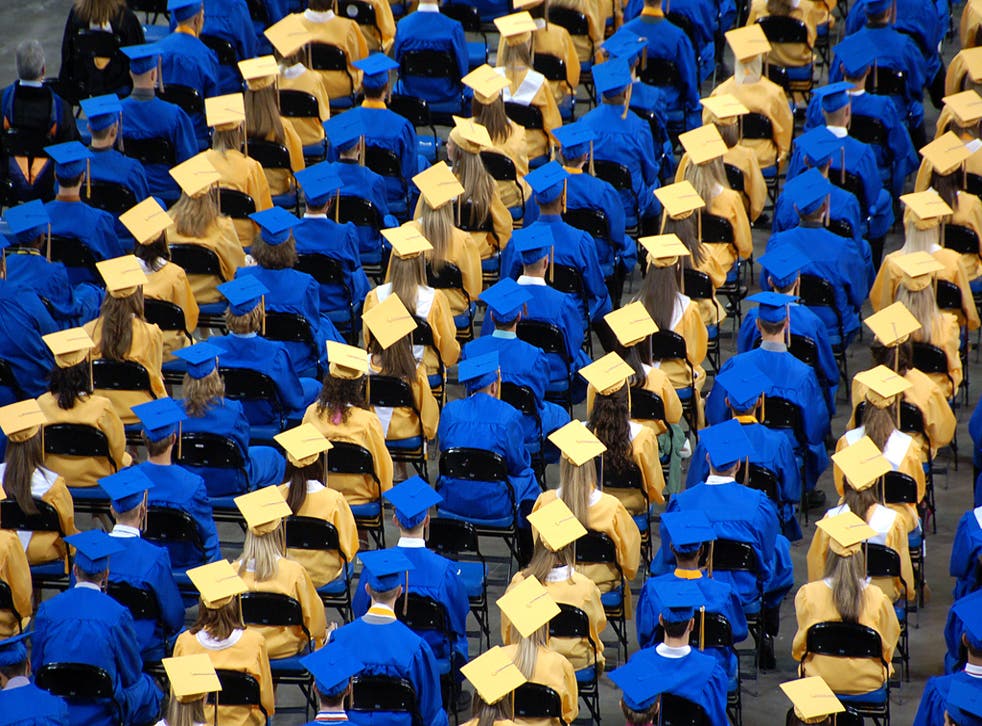 The job market is a little tricky for new graduates at the moment, but don't listen to the naysayers: it's not impossible for the class of 2013 to land a job out of university. Corinne Mills, managing director of Personal Career Management, has got some great, simple advice for those of you who might be worrying about what the future holds.
Are internships and unpaid work experience necessary if I want to be considered by an employer?
The more relevant the experience or exposure you have to the industry you are looking to enter, the better. While there are paid internships available, these are extremely competitive and highly sought-after. For certain industries, like the financial sector, these are increasingly becoming a prerequisite if you want to be seriously considered for a graduate entry role.  
Whichever sector you are interested in, employers will want to see how committed and focused you are, and if you have worked as an intern or volunteer, it shows a definite level of commitment. However, internships are controversial and there are undoubtedly some employers who use the mechanism as an excuse for cheap labour rather than the training opportunity it should be. What you will have to weigh up is the cost benefit. 
Will this internship or unpaid work experience enable you to enhance your CV in a highly competitive market place? If so, it may well be worth your time. However, there are lots of other ways that you can get useful experience beyond internships. For example, simply finding any job within the kind of organisation you want to work for, whether it is as a receptionist, telesales or catering, will give you inside knowledge of the organisation and you can use this to show how genuinely keen you are to work for them.
I am really struggling to get shortlisted for graduate entry schemes, what am I doing wrong?
The graduate entry schemes are massively oversubscribed. There are thousands and thousands of applicants so the odds of you being successfully shortlisted will always be small. In order to stand out, you will have to meet all of their entry requirements and on top of that, you will have to show a real commitment and interest in working for that particular organisation, and in that specific role.
You need to highlight each and every bit of relevant work experience, studying or extracurricular activities that you have been involved in which demonstrate this. It is also worth remembering that most graduates do not enter the workplace via a graduate scheme and those schemes account for a very small proportion of the amount of jobs available.
You might have more success by contacting organisations directly rather than waiting for graduate entry schemes. Look at other jobs being advertised in the organisation and see if you can get into any role within the organisation. Then try to work towards your chosen role by moving sideways. Or just look for smaller organisations which may not have a graduate entry programme, but where you feel you will be able to gain useful experience. It is never a case of the graduate scheme or nothing. Just focus your attention elsewhere.
I have limited work experience, what have I got to offer a potential employer?
An employer knows that you are not the fully formed article in terms of all your skills and abilities, but more of a work in progress, so what they are looking for is any evidence that suggests you have the potential to become a star player within their organisation and therefore worth investing in.
Think about any experiences you have had so far which show your capabilities. They might not be immediately obvious to you but anything which demonstrates leadership skills like captaining a team or organising an event counts highly. If you have showed incredible resilience through a fund raising activity or running the marathon, make the most of it in your application.
Any activity involving sales is an instant plus as every organisation needs to sell in some shape or form. If you have any experience of working in a shoe shop, for example, you can show that you understand customer service, can work to targets and understand how to represent a brand. You can also discuss your ability to deal with problems that arise, and talk about your reliability and punctuality. 
Use every experience you have, both paid, unpaid and extracurricular to show that you have the personal qualities and workplace skills that the employer is looking for.
Nobody's getting back to me and I've sent hundreds of applications
In this digital age, the phone has become one of the most underutilised resources in job searching. If you haven't heard from a potential employer, ring them up. Use your ingenuity to find out the name of the department and person who is handling job applications. Always remember to be charming! Do ask about the progress of your application but also use the opportunity to express your interest in the organisation and the job.
Sometimes by taking the initiative to ring up, you are already standing out from all the other candidates who have just emailed their applications and done nothing proactive thereafter. I know many employers who will wait to see who has got the initiative to chase up their application before shortlisting, because that in itself indicates possession of the qualities they are looking for in a successful candidate. Facebook and LinkedIn are also great places to have dialogue with the relevant person in the company. 
Always ask for feedback on your application too. You won't get it every time, but asking for it is not only helpful for you but it can really give you brownie points and can tip a decision in your favour if the prospective employer is deciding whether to shortlist.
You should also try different methods of contacting employers. Network wherever you can, bringing in favours from family and friends.  Write to those people you want to work for directly. Use Twitter to follow companies and individuals who you are interested in working for. Use proactive approaches to contact employers rather than waiting for adverts when they will be overwhelmed with applications. 
What about if I have finished my degree and I still have no idea what I want to do? Where do I start?
Your early career is a time for learning and experimentation so even if you think you know exactly what you want to do, your plans might change. Work out what it is you actually enjoy as well as what you dislike by trying out different things, perhaps via voluntary work or temp jobs. If there are a number of options that interest you, then go and talk to individuals working in those fields to find out more. 
There is so much information online about different careers, career resources available via professional bodies, job details to look at via recruitment sites. Despite all of the information available, if you do till feel stuck then you would probably benefit from seeing a career coach or career adviser to help you consider which options are right for you.
Corinne Mills is managing director of Personal Career Management. She is the author of the books You're Hired! How to write a brilliant CV and Career Coach.
Register for free to continue reading
Registration is a free and easy way to support our truly independent journalism
By registering, you will also enjoy limited access to Premium articles, exclusive newsletters, commenting, and virtual events with our leading journalists
Already have an account? sign in
Register for free to continue reading
Registration is a free and easy way to support our truly independent journalism
By registering, you will also enjoy limited access to Premium articles, exclusive newsletters, commenting, and virtual events with our leading journalists
Already have an account? sign in
Join our new commenting forum
Join thought-provoking conversations, follow other Independent readers and see their replies