'It opens up so many more opportunities': How languages can lead to a dream job
From tennis tournaments to the wine industry...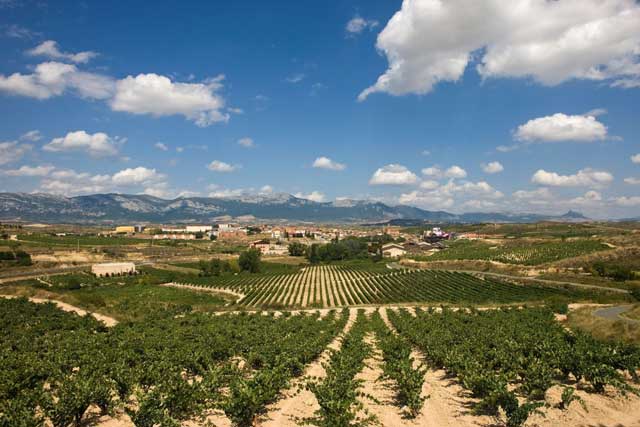 Though the British are notoriously bad at learning foreign languages, and English is often spoken throughout the international business world, knowledge of a foreign language, whether studied formally or picked up informally, can lead to exciting career opportunities that those without an extra language have little chance of accessing.
Organising international tennis tournaments is one of them. This is what Victoria Thorpe, 31, NEC Tour wheelchair tennis coordinator for the International Tennis Federation, does for a living. Thorpe took French and Spanish at A-level, followed by a gap year teaching in Mexico. She then studied for a degree in Hispanic studies, which included learning Spanish and Portuguese and spending a year in Spain as part of the Erasmus programme.
This was followed by a year in Italy studying the language, and a Masters degree in translation in London specialising in Italian and Spanish with Portuguese as a subsidiary language. Her job involves coordinating the wheelchair tennis international circuit which consists of 160 tournaments in 42 countries. "Most tournament directors have at least a basic understanding of English, but if they are able to communicate with me in their mother tongue it is obviously an advantage. I am also the contact for players regarding tour issues, so it makes it a lot easier for those who have limited English," she says.
For journalist Michael Cross, a knowledge of languages other than his own has been vital in finding stories and making contacts, and has allowed him to spend much of his career working abroad: "The traditional view in journalism is there's no point in learning a language because you can never predict where you'll be sent. This is tosh – I've used my (poor) Arabic in Africa, where it gives you a stab at Swahili and Amharic, and in Malaysia, where at least it helps you translate place names. When I was posted to Japan, I found that school German gave me a head start in putting verbs at the end of sentences. I'd also strongly recommend learning any language with a non-Roman alphabet; once you've cracked one alien alphabet, a few more won't hold any fears and you'll get used to trying to read new scripts rather than being fazed by them. And even if the only foreign journalism you do is hosted press trips, picking up a little of the conversation among your minders (who will assume you're a monoglot Brit) may give you an insight you won't get from the 'ministry of information'."
A knowledge of languages can also help you get ahead and have exciting opportunities in careers where you wouldn't necessarily expect a language to be key. Natalie Whalley learnt Spanish on her gap year in Ecuador when she was 18, and carried it on as part of a degree in politics and international studies at the University of Warwick. Now 21, she works in the campaigns team at Practical Action, an international development charity that helps poor communities around the world lift themselves out of poverty through the innovative use of technology. "My passion for development came through learning the language," she says, and she thinks her job would not be possible without her language skills. "We have a country office in Peru that only employs local staff, so without my Spanish I wouldn't be able to speak to them," she says.
Similarly Lucie Phipps, 24, who studied French and Spanish at the University of Leeds, has found her knowledge of Spain has meant she can talk with colleagues abroad as part of her job as an account executive at Phipps PR. "PR has become a global industry, and we have to deal with other countries all the time, so it's really helpful to have other languages. I work on the Rioja account, so have used my Spanish taking wine merchants to tour the Rioja region and hosting wine producers from Spain at a big event we hold each year in London called Tapas Fantasticas [wine festival]."
Even for people who train in very different areas, knowledge of other languages can bring variety into their working lives. Médecins Sans Frontières (MSF) is an international medical and humanitarian aid organisation, which sends doctors, nurses and midwives on overseas placements, including to war zones and scenes of natural disasters. Though their recruits will have gone through medical training, they also need language skills.
"We definitely want people who have another language, and the one most in demand at the moment is French, because we are doing a lot of work in French-speaking areas including the Central African Republic, Chad, Democratic Republic of Congo, Niger and Haiti," says field human resources coordinator Liz Crawford.
These language skills do not have to be acquired through formal qualifications, says Crawford. They could be acquired through living in a country for six months, as long as you pass the test they give you in that language.
For medical professionals with language skills, a placement with MSF can not only be a fulfilling way to spend some time, but can have lots of career advantages once back home. "We did lots of research on doctors taking an Out Of Programme Experience, such as a placement, with us and found that they developed in lots of key areas including the ability to recognise and manage diseases rare in the UK, health service management, teaching, human resource management, recruitment, cross-cultural communication, prioritising of resources and clinical judgement," says Crawford. "I can't emphasise enough why learning another language is a good thing. It opens up so many more opportunities and makes you so much more flexible."
'I spend about six months of the year in Thailand'
Joe White, 28, is the founder and managing director of The Thai Curry Company – producers of the Chantra brand of authentic Thai food.
"My first drive to learn a language was at the University of Sheffield, where I was studying chemistry, because if I learnt Japanese I could spend a year there on a study exchange. Halfway during my stay in Japan, I realised it probably wasn't the place I wanted to be long term, so I turned my attention to learning Thai, partly as I had been to Thailand before and partly because I had met a Thai woman who was on the same exchange and who is now my fiancée.
The Thai language is tonal, so if you say something with the wrong tone it means something completely different, so I decided to take some classes in Bangkok. Though I then became a chemistry teacher at a school in Nottingham, I had a business idea for Thai food kits.
Thai food lends itself to that kind of cooking because it's made from a paste. Even Thai people buy the paste ready-made from a person in the market, so it's an easy way for people in the UK to give Thai cooking a go. We launched at the beginning of 2009 and we're now in nearly 500 shops around the country. I spend about six months of the year in Thailand, finding and managing suppliers.
There aren't many English people who can speak and read and write in Thai, so I'm in a lucky position where I have a good understanding of what the UK customer likes, but I can also get inside real Thai culture and real Thai food."
Join our commenting forum
Join thought-provoking conversations, follow other Independent readers and see their replies