The rise of the graduate entrepreneur
Britain's booming tech industry is gasping for new talent and fresh ideas. Duncan Hopwood examines the options open to bright graduates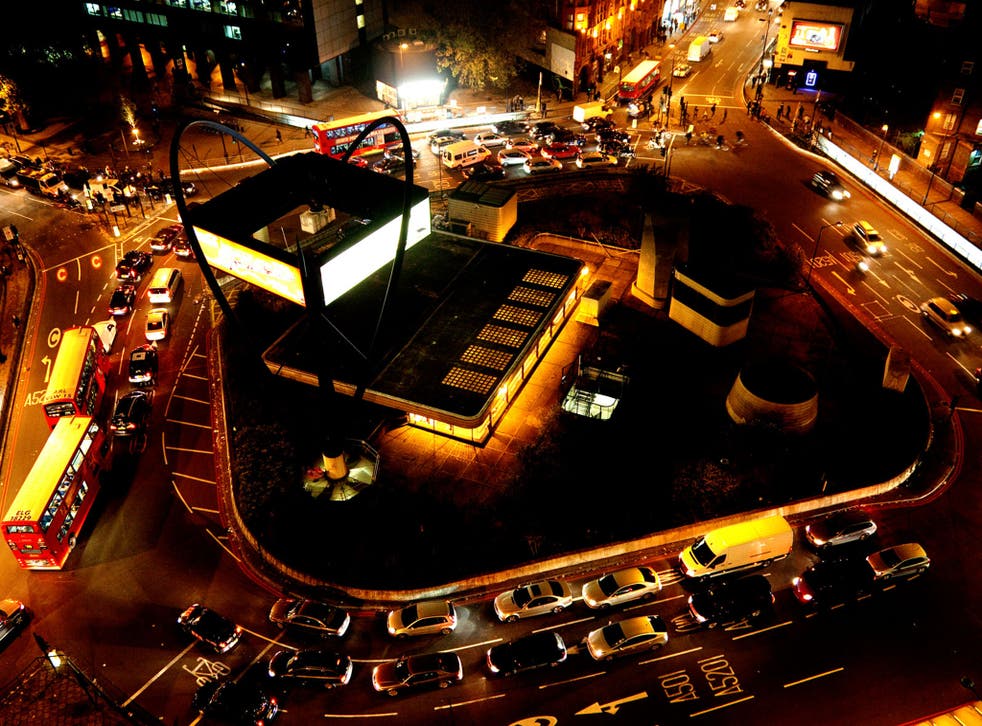 It's not a good time to be a student looking for jobs. Competition is stiff for graduate schemes at large companies, and the positions graduates are able to fill seem to decrease by the day. However, a hidden job market has been on the rise in recent years: the jobs you make yourself.
"With the rise in graduate unemployment, more and more graduates are reassessing their career options and looking for more entrepreneurial career paths," says Rajeeb Dey, CEO of Enternships, a company devoted to giving young people access to work experience in startup companies. Rajeeb believes that "Gen Y graduates are generally less motivated by money, but more the ability to make an impact and have autonomy in their work, which working in startup environments allow."
Particularly in the technology industry, the future is looking bright for young and tech-savvy entrepreneurs looking to start their own business. Although it would seem to take great ambition and bravery build a startup instead of looking into a more orthodox graduate position at an established company, the job market has become increasingly secure.
The efforts of small tech companies located in the East London startup mecca, Silicon Roundabout, have garnered multimillion-pound government backing. The area has also seen investment from corporate giants such as Microsoft, KPMG and Google, which last year launched its 'Google Campus' community project there. For graduates, the emerging prosperity in the home-grown British businesses around Shoreditch just might be the opportunity they need.
Inspired by this rise in the entrepreneurial graduate opportunities, Tom Watson, a computer science student at the University of Warwick, has set up the Kick Startup Careers Fair - held on 2 May at the Warwick Student Union - in order to further promote alternative options available to graduates. Tom told the Independent that "there has been a dramatic increase in the amount of startups who are able to hire people within a couple of years of being founded, with relatively low risk for the new employee."
Kick showcases graduate options never seen at traditional careers fairs, including some of the most promising startup companies and SMEs, as well as entrepreneur support programs which seek the startup creators of the future. Many of these companies offer internships and graduate positions, just like their massive corporate counterparts. Kick exemplifies the increased awareness of entrepreneurial startups, spearheaded by similar startup careers events in London, such as the Silicon Milkroundabout careers fair.
Tom wanted to get involved in the entrepreneurial side of the tech industry after taking a year out of his course to work at IBM.
"I learned a lot of great stuff but the atmosphere wasn't there," he said - and from what he has seen, he is not alone. "My colleagues in computer science do not want to work for IBM. We want something interesting."
At first, Tom also shunned the prospect of starting his own business, as he 'never saw it as a viable career option'. But after looking into what startup companies have to offer, he has been captivated by the entrepreneurial startup.
"The startups I have worked with were genuinely excited about what they did, in contrast to the standard graduate recruiters you see year after year at careers fairs," Tom argues.
He believes that startups have changed, and are now 'not just some guy in their bedroom'.
"They have venture capital firms behind them," he says
Alice Bentinck, co-founder of Entrepreneur First, argues that traditional graduates routes are becoming increasingly irrelevant for the new generation.
"Graduates today expect more from their careers than 9-5 in a stuffy office," she says. "They want to be challenged and to contribute to something they care about. Joining a startup or building a startup provides just that, an opportunity to be part of a small, fast moving team where on a daily basis you are learning new skills and seeing the direct impact of your work."
Alice added that Entrepreneur First's first cohort 'has shown that within a year graduates can build companies that create millions of pounds of value'.
"How many other career paths would allow you to do that?"
The opportunity for graduates to try their hand at entrepreneurship seems to be more viable than ever, with support mechanisms such as James Caan's government-sponsored startup loans for under-30s and startup acceleration programs such as Entrepreneur First, giving young people increased opportunities in the industry. For graduates looking to get into business straight out of the gate, getting involved in your own creative startup could be the best way to beat the job market.
Silicon Milkroundabout's annual tech startup fair is being held in London on 11-12 May.
Warwick's Kick Startup Careers Fair is on 2 May.
Register for free to continue reading
Registration is a free and easy way to support our truly independent journalism
By registering, you will also enjoy limited access to Premium articles, exclusive newsletters, commenting, and virtual events with our leading journalists
Already have an account? sign in
Register for free to continue reading
Registration is a free and easy way to support our truly independent journalism
By registering, you will also enjoy limited access to Premium articles, exclusive newsletters, commenting, and virtual events with our leading journalists
Already have an account? sign in
Join our new commenting forum
Join thought-provoking conversations, follow other Independent readers and see their replies