Graduate employment: 5 reasons to opt for a role with an SME over a grad scheme
SMEs hire year round and often want people to start as soon as possible, meaning you could be be settling into a new job in no time
Rob Blythe
Friday 11 September 2015 15:42 Comments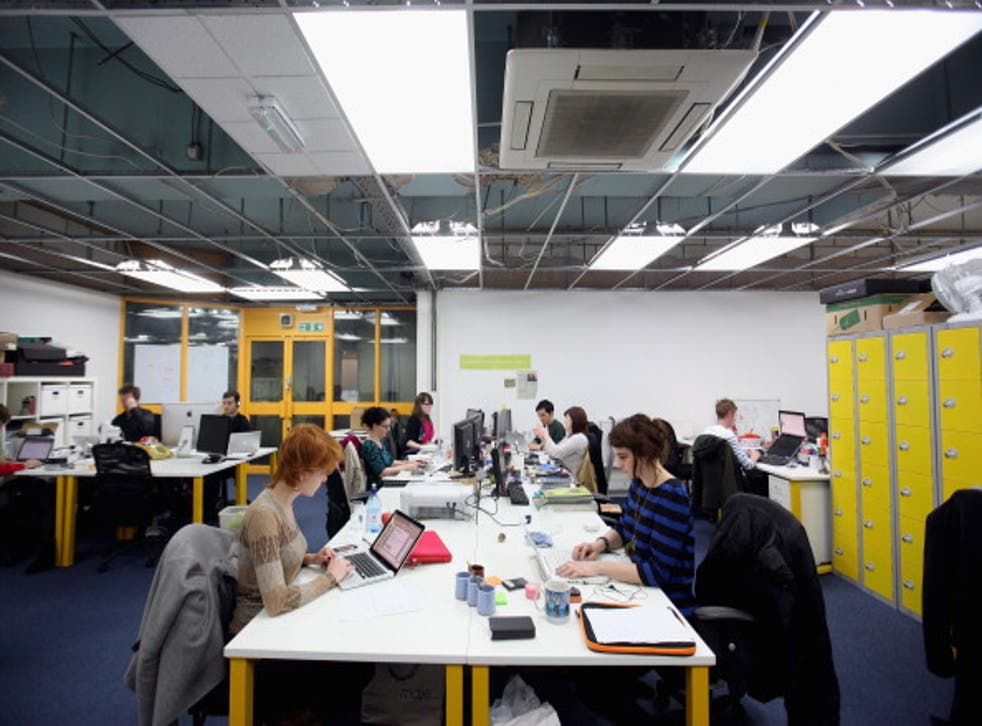 September is a big month for graduates, but whilst over a third of 2015 graduates secured a job before they even took finals, the majority won't be heading off into the corporate giants just yet.
The big grad schemes are all well and good, but there's no reason to despair if you haven't landed one. Most grads aren't set up with two to three years at a well-known company, and nearly everyone has experienced the panic prompted by the question: So, what are your future plans?
Not to worry though – you have options. You just may not have thought of them yet. Small and medium-sized enterprises (SMEs) are always on the lookout for top graduate talent and they're great places to work.
With small firms accounting for nearly half of UK private sector employment – and roughly 99 per cent of UK private sector businesses, according to the FSB – there's a whole wealth of opportunities and roles you probably never even knew about. This is how SMEs offer a great deal to a grad on the hunt for a fulfilling career:
1) Great culture
Very few SMEs are going to be able compete with the big corporations on salary. Because of this, many have thrown time and effort into making sure they have an awesome company culture that allows their employees to thrive.
You can expect a communal atmosphere that really encourages a give-and-take environment as well as some great socials and innovative approaches along the way.
2) Swift progression
SMEs rarely have a rigidly structured progression plan, but you can bet what happens will happen fast. Startups especially have to make sure they're topping up on talent to ensure their growth, which means someone getting in on the ground floor can expect to rapidly advance as the company does.
Startups and SMEs are hard work, and you'll be expected to juggle multiple responsibilities, but this is perfect for an ambitious grad looking to progress quickly. Age rarely matters so, for grads, it's an ideal way to develop.
3) Personal development
Because of the great culture, you'll constantly be interacting with people from different departments and of different seniorities. (It's near impossible for an entry-level employee to get anywhere near the CEO of a big company).
In a small business, people could easily be working side by side with the director on their first day. This means you learn fast, and will quickly develop in your role and as a professional in general.
4) Noticeable input
You, your immediate superiors, and the director will all see you having a direct impact on the company. That's an amazing feeling and motivator. It's incredible to truly feel like you matter to the company, rather than being a tiny cog in a massive machine.
5) Immediate starts
SMEs are hiring year round and often want people to start as soon as possible. Whilst this means you don't get the advanced notice a grad scheme offers, it also means you could sail through an application process and be settling into a new job in no time.
Overall, do some research, broaden your search, and find somewhere that genuinely sounds exciting to you. SMEs are looking for an enthusiasm that comes from someone who really wants the job.
So, if the idea of something new and different excites you – and you're a talented and driven grad looking for work – then I promise there's a small business out there who'd love to hire you.
Sound good? What are you waiting for?
Rob Blythe is the founder and director of Instant Impact, the graduate recruitment agency that helps recent graduates find jobs and paid internships in fast-growing SMEs
Register for free to continue reading
Registration is a free and easy way to support our truly independent journalism
By registering, you will also enjoy limited access to Premium articles, exclusive newsletters, commenting, and virtual events with our leading journalists
Already have an account? sign in
Join our new commenting forum
Join thought-provoking conversations, follow other Independent readers and see their replies