Graduate employment: The 6 tech jobs and opportunities you never knew existed
One graduate highlights the opportunities he's discovered that go beyond 'big name grad schemes and traditional roles'
Charles Hooper
Friday 04 September 2015 17:11 Comments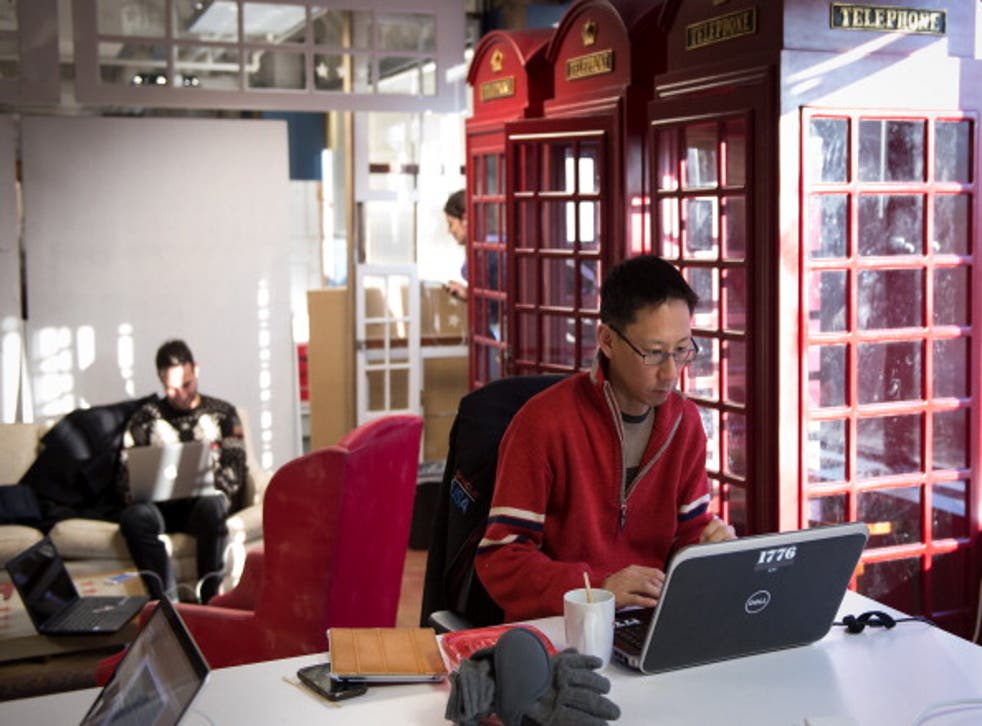 Having graduated last year, I had a narrow view of the jobs I could apply for. I knew next to nothing about opportunities in smaller businesses, and my knowledge of where I could work came from flicking through the so-called definitive graduate employment guides.
Having chosen not to go for the moniker firms, i.e. The Big Four, I eventually ended up at a graduate recruitment agency and have since discovered the opportunities available are far broader than most people would believe.
Without getting into things like 'Ice Cream Taster' and 'Puppy Consultant,' here are six opportunities I've come across that go beyond the big name grad schemes and traditional roles:
1) Content Creation
Candidates who like writing often only think about publishing as an industry. Small and big firms are crying out for content to promote their business, outsourcing to agencies, or hiring themselves. Grads looking to produce or edit content with a business focus would do well to look into this relatively new, yet fast-growing industry.
2) PPC/SEO
Everyone knows about, and thinks they understand, marketing. It's an umbrella term that incorporates a huge number of roles. There are some great graduate opportunities right now in digital marketing such as pay per click (PPC) advertising and search engine optimisation (SEO). These opportunities are for tech savvy, creative, and data-loving applicants – which is great news for graduates looking to take advantage of the tech skills gap.
3) App Development
People rarely realise that a good app requires a whole team behind it. Another chance to take advantage of the tech skills gap, app development is varied, has seen a lot of recent growth – and will continue to do so. Platforms include mobile, web, desktop, Internet of Things (IoT), and wearables, like the Apple Watch.
4) Client Management and Business Development
A lot of grads think these opportunities are reserved for those with a lot of customer service and sales experience. In fact, many will see the word 'manager' in a job description and assume they shouldn't apply. That's not the case.
I've seen graduates go straight into roles as account, client, and editorial managers. If you don't pre-empt the job requirements, you open yourself up to a lot more opportunities.
5) Entrepreneur's Assistant
The UK is reportedly the second most entrepreneurial nation in the world, which means there are loads of roles for grads looking to learn about the fast-paced world of the entrepreneur. These can be especially tempting for anyone with an entrepreneurial flair who dreams of starting their own business one day.
6) Stealth Start-ups
Stealth start-ups deliberately avoid public attention and build in secrecy, keeping competitors in the dark (especially if they're working on a game-changing product). Therefore, one of their biggest challenges is hiring new staff. A stealth start-up obviously doesn't have a media track record and so can't advertise roles, so most graduates are unaware of opportunities.
Whilst some will rely on personal networks, venture backed stealth start-ups regularly use recruitment agencies to hire graduate talent, so sign up to any with a track record in start-ups and look for anything indicating backing from a venture capital firm.
Finally, perhaps the strangest opportunity I've seen was one requiring a grade-eight in music and C++ programming skills for a software engineering position in a music tech startup.
Now, while this is incredibly niche, it shows there are jobs out there that require all sorts of skill combinations and opportunities you'd probably never know existed. Unlike the larger grad schemes, these companies hire all year round. The downside? They'll have a low marketing budget, meaning you have to go out and seek.
Overall though, use social media to find opportunities, sign up to recruitment agencies (but be wary of any that charge you for their help or push for unpaid internships), and send speculative cover letters to companies you find interesting.
Above all, don't sweat about the big firms and traditional roles that don't appeal to you – there are so many graduate opportunities out there you've probably never heard of, but are waiting to be found.
Charles Hooper works for Instant Impact, the internship recruitment agency, finding students and graduates paid internships and jobs with small and medium-sized enterprises (SMEs).
Register for free to continue reading
Registration is a free and easy way to support our truly independent journalism
By registering, you will also enjoy limited access to Premium articles, exclusive newsletters, commenting, and virtual events with our leading journalists
Already have an account? sign in
Join our new commenting forum
Join thought-provoking conversations, follow other Independent readers and see their replies