Graduate job hunting: Making your CV stand out, 6 ways how
Your resumé is what makes your first impression to a recruiter, so make sure you clearly highlight your accomplishments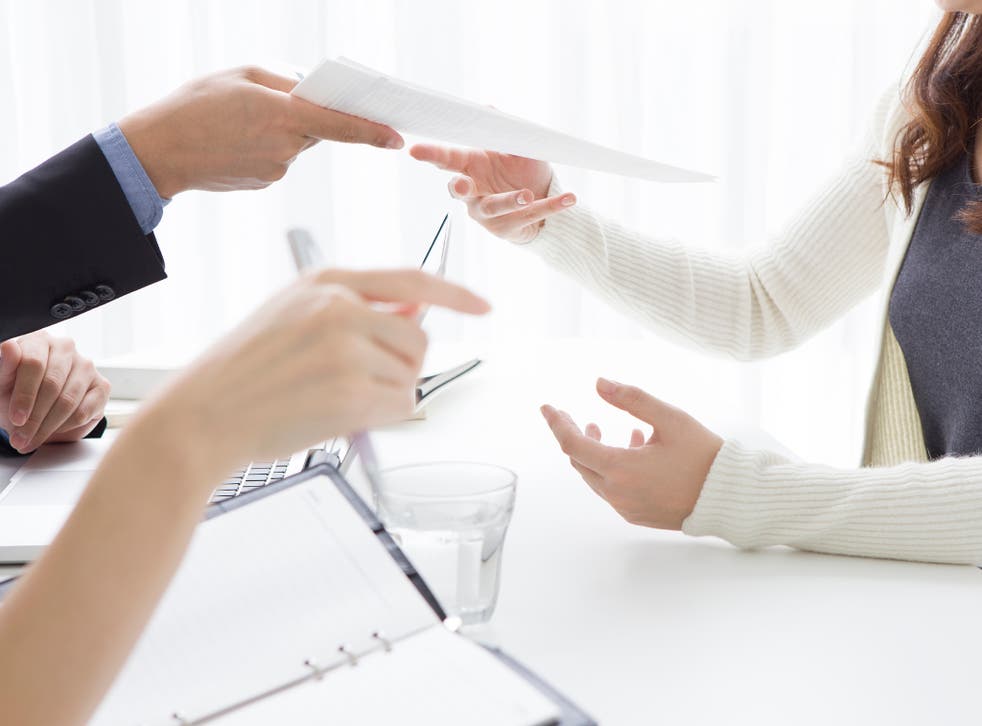 Writing a CV can be a difficult and tedious task to complete. With so much advice on offer and many different ways to write a good CV, it can be hard to understand how to approach this crucial part of graduate job hunting. Every CV is unique and tailoring it to your specific relevant industry is important. But there are key elements of a CV every graduate needs to know:
1) Make it current
Make sure your CV is completely up-to-date in terms of your contact details, qualifications, and work experience. With your CV, you are building a story about yourself and painting a picture for the recruiter. Your resumé is what makes your first impression to a recruiter or employer. So make sure you clearly highlight your accomplishments alongside a correct timeline of when you gained your skills. Limiting the length of your CV to two A4-pages and keeping the content concise is sensible too. Create a new email address solely for work purposes if you don't already have one to avoid using your personal, perhaps unprofessional, address.
2) Highlight relevant points
One week's worth of experience might seem insignificant, but it could be enough to distinguish your CV from another candidate's. It shows whilst studying and learning academically, you were proactive and that you sourced additional opportunities to kick-start your career. This could range from a week's work experience, to even something like setting up a blog as a way of complementing your studies. It shows you really have a passion for that area and tells the recruiter or employer you have the practical knowledge as well as the academic knowledge in the field.
3) Paper and screen
In addition to paper, it is likely that your CV will be read on a screen as well. Stick to a basic, neat format and use a professional font to ensure the content is easily accessible and legible. If the recruiter or employer is reading your CV and ends up having to reformat it, you are creating more work. Keep your resumé clear, concise and neat by having a snippet about the company and your role within the business, and then use bullet points to break down the duties you had within that job role.
4) Proofread
Ask friends and family to proofread your CV to ensure it is free from spelling and grammatical mistakes. Ask for constructive criticism to ensure it is easy to read, enticing, and that it stands out from the crowd. It is never okay to have grammatical errors, so letting family and friends proofread your resumé will help identify and remove those pesky typos. It may be embarrassing, but a few fresh pairs of eyes can dramatically improve your CV. Not only will they look at grammatical errors, but they might also have different points of view and angles you hadn't thought about.
5) Show your passion
While your CV needs to detail your achievements and skills, it's important to show you are an individual person who is genuinely interested in pursuing a career in the industry of your choice. What makes you unique? Personally, I will always look at the bit of the CV that describes hobbies and interests outside of work. For example, if a computer science graduate did a hackathon on the weekends outside of university, it shows they're passionate and genuinely interested in this field. It would spark enough of an interest for me to go out of my way to meet this job applicant.
6) Careers services
Your university's career service can be incredibly helpful when it comes to applying for your first job, so make the most of it. Ask them to not only help draft and proofread your CV, but also assist you once it has been issued, such as with interview preparation. Some university career services work directly with recruiters to help with placements, work experience, and grad schemes. If you approach a service to help with opportunities, the service can contact recruiters on your behalf. Remember - you are paying for this service as part of your tuition fees, and they are there to help you, so use them.
As well as a great CV, I would always recommend writing an accompanying covering letter. It doesn't need to be long, just a short paragraph explaining why you're applying and why you're relevant for the job role. It's a great side piece against your CV and is an opportunity to let your personality shine through. I get to see a lot of people applying for job roles. Those that take the time to write a cover letter are generally more successful. Their letters show they are personable and that they have tailored their application to the specific job role.
Showing the recruiter or employer you're proactive during the application process is crucial for applying for any type of role. Your CV is like a shop window into your life. Make it engaging, interesting, relevant and concise. You'll be sure to win the CV game and gain your dream graduate job.
Danielle Cooper is a psychology graduate and currently a recruitment coordinator at BJSS
Join our new commenting forum
Join thought-provoking conversations, follow other Independent readers and see their replies