High tuition fees boost school leaver schemes and apprenticeships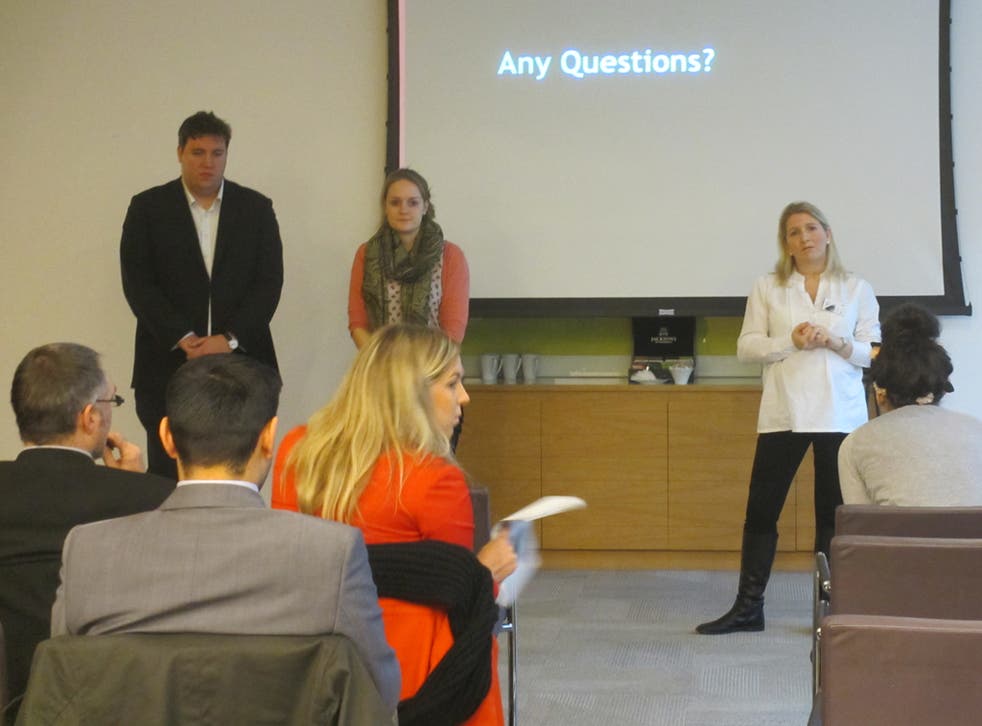 In the wake of rising university fees, school leaver schemes and apprenticeships are becoming increasingly popular with both students and recruiters. Universities have seen a downturn in applications and it seems that students are starting to look at options outside of the university route.
For recruiters, taking on people straight from school offers the chance to mould young people in the way of their business. For students, they offer a realistic alternative to what has become the usual next step. Opportunities for school leavers with companies take three main forms: apprenticeships, sponsored degrees and dedicated school leaver programmes.
The number of apprenticeships available to students has increased in recent years, with up to 15,000 vacancies in 1,400 job roles available to students in August 2012. Sponsored degrees offer students the chance to take the university route with financial backing and often the guarantee of a job placement at the end of their course.
School leaver programmes have also seen a rise in popularity, with a number of large corporate companies expecting the number of school leavers that they take on to outstrip the number of graduates in the future.
In light of this, AllAboutCareers has started a website called allaboutschoolleavers.co.uk, with the aim of offering advice to school students looking outside of the university route.
Maudie Powell-Tuck at AllAboutCareers highlights the benefits for students of taking the alternative pathway: "School leaver schemes offer a great opportunity for students looking for a middle way between going to university, and leaving school and entering employment. They straddle the gap: offering the chance for students to gain a serious qualification, such as a degree or professional qualification, whilst working for a company".
Phillip Elliott started the BDO scheme in Audit in September 2011 after dropping out of university. He said that it was important that the scheme comprised gaining a qualification: "I wanted to work but I didn't want to be left behind".
Theresa Farr is a school leaver in the Risk and Advisory department of BDO. She said; "I realised that uni is not the only route to get to where you want to be in life". She went on to highlight the benefits of getting on the career ladder earlier than her peers: "I'm one year ahead of where I would be otherwise".
The AllAboutCareers top tips for getting a place on a school leaver scheme
Research the company and the role. Check out recent news about the company and read up as much as you can about the scheme and the business.
Read and re-read the job advert. Write down a list of the skills and qualities they are looking for. Not only will it help your application, but it will help you decide whether the company and the scheme is right for you.
Use all that research to tailor every application for every scheme to which you apply. Cutting and pasting the same application won't impress. Recruiters have a canny sixth sense for a cut and paste application.
Proofread your application form. It sounds obvious but scour every inch of it for mistakes. You'd be surprised at how many people make simple errors, such as spell the name of their school wrong.
Keep your application forms and cover letters informative but to the point. Companies might receive hundreds of applications for their school leaver scheme; spare a thought for the poor person trawling through piles of lengthy, generic answers. Give them a break by offering something engaging and interesting.
What you do in your extra time matters. Get involved in your target industry in your free time to demonstrate an interest in your sector. Set up your own blog and include a link to it in your CV.   
Before the interview, indulge in a bit of visualisation. Take a look at your job application and the job advert: imagine the kind of thing they might ask you and how you would respond.
At the interview, be yourself. Think about it: would you rather hire a robotic, stiff person or someone with a bit of personality?
The best interviews are like a formal conversation. Remember, you're interviewing them too; you want to know whether the company and scheme is the best fit for you. Whilst you don't want to dominate the discussion, it's perfectly fine to ask about parts of the company that interest you.
Employers won't be expecting you to be a business expert, but they will expect you to have a sense of the basics of how a business works. You don't need to know technical terms, but they'll be looking for common sense. Read up on your industry in the business section of newspapers, get some work experience with a local business and try to get a sense of how businesses tick.
Join our new commenting forum
Join thought-provoking conversations, follow other Independent readers and see their replies