How to get ahead of the competition on a graduate scheme
Successful in securing a place on a grad scheme? The work is not over yet, and one grad schemer gives her tips on how to get ahead in your first year
Nicole Tallant
Friday 02 October 2015 13:00 Comments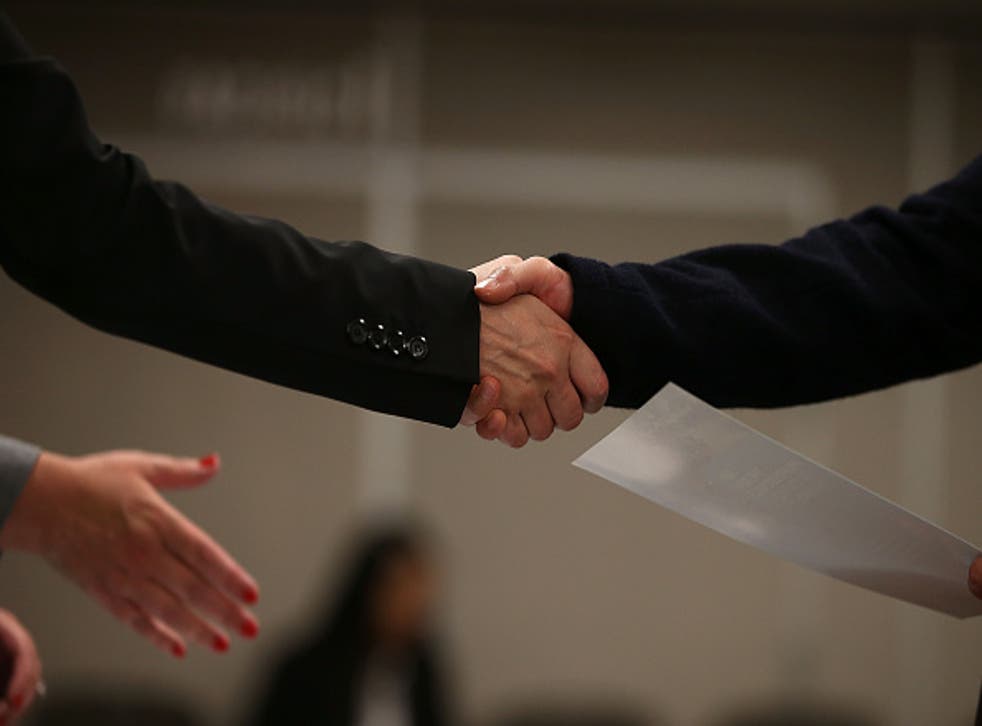 With 39 applicants vying for a place for each graduate scheme in the UK last year, according to a High Fliers report, graduates can definitely expect to face tough competition when it comes to securing that 'golden ticket' on a scheme.
But what happens once you're there? Once you have breathed a huge sigh of relief, worked out your commute route, and got your 'new me, new life' wardrobe sorted? Because that's when the hard work really begins.
After just 12 months on the Asda grad scheme, I was selected to be the CEO's project manager, so if you want to get noticed and turn your one to two years' experience into something that will set you up for future career success, here are my top tips:
1) Be a sponge
As graduates, we often want to set the world alight as we start out on our career path – and this drive is crucial. However, it's important to balance this with the humility of learning from those around you.
Tip: draw on the experience of others, be a sponge and soak up as much knowledge as you can. Two ears and one mouth – listen twice as much as you speak.
2) Wake up a winner every day
You have to pick your attitude each day. If you truly believe you can succeed in all the challenges and opportunities you face in the morning, then those around you will believe in you too.
Tip: being confident means other doors will start to open for you – and senior decision makers will also have confidence in you – meaning you'll grow leaps and bounds.
3) Seize opportunities – especially the challenging ones
Take every single opportunity offered to you. During your time on a graduate programme, you will be offered many and most will be challenges – that's what it's all about.
Tip: be prepared to roll up your sleeves and take on each and every one that comes your way, whether it be something you can do standing on your head or something that takes you out of your comfort zone, each is a step towards your ultimate career goal.
4) Be curious
Always take time to understand the jobs you're tasked with – whatever role you're fulfilling – and what part they play in the bigger picture. Don't be content with just doing a job well and moving on – understand the detail in order to go the extra mile.
Tip: never lose your curiosity, however comfortable you become in a role, because it's what will give you your edge.
5) Be aware
Immerse yourself in the business. If you want to succeed, look outside of the role you're doing at any one time and learn as much as you can about the company you're working for.
Tip: You'll be surprised at the career paths available and the roles up for grabs that you never even knew existed. Knowing everything about the business will set you apart from the competition.
6) R.E.S.P.E.C.T
Give everyone the same amount of respect, whatever level they may be at. Invest in your colleagues and they will invest in you in return. Asda's HQ has 2,800 people in it and I make sure I know the majority by name, from the security guard to our facilities manager.
Tip: appreciate and understand the individual roles your colleagues play in the business and have that mind when you work with them.
7) Show character
Don't take yourself too seriously, but do make sure people remember you for the right reasons. Make your mark by being honest, open and – most importantly – be yourself.
8) Make a difference
From the moment you start out in a company, think about how you can stand out by making a real difference – whether that's business innovation, mentoring, or getting involved with community and charity work.
Tip: be known for something and remember small changes can have big returns.
9) Focus on you
Concentrate on your own goals and ambitions. Don't get distracted by what your peers are doing and the direction they're taking. Being part of a graduate programme is about supporting each other, but carving out the career path that you want. That can take a very different direction to the ambitions of your peers, so have the confidence to know that what you choose is right for you.
Tip: it's not a race to see who gets there first and, sometimes, a sideways step paves the best long term route.
Nicole Tallant is currently on the Asda graduate scheme as project manager to the CEO, Andy Clarke
Register for free to continue reading
Registration is a free and easy way to support our truly independent journalism
By registering, you will also enjoy limited access to Premium articles, exclusive newsletters, commenting, and virtual events with our leading journalists
Already have an account? sign in
Join our new commenting forum
Join thought-provoking conversations, follow other Independent readers and see their replies