Millennials' lifetime earnings 'permanently scarred' because they've entered the jobs market at a tough time, report finds
Millennials first generation to earn £8,000 less in their 20s than their predecessors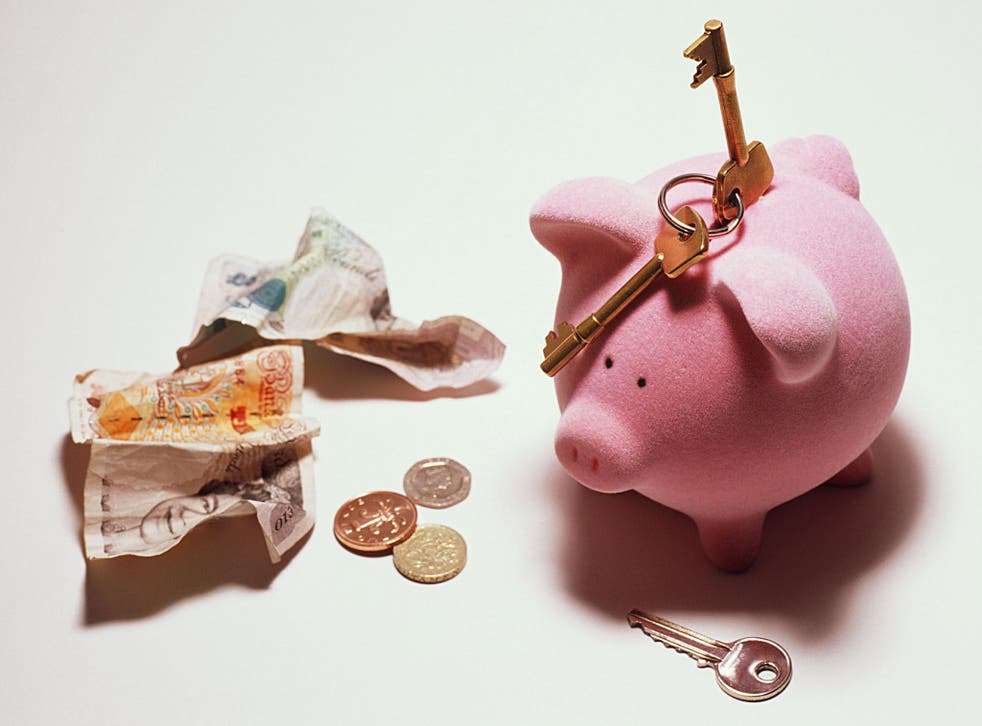 Today's young people have had the "bad luck" of entering the jobs market at a tough time, meaning their lifetime earnings could be "permanently scarred," says a new report.
Highlighting a "generational pay penalty," the findings have highlighted how millennials are at risk of being the first generation to earn £8,000 less in their 20s than their predecessors.
The startling findings have come from the Resolution Foundation which has launched its flagship Intergenerational Commission (IC). IC's launch report - which analyses the living standards of different generations - says its findings are reflective of the "growing divide between a more prosperous older generation and a struggling younger generation" Prime Minister Theresa May warned of in her leadership speech in Birmingham earlier this month.
On the whole, the findings describe how those aged between 15 and 35 are being hit the hardest by the recent pay squeeze as a result of them having entered the jobs market in the middle of the economic downturn. Surprisingly, however, IC says Britain's "generational pay progress" actually stopped before the start of the recession.
And when it comes to home ownership, things don't look much better for millennials; baby boomers were 50 per cent more likely to own their home by the time they were 30, compared to millennials today, meaning renting culture will see millennials spend £44,000 more on rent by the time they reach 30, compared to the baby boomers.
Again, this echoes Mrs May's maiden speech before entering number 10 in which she described how she will use her position as PM to fight "burning injustice," adding: "If you're young, you will find it harder than ever before to own your own home."
IC's findings have come just a day before the Institute of Fiscal Studies revealed similarly less-than-positive findings which show older people in the UK are getting richer while millennials are getting poorer, something which is unlikely to be reversed thanks to the Brexit result.
David Willetts, chair of the IC, said fairness between the generations is something public policy "has ignored for too long." He added: "But it is rising up the agenda with the Prime Minister, politicians of all parties, business leaders, and others rightly identifying it as a growing challenge.
"This is about taking seriously the social contract between the generations that underpins our society and state, and recognising everyone is worried about the future of younger generations. In the real world, there is no such thing as generational war - instead, there are parents, grandparents, families, and communities all sharing the same hopes for younger generations."
Torsten Bell, director of the Resolution Foundation, echoed Willetts' comments by saying generational inequality risks "becoming a new inequality for our times," adding that "nowhere is that clearer than on pay." He continued: "We've taken it for granted that each generation will do much better than the last - earning more and enjoying a higher standard of living. But that approach risks looking complacent given the realities of recent years and prospects for the future.
"The financial crisis has played a role in holding millennials back, but the problem goes deeper than that. Even on optimistic scenarios, they look likely to see much lower generational pay progress than we have become used to, and there is even a risk that they earn less over their lifetimes than older generations, putting generational pay progress into reverse."
Register for free to continue reading
Registration is a free and easy way to support our truly independent journalism
By registering, you will also enjoy limited access to Premium articles, exclusive newsletters, commenting, and virtual events with our leading journalists
Already have an account? sign in
Join our new commenting forum
Join thought-provoking conversations, follow other Independent readers and see their replies