National Dyslexia Week: Why young people should embrace dyslexia, not hide from it
Dyslexic entrepreneur Debra Charles explains how having a learning disability should not be a source of anxiety for new students starting university this term
Debra Charles
Thursday 06 October 2016 16:39 Comments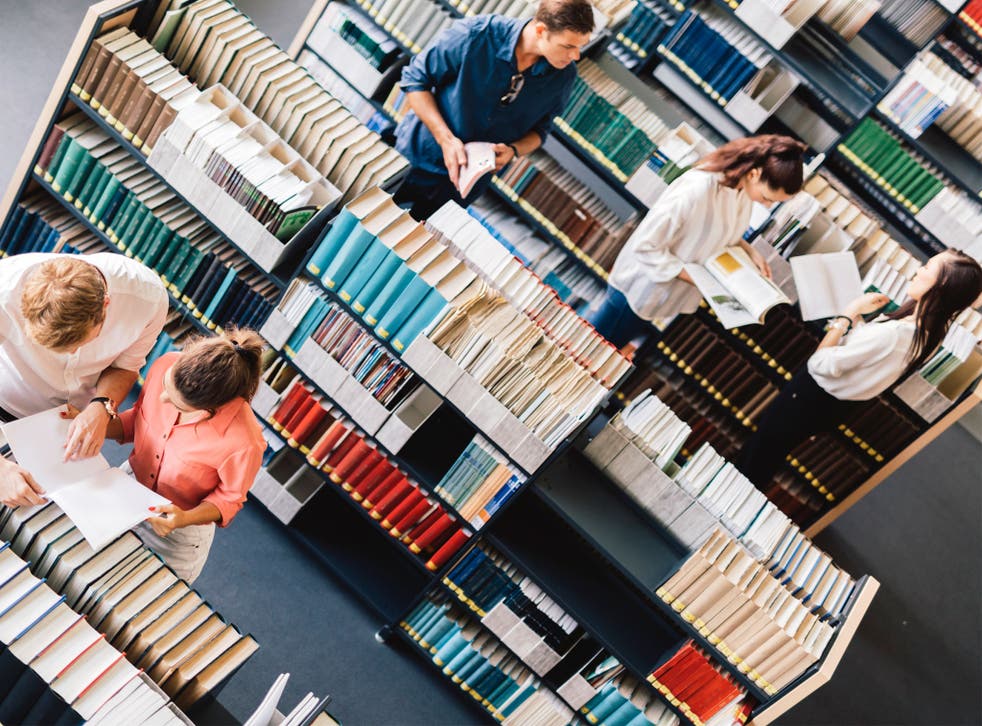 We're halfway through Dyslexia Awareness Week, which for me is an opportunity to highlight the positive attributes often ignored when people discuss this common so-called 'learning disability'.
Being dyslexic myself, I have experienced first-hand the challenges faced when people don't fully understand what being dyslexic means. I've found my dyslexia to be a gift, not an obstacle, and I truly believe it has been a key factor in my success.
That's why I'm passionate about celebrating and valuing differences, changing perceptions of 'normal' and encouraging schools and organisations to collaborate to embrace the 'different' skills of young people with special educational needs.
Dyslexia is classed as a disability, which automatically generates preconceived notions of the person suffering from it; "you're so thick", as I was told many times by my teachers at school. It took me a long time to realise that the perceived 'barriers' of dyslexia were ones that I put in my own way, and that the strength to overcome them came from me, from valuing myself and my own ideas.
I appreciate that everyone's experiences are different, but we all have a common goal of succeeding in our respective lives and careers; maybe you'd like to be part of a team, or maybe you have entrepreneurial ambitions? Whichever path you would like to take, how can you overcome your own challenges and embrace your dyslexia? Here are some of the things that have helped me in my journey:
Attitude matters
It can be easy to make excuses when you're struggling, but rather than focusing on the negatives, try to exude confidence and positivity in everything you do.
It might sound clichéd, but it does work. You can go a long way in changing the attitude of other people if you can display an optimistic outlook and a thirst for life.
Student news in pictures

Show all 34
Don't be afraid to ask for help
Never let dyslexia stop you from pursuing your dream. It might make you nervous about starting university, but you shouldn't feel ashamed. There will always be the resources available to help you, whether it's the admissions office or through your tutors, so don't be afraid to voice your concerns. Have a quick conversation with your tutors when you start just to bring it to their attention, and ask for print-outs of any presentations ahead of the class, just to help you get your thoughts in order.
There is also the government's Disabled Students Allowance scheme, which can give you that financial boost for specialist equipment, such as computer software, and also includes non-medical helper allowance which offers one-to-one specialist support and a note-taker or reader from your university.
Get creative
For me, my thought process tends to be much more visual and creative - my office space is filled with ideas from team brainstorms and sketches! Most students go into autopilot when taking notes and making longs lists, but don't be afraid to choose diagrams and images instead. My self-termed 'helicopter view' means I bring all my ideas to life through diagrams and images, which I can look down upon as a bigger idea geared towards a certain objective. At the end of the day, the notes are for your benefit and no one else's, so be wild and creative!
Tech is your best friend
I'm a huge fan of technology and it has made my life easier in so many ways. My laptop is set up with the latest speech-to-text software, allowing me to dictate my thoughts without the worry of not getting everything noted down. Absorbing information while reading can be a challenge when you're dyslexic, so if you can, invest in text-to-speech software. Companies such as TextHelp offer free trials of their tools and are well worth a try. There are also some great apps which have actually been designed specifically to meet the needs of dyslexic students, including Sonocent and Audio Notetaker in which you can record and share your notes across your devices.
It can be too easy to become bogged down by the perceived challenges faced by the 6 million people with dyslexia in the UK, and this week is our chance to banish this misconception and instead, showcase the gift of dyslexia and how it can be harnessed for good.
Debra Charles is founder and CEO of Novacroft. The Northampton-based smart technology and software solution company has released a short film to highlight the positives of dyslexia and overturn negative preconceptions, to tie in with the start of Dyslexia Awareness Week, which runs from 3rd-9th October 2016.

Register for free to continue reading
Registration is a free and easy way to support our truly independent journalism
By registering, you will also enjoy limited access to Premium articles, exclusive newsletters, commenting, and virtual events with our leading journalists
Already have an account? sign in
Join our new commenting forum
Join thought-provoking conversations, follow other Independent readers and see their replies