PwC, Aldi and Google head up top 10 graduate employers in 2016
List has been compiled after more than 18,000 of 2015's graduates voted for the best graduate employers
Katie Gleeson
iStudent
Monday 01 February 2016 18:20 Comments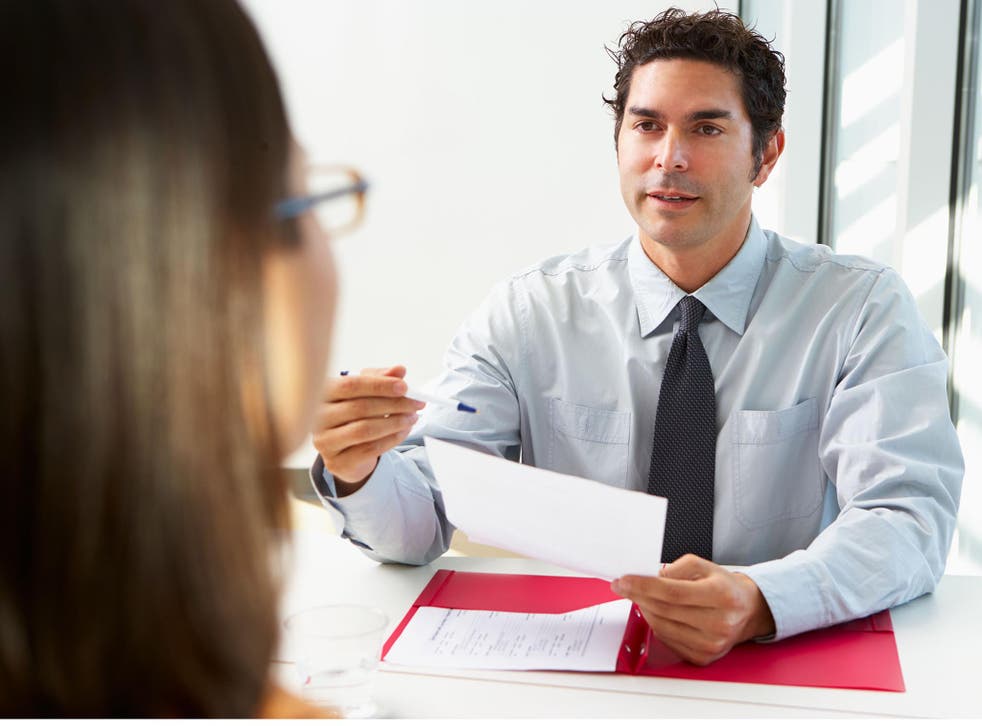 It's February and somehow we're already a quarter of the way through the second semester. For final year students, it's prime time to get thinking about post-uni life and start applying for graduate schemes.
The Times recently published a list of the UK's Top 100 Graduate Employers using information provided by the High Fliers Graduate Market in 2016 report - and here's the lowdown on the nation's top ten graduate employers, as voted for by over 18,000 of 2015's graduates.
1) PwC
It's the 12th year running that multinational professional services firm PwC has taken the top spot of the graduate job rankings - and for good reason. They've got the second highest number of vacancies on the list, offer a "competitive" starting salary and "opportunities to grow as an individual, to build lasting relationships and make an impact".
Number of vacancies: 1,500/Vacancies available in accountancy, consulting, finance, ICT, and law.
2) Aldi
As one of the world's most successful retailers, Aldi offers 200 graduates per year the chance to join their rigorous Area Manager Training Programme. The scheme is known for being tough, and they're looking for hardworking graduates with a positive, 'roll-their-sleeves-up' attitude. In return, they offer a starting salary of £42,000 - one of the highest on the list.
Number of vacancies: 200/Vacancies available in: general management, and retailing.
3) Google
Google hires graduates from all disciplines, specifying only that applicants be smart and determined. Graduates will join either a small-to-medium business sales or global customer experience team, working at a company with a unique working culture that "encourages innovation and a healthy disregard for the impossible." It's important to note this year's vacancies are concentrated in London and Ireland.
Number of vacancies: No fixed quota/Vacancies available in: consulting, engineering, HR, IT, marketing, media, and sales.
4) Teach First
Teach First offers a two-year leadership development programme which aims to end educational inequality in England and Wales. While many alumni of the programme stay in the education sector, the scheme develops skills that can be transferred to a range of different industries. They're dedicated to maintaining a culture that supports their employees' wellbeing and work-life balance, and provide a competitive starting salary for their record number of scheme members.
Number of vacancies: 1.860/Vacancies available in all sectors.
This scheme offers graduates comprehensive on-the-job learning across multiple areas including digital, communications, policy development, finance, and more. They're committed to recruiting a diverse range of grads, too, which is an added bonus.
Number of vacancies: 900/Vacancies available in finance, general management, HR, IT, marketing, purchasing, and research and development.
6) Deloitte
Like PwC, Deloitte is one of the 'Big Four' professional services networks. They've made a £27 million investment in learning and development, meaning this year's 1,000+ graduates will have great opportunities to train in a range of different areas. Deloitte have 21 offices around the UK and hire year-round, so there are opportunities for almost anyone.
Number of vacancies: 1,200/Vacancies in accountancy, consulting, finance, IT, and property.
7) NHS
This multi-award winning scheme gives graduates the chance to specialise in one of four areas; finance, health informatics, HR, or general management, enabling grads to learn on the job and also achieve a postgraduate diploma. It's important work - their website states graduates' work will "change processes, inform big decisions, make vital savings and improve lives."
Number of vacancies: 100/Vacancies available in finance, general management, HR, and IT.
8) EY
Another of the 'Big Four', EY has over 1,000 vacancies in a range of sectors. Their working culture is based around inclusiveness, development, and engagement, with the intention of attracting and retaining high-calibre candidates who earn a competitive starting salary.
Number of vacancies: 1,400/Vacancies in accountancy, consulting, finance, and IT.
9) KPMG
Proving the success of professional services firms, KPMG brings up the rear of the 'Big Four'. Offering vacancies nationwide with year-round applications and a competitive salary, KPMG is ideal for graduates looking to make a positive impact on government, business - and beyond.
Number of vacancies: 1,000/Vacancies in accountancy, consulting, finance, HR, IT, and marketing.
10) BBC
Graduates joining the BBC on one of their highly-coveted schemes will spend a year or two "receiving some of the best training in the industry whilst working alongside global leading experts," on jobs ranging from journalism at BBC News, to production on shows such as Poldark, or even computer vision and coding.
Number of vacancies: 50/Vacancies in engineering, general management, IT, media, and research and development.
Register for free to continue reading
Registration is a free and easy way to support our truly independent journalism
By registering, you will also enjoy limited access to Premium articles, exclusive newsletters, commenting, and virtual events with our leading journalists
Already have an account? sign in
Join our new commenting forum
Join thought-provoking conversations, follow other Independent readers and see their replies