Top 7 tips for students and graduates on how to break into a competitive industry
Giles Harris tells students and graduates how he came to be the head of business affairs at EMI Music
Giles Harris
Thursday 27 August 2015 14:33 Comments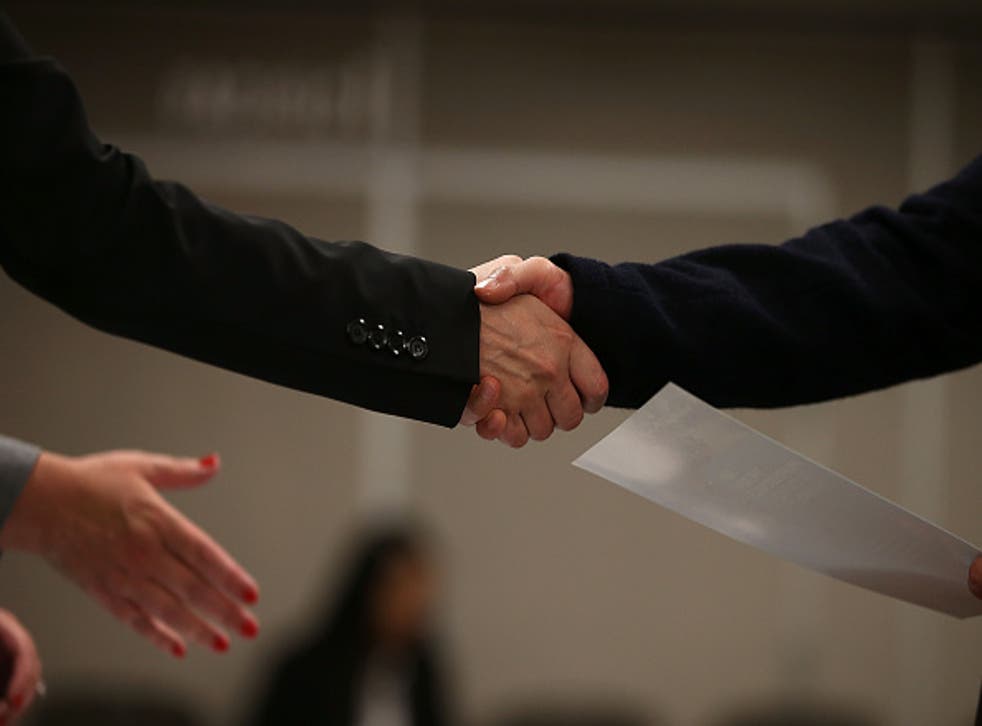 Ever since I can remember, I always wanted to work in the music industry.
So, while studying law at Swansea University, I went through my record collection, wrote down the names of all the different record companies, went to the library (pre-Internet), and found all of their addresses. The rest, as they say, is history.
Industries out there are getting tougher and tougher for young people to crack. But I know that if I can do it, others can too, so here's my advice for students hoping to first break into a competitive industry and then climb the ranks:
Tip 1: Be prepared to graft from the bottom in your chosen industry
I wrote to every record label and received rejections galore – except from Warner Music, whose head of HR invited me to meet her with the caveat "there are no jobs, but you can come for a meeting."
During the meeting, she pointed out a young guy pushing a post trolley. She said he was a Cambridge University graduate who had no idea what job he wanted in the industry so was happy to start in the post room. This struck a chord with me – it didn't matter where I started, I just needed a way in.
Tip 2: Be prepared to do anything for nothing to learn your craft
After graduating, I wrote to all the record companies again, asking for work experience. They all said no. I said I'd do it for free. They all said yes.
And so began a summer spent at various record companies, cutting out press clippings, calling up nightclubs and finally being given work experience in the legal department of Universal Music. The penny dropped as I realised there was a way I could combine my desire to work in the music industry with my qualifications in law.
Tip 3: Just because something hasn't been done, doesn't mean it can't be done
It was soon time for me to find a training contract to be a trainee solicitor, so I wrote to loads of law firms and was rejected by all of them. A music lawyer at Universal Music suggested I do my training contract with him. I contacted the Law Society and, to my surprise, they said I could indeed do this as long as I fulfilled various obligations.
I ended up becoming the first trainee solicitor to spend part of their training in a record company and spent the next two years working hard and introducing myself to as many music lawyers as possible.
Tip 4: Once the groundwork has been laid, get tactical and strategic to go for the kill!
After qualifying, I spent 18 months at a West End law firm, but still longed for a permanent role at a major record company so, every Thursday at 7pm, I'd phone up all the music lawyers I had met. Why Thursday? Everyone is snowed under on Monday and busy prepping for the weekend on Friday. In my opinion, Thursday is the happiest day! Why 7pm? The assistants had gone home, so the music lawyers would be answering their own phones personally.
One evening, a lawyer at EMI answered his phone, recognised me and, three interviews later, I was offered a job and began the first of many happy years at EMI.
Tip 5: If the role or department you really want doesn't exist, create it!
After a few years, including the secondment of a lifetime to New York, I was craving a more creative role. On a top deck bus journey home one evening, all I saw was shop logo after shop logo. It struck me that EMI needed a brand partnerships department to contact these brands with a view to selling them our music.
As the bus drove past Caffè Nero (I imagined jazz music CDs being sold at the counter) and Virgin Active (picturing free dance music being offered to new gym members), I became utterly convinced by the opportunity. I put my thinking down on paper and delivered it to the CEO – who agreed it was worth pursuing.
Tip 6: When facing a big decision, ask yourself a very simple question: What will I regret more – doing this, or not doing this?
I was convinced a brand partnerships department would be a huge success and knew that, if I didn't set it up then, someone else would. So I did it. I quit my existing job at EMI and started up a brand new department, cold-calling brands from Audi to Weetabix.
It wasn't long before we were winning big deals and bringing a fresh new revenue stream to EMI. I'm forever grateful for this experience which allowed me to effectively start up a new business within the comfort of an existing big business.
Tip 7: And finally, when you're ready, go it alone!
After 12 years with EMI, including a few running the brand partnerships department, it was time for me to go it alone, so I set up Come Round – an influencer marketing business which sees us put on thousands of parties in the homes of highly-targeted consumers across the country – where the parties are all themed around a client's product.
Our parties achieve massive word-of-mouth, both online and offline. So far, we've run campaigns for a huge range of brands – from Lady Gaga and Justin Bieber to Birds Eye, Dyson, and LEGO. We've even picked-up the odd award along the way.
Giles is currently offering internships for graduates at Come Round. For more information on this opportunity, email jobs@comeround.com with a little information about yourself and your career aspirations
Register for free to continue reading
Registration is a free and easy way to support our truly independent journalism
By registering, you will also enjoy limited access to Premium articles, exclusive newsletters, commenting, and virtual events with our leading journalists
Already have an account? sign in
Join our new commenting forum
Join thought-provoking conversations, follow other Independent readers and see their replies