Choosing the right university, 5 things every student should consider
The most important, but often over-looked, factors students should consider before selecting their perfect university
Hannah Morrish
Monday 14 December 2015 13:44 Comments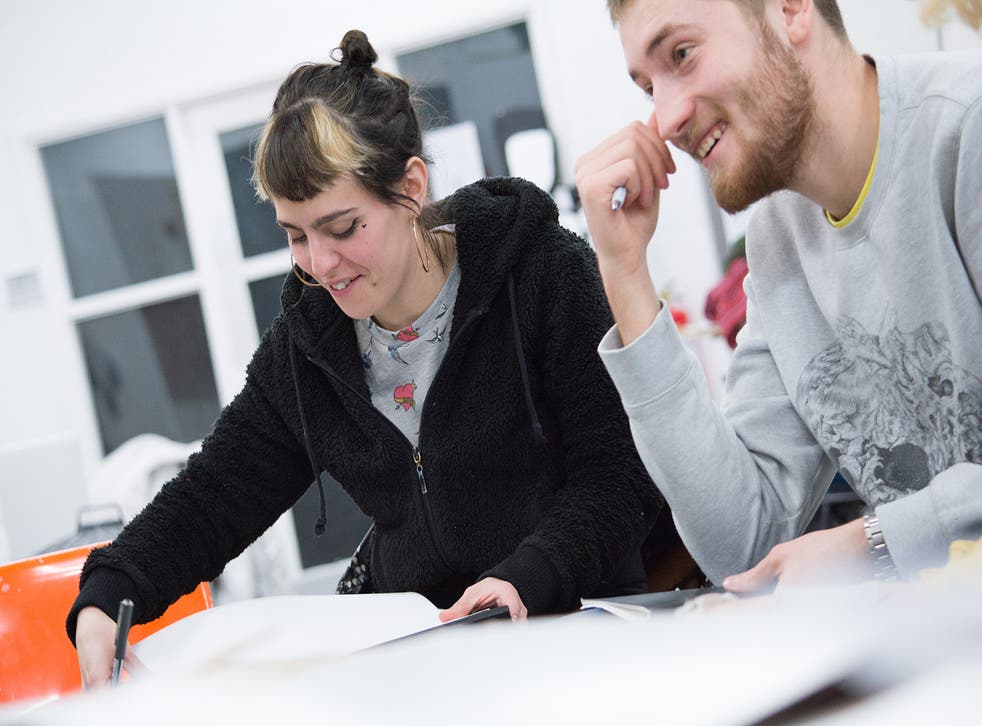 It's a good idea to build your network of contacts throughout your time at university and networking opportunities are definitely a factor to consider when choosing the right university for you. Along with this, though, there are four other important factors to keep in mind when considering that perfect institution:
1) Networking opportunities
Many students now create a LinkedIn profile when they start university to build up their connections and record their volunteering, additional modules, and work experience, including any internships and placements to help promote themselves to graduate recruiters.
Take some time to research the events the university puts on which relate to what you're interested in. Most universities host talks and networking events with key people and academics. The majority of them will be promoted on their social media networks like Twitter or Facebook, so it's worth reviewing their feed to see the kind of events and topics are their speciality.
2) Best university alumni
If you don't already know, have a look at the well-known or successful alumni of the university - more specifically those in the subject you are interested in - because doing so will give you a good indication you are in the right place and it allows you to cross paths with some influential people in your area of interest.
Universities host alumni events regularly and provide current students with the opportunity to meet them through attending talks and workshops and most will have an alumni community tab on their homepage where you can find out about how they support the development of the university, the kind of networking events they hold, and how regularly and how you could benefit in the future.
3) Students' union activities and societies
SUs, these days, are expected to provide a broad range of activities and opportunities to support student life and students' development. Many of them will fund between 50 and 200 student groups, sports teams, and societies, and they also employ staff to help grow these activities.
Every university will have a RAG society: a student-run, charity fundraising group which constantly thinks up creative, fun, and innovative ways to make money, as well as local and international volunteering opportunities. Sport is also a huge part of uni-life, so check out BUCS - the British University and Colleges Sport - which provide national leagues and fixtures for over 50 sports.
You don't have to be an athlete - many students begin playing sport at uni and graduate having represented their university. From volleyball, to rugby, rowing to archery, water polo to ultimate frisbee - take your pick.
4) Scholarships and bursaries
Scholarships and bursaries are awarded by universities to students based on a set criteria. You're required to pay back this kind of financial support, so every university manages it differently and provides information on their website and in their prospectus. Universities provide scholarships for some specific degree subjects, talented musicians and athletes, as well as students whose household income is below a certain threshold.
The 20 hardest universities to get into
If you think you could qualify for support you can usually make an enquiry online to ask about the process. Alternatively, head to an open day and check out the talks on finance options - it's a great opportunity to speak to a member of the team and chat about what you might be eligible for.
5) Temporary work
Try the SU who are more than likely to offer bar, retail, reception and assistant to key services roles. The bonus of working in the SU is that they run restricted opening hours during the holidays. This can help you avoid any difficult situations during the summer or Christmas. The university will also offer retail and catering job roles, as well as student ambassador work. This means you are paid to promote the university during open day events, campus tours and even online.
If you fancy working outside of the university community, it's definitely worth asking at an open day what the local student job market is like and what the options are likely to be. Working in your uni city is a great way to meet and make friends with the locals and it will help you to continue to build up your professional network.
Hannah Morrish is education community manager at The Student Room
Register for free to continue reading
Registration is a free and easy way to support our truly independent journalism
By registering, you will also enjoy limited access to Premium articles, exclusive newsletters, commenting, and virtual events with our leading journalists
Already have an account? sign in
Join our new commenting forum
Join thought-provoking conversations, follow other Independent readers and see their replies