How students can make the most out of university open days
Planning on heading to a university open day in 2016? Here are the top tips for getting the most out of the open day experience
Hannah Morrish
Monday 14 December 2015 13:55 Comments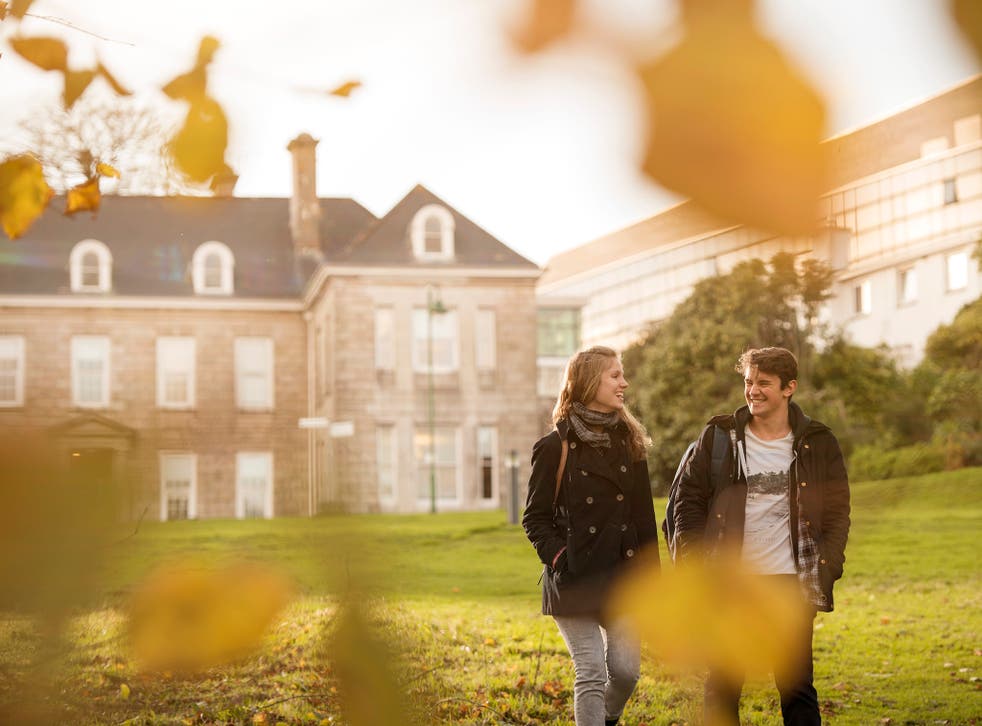 With the main Ucas deadline just around the corner for university applications, it's really important you get the most out of open days. They are a brilliant opportunity to get a taste of what campus-life could be like, so bear these points in mind:
1) Before you go
First of all, plan your open day tour. A lot of universities will host their events on the same day so you might need to prioritise which ones you visit if the dates clash. To save money and time, consider visiting two universities on the same weekend if they are in a similar location or one happens to be on your way home.
Before you book yourself a place, make sure the open day includes an event which showcases the degree or specific course you are interested in. Some faculties or campuses might have a separate open day to the rest of that uni, so make sure you are about to sign up for the right day and the right place.
Swot up on what's happening on the day before you go. Look at the open day schedule and decide which events you would like to attend and write down the start times. Campus tours, lectures with course leaders, and Q&As with current students and university leaders will give you a flavour of uni life and you'll quickly know whether it feels like the right place for you.
Print out key information from the website about the course or bookmark the course page in your copy of the prospectus so that you can refer to it easily and quickly. Staple some note paper to the prospectus which can include the questions you'd like to ask and use it as a place to note down the answers and any other key information you pick up during the day.
The 20 hardest universities to get into
Pack an extra notebook and pen to make notes during and after presentations and tours. Take photos with your phone of things like accommodation or library facilities. Both can be great memory aids later, especially when you've been to several open days and they all start to look the same.
Dress to make an impression. It doesn't have to be formal, but it should be something that makes you feel good about yourself. Remember it's likely that you'll be chatting to lecturers and admissions tutors so you'll want to feel confident and self-assured.
2) On the day
Make the most of the day by attending talks and lectures, and book a tour of the key facilities including accommodation, the main library, and the students' union.
The key questions you should ask about the degree you are considering applying for are how the course is taught and assessed, and how much contact time there will be across the duration of the degree. Typically, history degrees have far less contact time than vocational degrees like medicine.
Remember you manage all of your study time at uni, so find out from the course leaders which key books they recommend for the course you're interested in. Trying a sample of the reading list will give you flavour of what is to come. If it doesn't interest you and make you want to read more, it's worth rethinking your course choice.
The top 10 universities in the UK

Show all 10
Make sure you take some time out by yourself to chat with student guides. They will be friendly and give you some helpful insight into what it's like to live and study there. Ask them why they chose the university and what they think makes their university so special.
Student housing is a huge part of university life and it can make a big impact on how quickly you settle in. Ask if it's possible to see the full range of first year accommodation options. Sometimes the tours will only cover the newly refurbished rooms and buildings which will be top of the top range. If these are out of your price range, it's really important you take a look at the cheaper options.
Chat with other potential applicants and visitors and share any key information you have picked up. They might have some great information about tailoring your personal statement based on a conversation they've had with an admissions tutor or the types of employability workshops the university runs to boost career prospects.
3) Prepare a list of questions you need answered
Having a list of questions prepared in advance is a great way to guarantee you ask the right questions. Here are some to get you started:
Course
How is the course taught and assessed?
How many hours of teaching are involved each week?
How satisfied are current students with the course?
Is every student assigned a personal tutor? What role and support do they offer?
Is there any opportunity for a placement or internships?
How manageable would it be to have a weekend job and study full-time?
Are there scholarships or bursaries I can apply for?
Student housing
When do I need to apply for accommodation?
Are current students happy with university accommodation?
How easy is it to find somewhere to live in my second year?
Student life
How good are the social facilities on campus and in town?
What sort of sports facilities are available? How much do they cost?
Are there good part-time job opportunities available for students?
What sort of financial help is available if I run out of money?
Careers
Does the university run any employability workshops?
Will I have access to a careers advisor?
What careers do graduates from this course go into?
What do employers think about the course?
Hannah Morrish is education community manager at The Student Room
Register for free to continue reading
Registration is a free and easy way to support our truly independent journalism
By registering, you will also enjoy limited access to Premium articles, exclusive newsletters, commenting, and virtual events with our leading journalists
Already have an account? sign in
Join our new commenting forum
Join thought-provoking conversations, follow other Independent readers and see their replies