Arts University Bournemouth (AUB)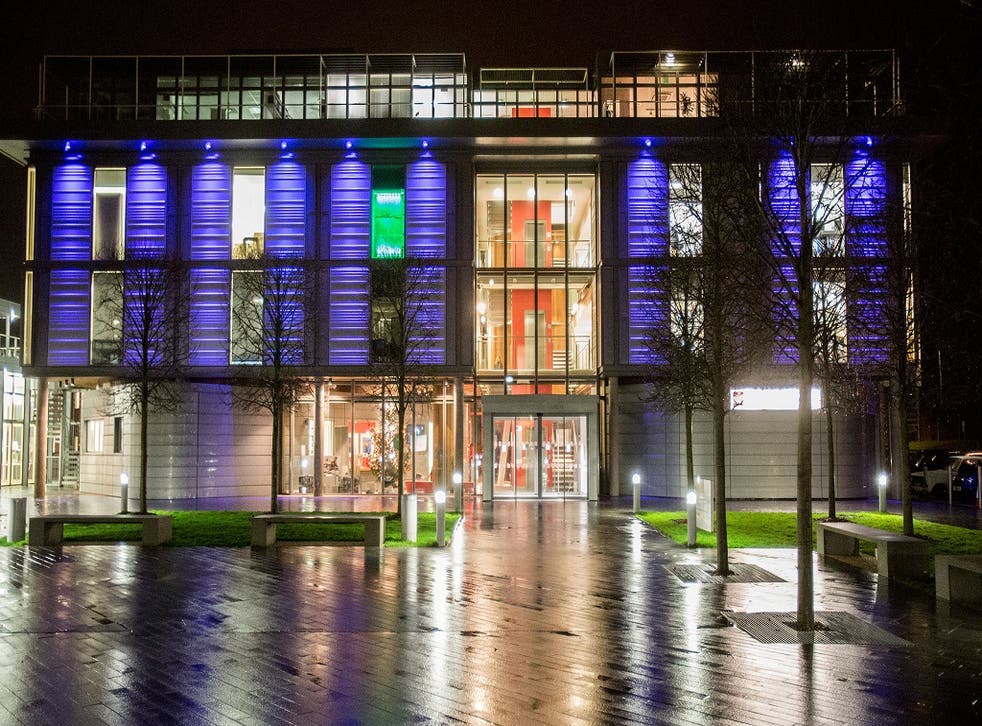 Overall ranking: 57th out of 126 in the Complete University Guide for 2016.
History: Established in 1883 in Bournemouth and 1913 in Poole, and became a higher education institution in 2001. Achieved taught degree awarding powers in 2008, and changed its name to the Arts University College at Bournemouth in July 2009. In 2012, with a change to legislation, the Privy Council awarded AUCB university status and the institution adopted the title the Arts University Bournemouth (AUB). One of only a few HEIs that focus exclusively on creative work in contemporary art, design, media and performance.
Address: The campus is at Wallisdown, half way between Bournemouth and Poole.
Ambience: AUB is situated between Bournemouth and Poole in Dorset, on the south coast of England. Dorset is a county of outstanding natural beauty, providing a unique location for creative work. It boasts miles of sandy beaches, the rolling Purbeck Hills, Poole Harbour and opportunity for a wealth of water sports. Bournemouth has a large cosmopolitan student population, and one of the most vibrant club scenes outside London.
Who's the boss? Professor Stuart Bartholomew is principal and chief executive. He has extensive experience and is a fellow of the RSA.
Prospectus: 01202 363 228 or download/order one online here.
UCAS code: A66
What you need to know
Easy to get into? The standard offer for degree courses are from BBC to BBB at A-level (excluding general studies), which translates as 280 to 300 UCAS points or equivalent. Students without qualifications are also welcome to apply, provided they have exceptional portfolios or relevant practical skills. All students are required to present a portfolio and attend an interview.
Vital statistics: Approximately 3,500 full and part-time creative students aiming for careers in art, design, media and performance, along with roughly 300 staff. Full-time students regularly take part in and win national and international competitions.
Added value: Courses have an excellent record of employment within their creative profession. Excellent work placement opportunities, live projects, visiting specialists and a graduate show in June which attracts many potential employers. It has achieved centre of excellence status for its work in lens-based media. The Enterprise Pavilion is on site, offering business support and mentoring for start-up ventures within the creative industries.
As part of its £117 million investment, AUB have built 378 new halls rooms, the CRAB drawing studio - the first of its kind in the UK since 1990 designed by Sir Peter Cook. They are offering new flexible teaching spaces with new IT suites, a new lecture theatre and a new four storey extension on the photography building which will act as the new gateway to the AUB campus.
Teaching: 55th out of 126 for student satisfaction with teaching quality in the Complete University Guide.
Graduate prospects: 63rd out of 126 with 65.9 per cent finding graduate level employment.
Any accommodation? Major tourist towns with a wide range of living choices. Halls of residence on campus which are a little quieter or you can live in the hustle and bustle of Bournemouth town centre, The new Madeira Road accommodation opened in 2014.
Cheap to live there? Privately rented accommodation in a shared house will set you back £87 per week on average, excluding utilities. Staying with host families is an option too, costing roughly £99 per week. The University have a number of landlords on their books to make moving out of halls a little easier.
Transport links: London is less than two hours away and is easily reached by regular train and coach services or the motorway. Both Bournemouth and Southampton have international airports.
Fees: £9,000 per year for all full-time home and EU undergraduate courses, and £13,500 for international students.
Bursaries: The university offers a means-tested additional grant as part of its widening participation commitments. See the funding page here for further information.
The fun stuff
Nightlife: Bournemouth is a clubbers favourite, so expect a lively social scene.
Price of a pint: Price of a pint in Bournemouth is about £3.90 however there are plenty of chain bars such as Wetherspoons that offer good deals on a wide variety of drinks.
Sporting reputation: Focuses on art rather than sport, with no entry in the BUCS league.
Notable societies: Arty societies galore, as you might expect. Try life drawing, or join the National Trust Society for day trips to various stunning locations of protected natural beauty. 'Bumf' magazine is an art publication that AUB students can contribute to in various ways.
Glittering alumni: Simon Beaufoy, writer of The Full Monty, winner of the Oscar for Best Adapted Screenplay for Slumdog Millionaire and artistic director for the opening ceremony of the London Olympics 2012; Wolfgang Tillmans, Turner Prize Winner 2000; Nick Knight, fashion photographer who directed Lady Gaga's 'Bad Romance' video; Edgar Wright, writer, director and producer on the likes of Hot Fuzz.
Alternative prospectus: Check out The Student Room's AUB page to find out more about this quirky and charming little university.
Join our new commenting forum
Join thought-provoking conversations, follow other Independent readers and see their replies