Bedfordshire, University of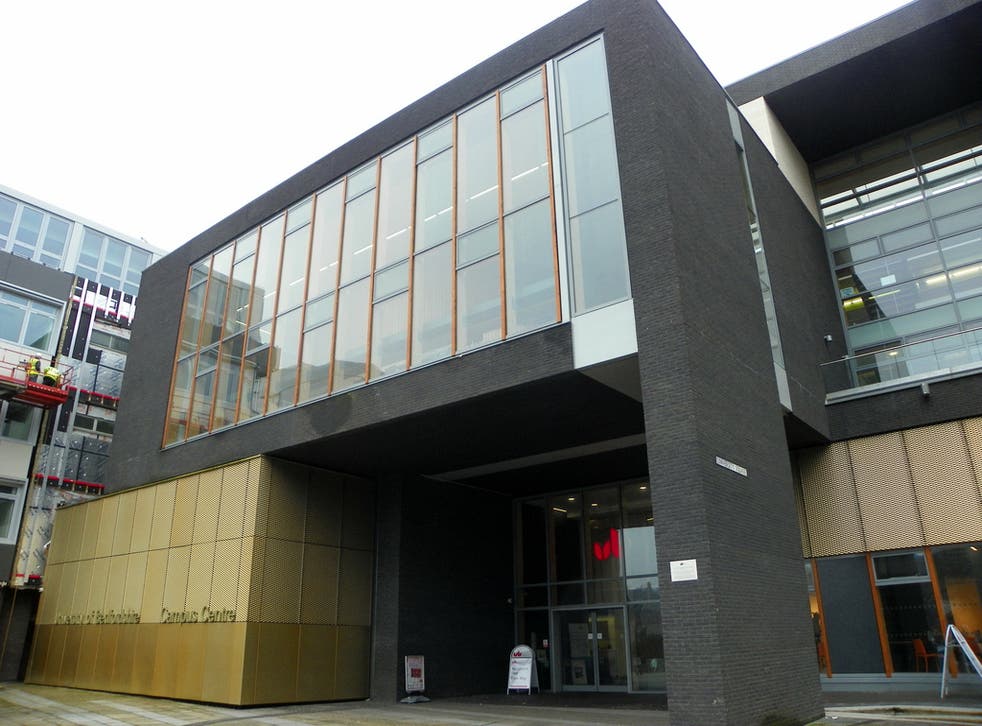 Overall ranking: 110th out of 126 in the Complete University Guide for 2016.
History: The University of Bedfordshire has its roots in Luton Modern School, which was established in 1904. After several name changes, the University of Luton was founded in 1993. In 2006 Luton merged with De Montfort University's Bedford campus – the former Bedford College of Higher Education – to become the University of Bedfordshire.
Address: Main campuses in Luton and Bedford, with a teaching facility and conference centre in Putteridge Bury, a country house just outside Luton. Healthcare is taught at sites in Aylesbury and at Butterfield Park near Luton, and there is now a brand new campus in Milton Keynes – University Campus Milton Keynes (UCMK).
Ambience: Surprisingly upmarket. Luton campus is next to a listed church, where most graduation ceremonies are held, and the Mall Arndale shopping centre. The Bedford campus is a 20 minute walk to the town centre. Putteridge Bury campus is four miles from Luton in a neo-Elizabethan mansion set in grounds designed and planted by the architect Edwin Lutyens and classic horticulturist Gertrude Jekyll.
Who's the boss? Bill Rammell, a former Minister of State for Further and Higher Education, has been Vice Chancellor and Chief Executive since 2012.
Prospectus: 01234 400 400 or order one online here.
UCAS code: B22
What you need to know
Easy to get into? It depends on the course that you want to study. Many of the teaching courses, including the physical education courses, are very competitive and ask for 280- 300 UCAS points (or BBC at A-level). Other courses ask for a minimum of 200 UCAS points with 160 from A levels (or equivalent), but Bedfordshire welcomes students with a range of qualifications and past experience.
Vital statistics: Around 24,000 students from more than 100 countries, with 17 per cent of these being 25 and over.
Added value: Expanding. Major recent and ongoing investment in redevelopment and regeneration across the Luton and Bedford campuses. A campus centre opened in Luton in 2010, containing a 240-seat lecture theatre and exhibition space. The University has a state-of-the-art media arts centre, which boasts a broadcast television studio, an indoor performance studio, three digital radio studios, editing suites and much more. A new postgraduate and continuing professional centre opened in 2013 and a state-of-the-art library is on track for completion in 2015. The award-winning Butterfield site for healthcare students is home to simulation labs. At the Bedford campus, £8m has been invested in a new PE and Sport Science Centre, which was used to train 2012 Olympic and Paralympic athletes. The sophisticated sports science centre includes a cutting-edge laboratory, a new sports hall and a large sports therapy room for carrying out fitness and exercise experiments. In addition, Bedford has a new £6m Campus Centre, which includes a 280-seat theatre, dance studios, fair-trade cafe and a social space, while a new teaching and learning centre, part of a £25m Bedford campus redevelopment plan, is set to open in 2015.
Teaching: 74th out of 126 for student satisfaction with teaching quality in the Complete University Guide .
Graduate prospects: 89th out of 126 with 59.3 per cent finding graduate level employment.
Any accommodation? Over £60m has been invested in developing state-of-the-art student accommodation in Luton and Bedford. Now over 1,800 rooms in Luton and 700 in Bedford, many en-suite, are available with rents from £98 (standard) to £139 (deluxe) per week for 2014/15 in Luton, and from £96 to £113 per week in Bedford. Studios are available at both Luton and Bedford for around £150 per week.
Cheap to live there? Above average. Private rents average £80 to £100 per week in both areas.
Transport links: Located near to the M1, junctions 10 and 11. London Luton International Airport is close by. Trains whisk you into central London every 15 minutes, taking only 30 minutes door-to-door. Bus station and a National Express coach service is five minutes walk from the Luton campus. The Bedford campus is 20 minutes by foot from Bedford town centre. The Milton Keynes campus is situated in the heart of town and is well-served by rail and coach services.
Fees: Maximum fee of £9,000 per year for full-time home and EU undergrads starting in September 2014.
Bursaries: Bedfordshire offer a range of bursaries. The High Achiever scholarship awards £2,500 a year to students with ABB or above at A-Level (or equivalent), they also offer bursaries of £2,500 to students from the 5 local counties. They will also give a 33% discount for post-grad courses to students who achieved a first in their degree, See here for more details.
The fun stuff
Nightlife: The main haunts in Luton are the students' union bar 'The Lounge' or 'sub2', a union owned nightclub, plus popular local clubs Bling, Edge and Liquid, along with bars Yates's and Brookes. In Bedford, students love Bar Soviet, Esquires, New York New York, Time Out and Oxygen, but also have the option to stay on campus with the 'Pub in the Hub'. Milton Keynes bars and clubs include The Living Room, Groove and Cookies and Cream. Aylesbury boasts a few popular venues too.
Price of a pint: About £3 in Bedford and £2 in Luton, with plenty of student drinks deals in the union and clubs in town.
Sporting reputation: Could be better at 76th in the BUCS league.
Notable societies: Large range of sports clubs. Cocktails and Spirits Society for the drinkers among you, plus the Corner Stone Society that aims to provide a network with professionals, a platform for healthy debate, and host guest lectures.
Glittering alumni: Becky Jago, Anglia News presenter; Sir David Plastow, formerly chairman of the Medical Research Council; Gemma Hunt, CBBC presenter; Maggie Alphonsi, England rugby player; Sue Campbell CBE, chair of UK sport; and Liz Yelling, long distance runner.
Alternative prospectus: Check out how current Bedfordshire students rate various aspects of their university experience on What Uni? here.
Join our new commenting forum
Join thought-provoking conversations, follow other Independent readers and see their replies