Bradford, University of
Thursday 31 July 2014 14:45 Comments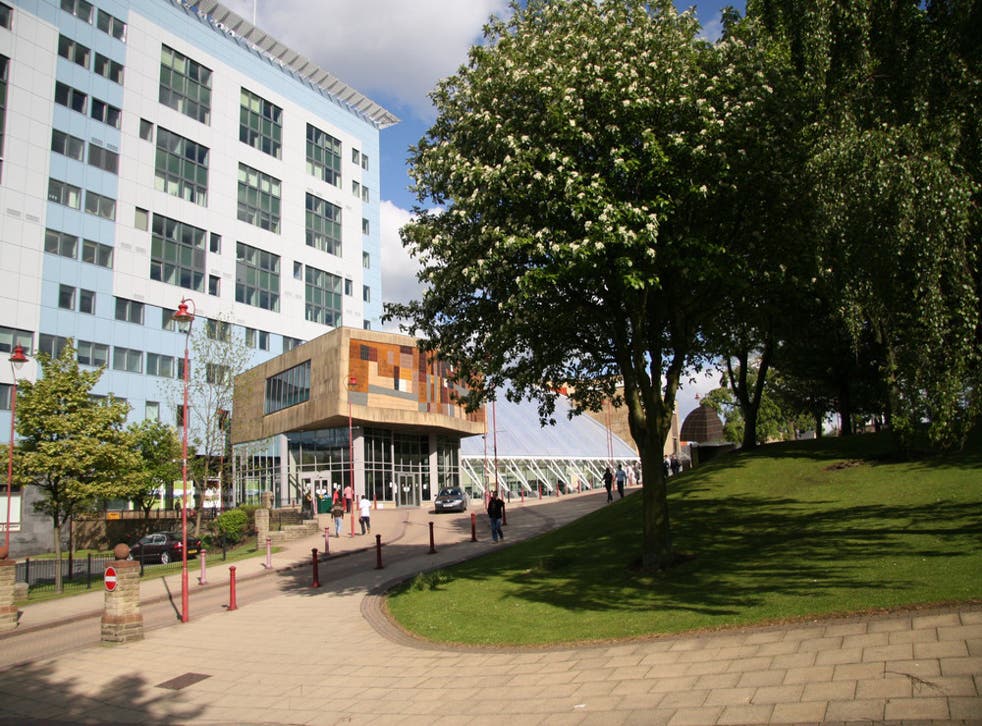 Overall ranking: Shares 63rd position with Hull and Robert Gordon in the Complete University Guide for 2015.
History: Has its roots in several 19th-century institutes for training textile workers. Was Bradford College of Technology until 1966, when it was awarded university charter. First chancellor was the then prime minister Harold Wilson and today its chancellor is Imran Khan, politician and legendary cricketer, who steps down in November 2014 after eight years in the job.
Address: Brontë country, West Yorkshire. Main campus in town, school of management three miles away.
Ambience: University is in the heart of the former Victorian textile capital, mostly modern buildings stretching into the sky. An astronomical amount of investment is being splurged on Bradford's compact centre and the countryside is a ten minute drive away. The university recently completed a £70m redevelopment which brought new sports facilities, laboratories and teaching accommodation, and has just announced another £30m investment programme. Bradford also recently invested another £120 million in its City Campus and School of Management Campus.
Who's the boss? Former Vice-President of the Royal Academy of Engineering Brian Cantor is Vice-Chancellor, taking over from Professor Mark Clearly in October 2013.
Prospectus: 0800 073 1225 or order one online here
UCAS code: B56
What you need to know
Easy to get into? Yes and no. Optometry asks for 340 UCAS entry points but there are plenty of foundation degrees which usually ask for less than 200. Those from non-traditional backgrounds are welcomed. Will consider wide range of qualifications and/or experience for entry.
Vital statistics: Over 12,500 Students, 10,500 of which coming from the UK. A full range of subjects but health sciences, engineering, informatics, life sciences, peace studies and management are particularly strong.
Added value: Links with industry are reflected in the sandwich courses on offer. The university prides itself upon its links with local, national and international companies. Bradford have spent over £120m in the last 10 years on new facilities. A new multidisciplinary engineering lab opened in 2014, giving students a hands-on way of understanding the physics behind their subject. The 4th Greenest university in the world (according to UI green metric world university rankings). Most recently completed the Bright Building an education and sustainable development centre and the science, technology, Engineering and maths centre (STEM building) has been built to a passivehaus standard.
Teaching: 101st out of 126 for student satisfaction with teaching in the Complete University Guide.
Graduate prospects: 41st out of 126 with 72.1 per cent finding graduate level employment.
Any accommodation? Yes. Prices for rooms in The Green range from £100.22 to £108.00 for 2015/16, and rooms in university-nominated halls near the School of Management start from £93 a week.
Cheap to live there? Oh yes. Rumoured to be the cheapest university in the country, with some rooms in the private sector averaging just £40 per week. Most rooms go for between £55 and £60 per week.
Transport links: Road and rail interchange within walking distance. Handy for the M62 and the M1 and 20 minutes from Leeds-Bradford airport.
Fees: Charges the maximum of £9,000 per year for home and EU undergrads studying full-time.
Bursaries: Bradford are committing over £3million towards scholarships and financial support. They offer the ABB scholarship for 2014/15 entry- with £3,500 cash paid over a 3 year degree programme. There is also our National Scholarship Programme offer which is worth £3,000 in year one and will be awarded to 430 eligible new undergraduate students. See here to find out more.
The fun stuff
Nightlife: Curry house heaven. Various cheap drinking holes in the thriving "West End". Bars and club nights at the union.
Price of a pint: £2.73 on average in Bradford but there are always tons of great deals offered by the union.
Sporting reputation: Not great- 88th out of 145 in the current BUCS league.
Notable societies: Red Ribbon raises awareness of HIV/AIDS with events such as a man vs food contest, a winter ball and a fashion show. Try yoga and meditation, Infuzion dance group or partake in the Inspiring Films Festival.
Glittering alumni: Labour MPs David Hinchliffe and Steve McCabe; Baroness Taylor; poet John Hegley; Sir Tony O'Reilly; writer Jon McGregor; mobile phone entrepreneur Mohamed Ibrahim; co-director of Freeserve, Rob Wilmot.
Alternative prospectus: See how current students rate their university experience at Bradford on What Uni? from course and lecturers to city life and eye candy.
Register for free to continue reading
Registration is a free and easy way to support our truly independent journalism
By registering, you will also enjoy limited access to Premium articles, exclusive newsletters, commenting, and virtual events with our leading journalists
Already have an account? sign in
Join our new commenting forum
Join thought-provoking conversations, follow other Independent readers and see their replies