Dundee, University of
Wednesday 23 July 2014 15:40 Comments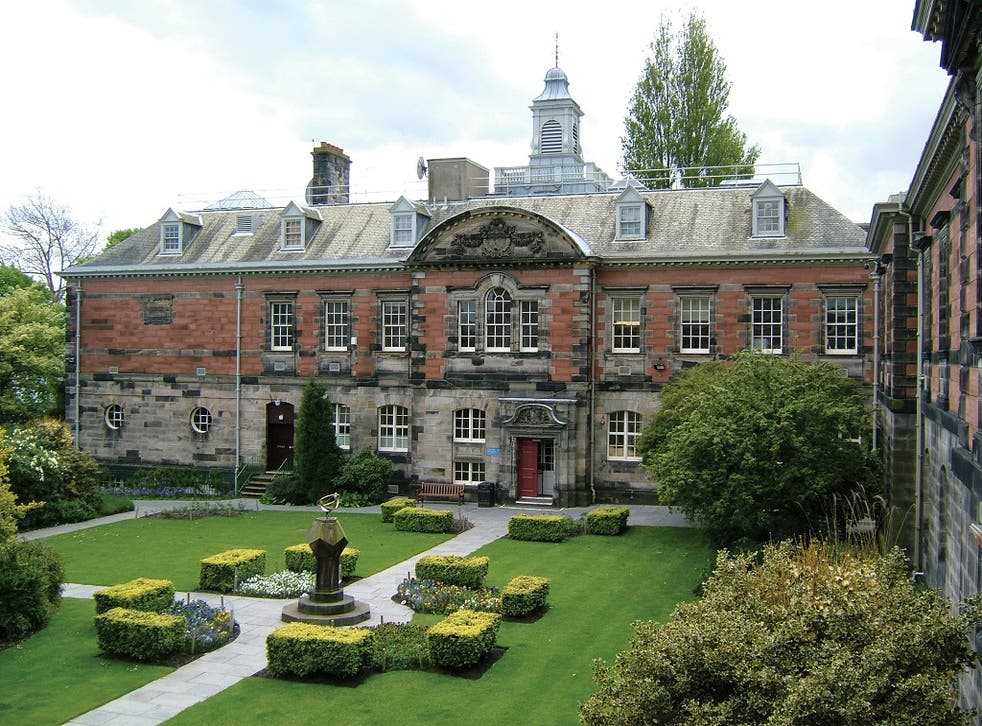 Overall ranking: 42nd out of 126 in the Complete University Guide for 2016.
History: Although its roots go back to 1881, it became the University of Dundee in 1967, merged with Duncan of Jordanstone College of Art in 1994, and recently absorbed two local nursing colleges.
Address: Compact city-centre campus in a lovely spot commanding views of the Tay estuary. Medical school a couple of miles away at Ninewells Hospital, one of the largest teaching hospitals in Europe. Some nursing and midwifery 35 miles away at Kirkcaldy campus.
Ambience: Five-minute walk from the city centre. A £200m campus redevelopment has provided new student accommodation, teaching and research facilities, extended library, improved sports facilities (including one of the largest and most hi-tech gyms in the country) and refurbished, award-winning students' association.
Who's the boss? Biochemist Professor Pete Downes OBE, former vice principal and head of the college of life sciences at Dundee, was named as principal and vice-chancellor in 2009.
Prospectus: 01382 383 838 or view it online here.
UCAS code: D65
What you need to know
Easy to get into? Not particularly straight A's are the minimum required for Medicine and Dentistry or AAAAB - AAABB in scottish highers. Though there are a variety of routes into the university for students without traditional qualifications; including summer schools and online courses.
Vital statistics: 17,000 students and more than 3,000 staff are at Dundee. Around 12,000 students are undergraduates. Distance learning students account for almost 20 per cent.
Added value: The university has more than doubled in size since 1994. Good employment record, with all students given their own personal development plan website. Claims to be Scotland's biggest supplier of graduates to professions such as dentistry, medicine, teaching and law. Close links with industry, especially pharmaceuticals. A new £21m interdisciplinary research centre, for work on diabetes and tropical diseases, has greatly expanded the life sciences faculty. Committed to sustainability with energy efficient teaching buildings.
This year saw the opening of the £50m Centre for Translational and Interdisciplinary Research (CITR) project as well as the opening of the £2m Val McDermid Mortuary, named after the best-selling authorr. They have also opened several new research centres - the Scottish Centre for Global History, Scottish Centre for Continental Philosophy and Centre for Scottish Culture, and the Centre for International Politics and Security. Dundee moved away from the traditional college structure this year, from 1st of August 2015 it will now compromise of 9 schools - Arts & Design; Dentistry; Education & Social Work, Humanities; Life sciences; Medicine; Nursing & Health Sciences; Science & Engineering; Social Sciences.
Teaching: A massive jump to 21st out of 126 in the Complete University Guide.
Graduate prospects: 46th out of 126 with 70.3 per cent entering graduate level employment.
Any accommodation? Lots. Undergrads halls range between £4,510 and £5,176 for a 39 week contract. All accommodation is self-catering with an en-suite shower and toilet. See here for more details.
Cheap to live there? Not too bad- private rooms are around £70 to £75 per week. The better news is that the cost of living is estimated to be 14 per cent lower in Dundee than the UK average.
Transport links: Five minutes from the railway station, with direct links to Newcastle, York and London, and ten minutes walk to the city's bus station. Edinburgh, Glasgow and Aberdeen are all a 90 minute drive away. Direct air links to London City, Birmingham and Belfast. One hour to skiing and snow-boarding in the Scottish Highlands.
Fees: £9,000 for UK students, except Scottish. Scottish and EU students pay £1,820 per year but can apply to the SAAS for their tuition fees to be paid on their behalf, providing they meet their residence conditions. For overseas students most courses, with some exceptions, will cost around £12,000 a year.
Bursaries: The university offers a host of bursaries, including financial help for those that come from households earning less than £42,000. To find out if you're eligible, click here.
The fun stuff
Nightlife: A modern and stylish Union bar and nightclub. The Students' Association has recently undergone a £5m extension and revamp, and attracts big name acts. SKINT and Sin City are popular nights with students but if they don't appeal, there's enough else to tempt you with in Dundee itself. Follow the #dundeefresh hashtag on Twitter for news on up and coming events for the first few weeks of term.
Price of a pint: £2.90 on average.
Sports reputation: Could be worse- currently in 55th position in the BUCS league.
Notable societies: Scotland's leading student television channel, DUSA TV, or magazine The Magdalen, will appeal to those keen to get involved with student media.
Glittering alumni: Whitbread Award-winner Kate Atkinson; Brian Wilson MP, founder of the West Highland Free Press; Chris van der Kuyl, computer games guru; Lord Robertson, former NATO Secretary General; Gary Lightbody, lead singer of Snow Patrol; Sir Brian Souter, founder of the Stagecoach Group; John Suchet, news anchor.
Alternative prospectus: Read student reviews of the university and find out further details on Dundee's What Uni? page here.
Register for free to continue reading
Registration is a free and easy way to support our truly independent journalism
By registering, you will also enjoy limited access to Premium articles, exclusive newsletters, commenting, and virtual events with our leading journalists
Already have an account? sign in
Join our new commenting forum
Join thought-provoking conversations, follow other Independent readers and see their replies