Keele University
Wednesday 16 July 2014 13:55 Comments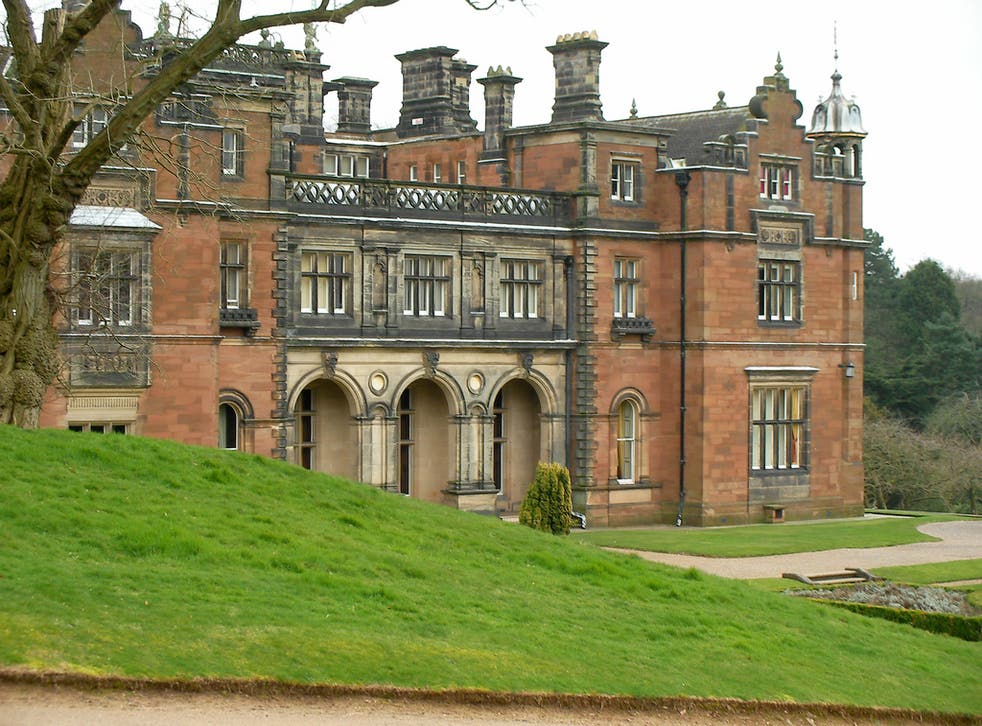 Overall ranking: 46th out of 126 in the Complete University Guide for 2016.
History: It began life as the University College of North Staffordshire in 1949 and received full university status in 1962. A school of medicine recently opened at the University Hospital of North Staffordshire.
Address: Square mile of parkland situated near Stoke and Newcastle-under-Lyme.
Ambience: Green campus, miles away from it all. Mostly modern blocks but one 19th-century building, Keele Hall, lends grace to the 60s effect.
Who's the boss? Professor Nick Foskett took up the position of vice-chancellor in August 2010, following his departure from his previous job as dean of the faculty of law, arts and social sciences at the University of Southampton.
Prospectus: 01782 732 005 or order one online here.
UCAS code: K12
What you need to know
Easy to get into? Degree courses ask for between BCC and AAB at A-level or equivalent, depending on the subject.
Vital statistics: Over 10,000 students in total, with 2,000 staff. Pioneered the dual honours course, whereby students take two principal subjects and can take further modules in a third. It's a huge success, with nearly half of students studying Dual Honours.
Added value: Plenty of refurbishments have been going on across the campus to improve it for new students. Almost every student gets the chance to spend a semester abroad. The university boasts a whopping 50 acres of sport facilities, including playing fields, eight tennis courts, six squash courts, two sports halls and state-of-the-art fitness centre. On-campus facilities include restaurants and cafés, a supermarket, bookshop, newsagent and bank, as well as several GPs and an NHS dentist. Last year the university also opened a new state of art development allowing the School of Medicine to offer leading edge facilities, and added a new £2.8m extension to upgrade the Anatomy Skills facility.
Teaching: 6th out of 126 in the Complete University Guide.
Graduate prospects: 42nd out of 126 with 71.9 per cent finding graduate level employment.
Any accommodation? An incredible 3,200 rooms on campus, costing between £133.89 and £156.11 for catered, and from £78.54 to £133.56 for self catered.
Cheap to live there? Far cheaper than average, with private sector rents starting from £50 per week.
Transport links: No train or coach station at Keele, so you have to catch trains and coaches at nearby Stoke or Crewe. Local buses run between campus and surrounding towns every 15 minutes. Good for cars because of proximity of M6.
Fees: £9,000 for new full-time home and EU undergrads. International students pay more depending on the course of study, with lab-based subjects costing more.
Bursaries: The Keele Excellence Scholarship offers cash awards of either £2,000, £1,000 or £500 for each year of a full-time undergrad course. There are other schemes if you're cash-strapped, too. See here for more details.
The fun stuff
Nightlife: Recent acts to play the students' union include Example, Razorlight, The Enemy, Pigeon Detectives, The Hoosiers, The Twang, We Are Scientists, The Courteeners, Taio Cruz and Mr Hudson. Four bars on site as well as four club nights a week and the Paramount Comedy Club. A hedonistic six balls a year.
Price of a pint: Averages at £2.50 in the local area, with cheaper drinks deals to be found in chain bars and the union.
Sporting reputation: Could be worse, at 73rd in the BUCS 2014/15 league table of 145 universities and colleges.
Notable societies: The Come Dine With Me club sees members host small groups at their houses or halls for a three course meal. Snapshot for aspiring photographers. Gentlemanly Pursuits for the 'enjoyment of the finer things in life', namely music, wine, liquor and great company. KUBE radio station, plus quidditch and paintballing.
Glittering alumni: Leading barrister Michael Mansfield QC; Lord Melchett, aristocrat eco-warrior and researcher into cannabis addiction; award-winning novelist Marina Lewycka; Jem Finer, founding member of The Pogues and co-writer of festive classic 'Fairytale of New York'; Alun Michael MP, former first minister for Wales.
Alternative prospectus: Check into Keele University's forum on The Student Room to chat with current and prospective students and ask all your questions.
Register for free to continue reading
Registration is a free and easy way to support our truly independent journalism
By registering, you will also enjoy limited access to Premium articles, exclusive newsletters, commenting, and virtual events with our leading journalists
Already have an account? sign in
Join our new commenting forum
Join thought-provoking conversations, follow other Independent readers and see their replies