Kingston University
Tuesday 15 July 2014 14:43 Comments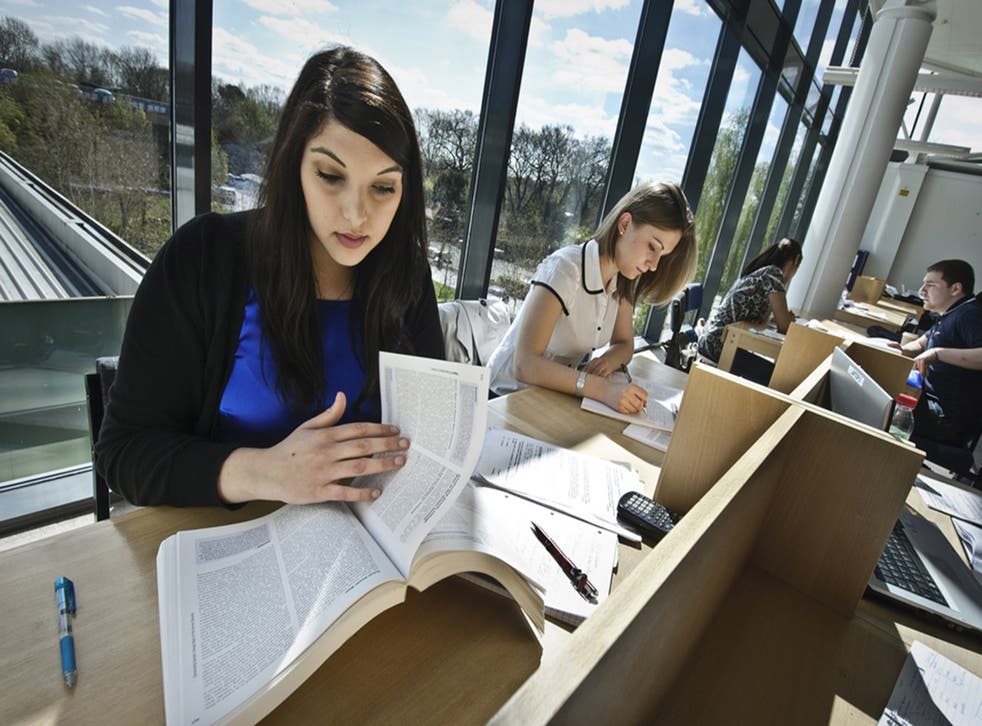 Overall ranking: Came 104th out of 126 in the Complete University Guide for 2016.
History: Started out as Kingston Tech in 1899, comprising schools of technology and art. In 1930, art split away. Came back in 1970 to form Kingston Poly. Became a university in 1992.
Address: Kingston University is the largest provider of higher education in south west London, offering an extensive range of undergraduate and postgraduate programmes both in the United Kingdom and overseas. With five faculties and four campuses in and around Kingston-Upon-Thames, south-west London. Penrhyn Road is the biggest site, housing science, arts and social sciences and computing, information systems and mathematics. Art, design and architecture are at Knights Park; business, law, healthcare, music and education at Kingston Hill; and engineering is at Roehampton Vale.
Ambience: Pleasant part of London, containing two parks and Hampton Court, one-time home of Henry VIII. The town centre, including the medieval market square, has been pedestrianised, with a number of new bars and enhanced walkways along the Thames. Penrhyn Road is lively; Kingston Hill leafy; Roehampton Vale full of hard-working engineers; and Knights Park heaving with hyper-trendy arty types wandering by a small river and green terraces. Aims to be an inclusive university, with one of the most ethnically-diverse student populations of any UK university.
Who's the boss? Professor Julius Weinberg is vice-chancellor. A specialist physician, he formerly held the position at City University.
Prospectus: Call 0844 855 2177 or order one online here.
UCAS code: K84
What you need to know
Easy to get into? Varies: The average UCAS points for first degree entrants is 295 . Kingston also welcomes mature students and those without standard qualifications.
Vital statistics: More than 21,000 students, based on four campuses scattered around Kingston Upon Thames. Of these, over 7,000 are postgraduate and 2,566 are overseas students. Famous for: aeronautical and aerospace engineering, business and law, life sciences, sports science, illustration and animation, product and furniture design, fashion, nursing and midwifery, human rights, teacher training and creative writing and publishing.
Added value: The university is a growing force in research and a pioneer in e-learning. Major developments in teaching, learning and facilities have all contributed to positioning Kingston University at the heart of education and economic development in the region. The Higher Education Business and Community Interaction Survey 2011-12 reported that, for the fourth year running, Kingston had the highest number of graduates starting up their own companies of any institution in the United Kingdom. It also rated Kingston second for graduate start-up turnover, with firms notching up a combined total of £30 million.
Teaching: 120th out of 126 for student satisfaction with teaching in the Complete University Guide.
Graduate prospects: 113th out of 126 with 53.8 per cent finding graduate level employment.
Any accommodation? Yes - a range of options ranging in price from £107.50 to £266.00 a week (university-provided) per week. Lodgings are also available, with rent and bills costing between £85 and £100 per week.
Cheap to live there? Not too bad for London. Expect anything from £85 per week onwards for shared private accommodation.
Transport links: Free university bus service shuttles between campuses and stops in the town centre and at local bus and railway stations. London is 25 minutes by train; motorways are close by; and Heathrow is a 45-minute drive.
Fees: Kingston charges £9,000 for all degree courses for new full-time UK and EU students. Foundation Year courses are much cheaper, as are foundation degrees and HNDs.
Bursaries: There are 725 bursaries available, including the Kingston Bursary, which is available to students from the UK and EU who are eligible for student finance from the UK Government and who have taken out all the funding they are entitled to. You won't see the money if you're renting university accommodation though, as it will be paid as a discount on your rent.
The fun stuff
Nightlife: Active student drama scene, plus live bands and club nights. Three bars split over the campuses- Space is the largest on Penrhyn Road, while Hannafords and Knights Park Bar are also popular. Bars and clubs in the town centre fill up at weekends. Buses and trains mean easy access to London to satisfy the wilder partying needs.
Price of a pint: A little over £3 on average in Kingston's bars and pubs, with the three Union bars offering monthly promotions on drinks.
Sporting reputation: Could be worse, but nothing special - 84th in the BUCS league.
Notable societies: Kingston DeeJays will help teach you how to mix and produce music for live club gigs, while the Cinema Appreciation Society holds weekly Friday screenings, film discussions and monthly film quizzes. If you just fancy a bit of fun, there's always Hula Hooping Society, a great way to keep fit too.
Glittering alumni: Eric Clapton; actor Trevor Eve; writer Nick Hornby; fashion designer Helen Storey; Caryn Franklin MBE; Ed McKeever MBE; Jasper Morrison; Lawrence Dallaglio OBE.
Alternative prospectus: Sneak a peek at how current students rate the Kingston University experience on What Uni?, with star ratings for lecturers, accommodation, the Students' Union and eye candy.
Register for free to continue reading
Registration is a free and easy way to support our truly independent journalism
By registering, you will also enjoy limited access to Premium articles, exclusive newsletters, commenting, and virtual events with our leading journalists
Already have an account? sign in
Join our new commenting forum
Join thought-provoking conversations, follow other Independent readers and see their replies