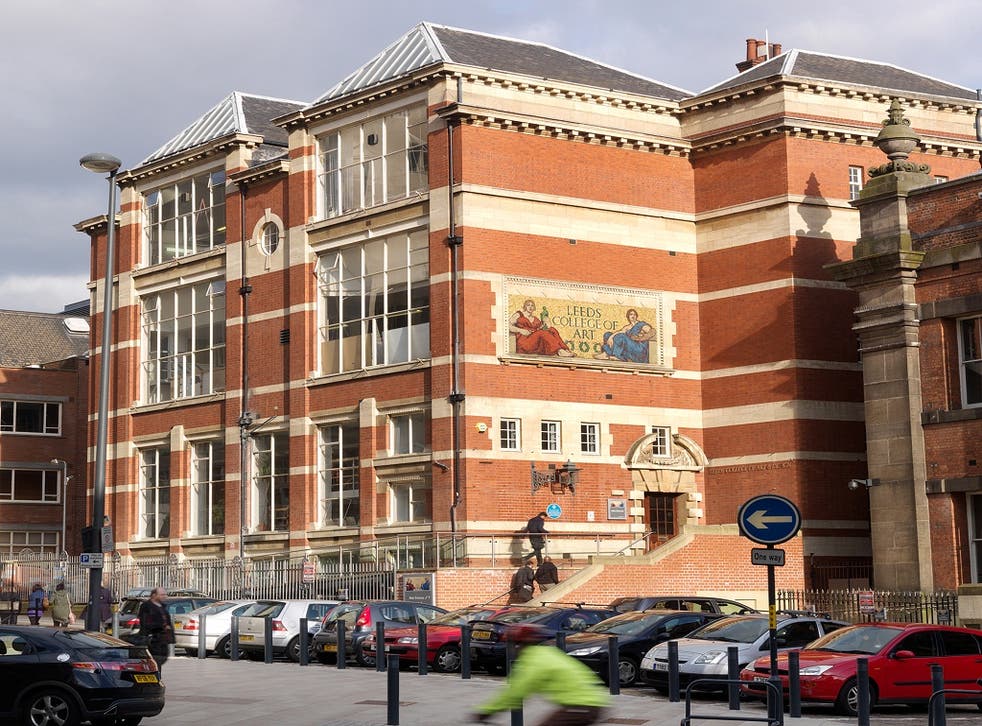 Ranking: Leeds Arts University ranks 8th in the Guardian University League Tables for both specialist institution and art and design categories.
History: Leeds Arts University can trace its roots back to 1846 when the Leeds Mechanics' Institute merged with the Literary Institute to form the Leeds School of Art.
Address: The University is split between two sites. The first is the City Centre building at Vernon Street, close to Millennium Square, the Leeds City Art Gallery and the Henry Moore Institute. The second is the Blenheim Walk building, situated opposite the University of Leeds, which has recently been extended to create new, purpose-built studio spaces, complete with balconies and scenic views over Leeds.
Ambience: The University is smaller than most traditional universities and therefore students find it friendlier. The staff are approachable and supportive and work closely with the students. Both college buildings have light, airy studio spaces and areas for students to socialise.
Who's the boss? Professor Simone Wonnacott is the Vice-Chancellor
Prospectus: 0113 202 8000, order it here and follow @LeedsCofArt.
UCAS code: L28
What you need to know
Easy to get into? You'll need two A-levels, one of which must be in a art and design related subject, and at least three further GCSEs at grade C or above, including English language. In most cases a diploma in Foundation Studies is also required. You will probably be asked to attend an interview and submit a portfolio of work.
Degrees offered: Degrees offered at the University include Animation, Creative Advertising, Comic & Concept Art, Fashion Design, Fashion Branding with Communication, Fashion Photography, Fine Art, Filmmaking, Illustration, Popular Music Performance, Photography, Printed Textiles & Surface Pattern Design and Visual Communication. Postgraduate degrees are offered in Creative Practice and Curation Practices.
Vital statistics: The University offers fourteen degrees programmes, two masters programme and four further education courses. There are around 1,800 full-time students. The University was awarded Higher Education Institution status in 2011 and Taught Degree Awarding Powers in 2016.
Added value: As all students are studying art, craft and design-related subjects, the University is specifically geared to support students within those fields. The resources available to students are industry standard, and are regularly updated. National and international awards are frequently won by individual students.
Teaching: A 2012 Ofsted inspection rated the University as 'good' overall.
Any accommodation? There's a huge amount of high-quality, safe student accommodation to choose from - from city centre apartments to cosy shared houses. Halls of residence are available from £119 -£128 per week, inclusive of utility bills as well as internet and en-suite. Plenty of support is provided for making your choice.
Cheap to live there? Leeds private rents are around £75 to £90 per week.
Transport links: On average, buses run past the University buildings every five minutes. Relevant services depart regularly from the bus station and Quebec Street. National Express and Megabus run coaches run from the city centre. Leeds has a busy main station which runs services to London, Manchester and Aberdeen. The Leeds City Station is within a 10-minute walk of the City Centre building and a 20-minute walk to Blenheim Walk buildings
Fees: Undergraduate degrees cost £9,250 for home/EU students in 2017-18. Fees for international students are £12,500.
Bursaries: There will be a range of financial support available to reduce the tuition fee for approximately 40 per cent of students in their first year. A range of access measures is in place to support students from disadvantaged backgrounds to ensure they are not discouraged from applying. Financial support available for eligible students will be in the form of the National Scholarship Programme, fee waivers, hardship funds and a comprehensive outreach programme.
Starting in September 2013, the University will provide a cash bursary for new entrants who are in receipt of the full non-repayable maintenance grant. This cash bursary will be £250 in the first and second year and £500 in the third year of your degree. See here for further information.
The fun stuff
Nightlife: Leeds is one of the most exciting and dynamic cities in the UK - there is a vast range of bars, pubs and clubs to choose from and the city hosts everything from international piano competitions and opera performances to high-energy beat-box championships. Leeds also has a fabulous culture of creativity- from classic and contemporary art to the decorative arts; from sculpture parks to galleries to performance art.
Sporting facilities: 145th out of 148 in the BUCS league. Plenty of opportunity to join sporting teams with coursemates.
Glittering alumni: Leeds Arts University alumni include sculptors Barbara Hepworth and Henry Moore, Damien Hirst and Leigh Francis, otherwise known as Keith Lemon.
Join our new commenting forum
Join thought-provoking conversations, follow other Independent readers and see their replies