South Wales, University of
Friday 01 August 2014 10:19 Comments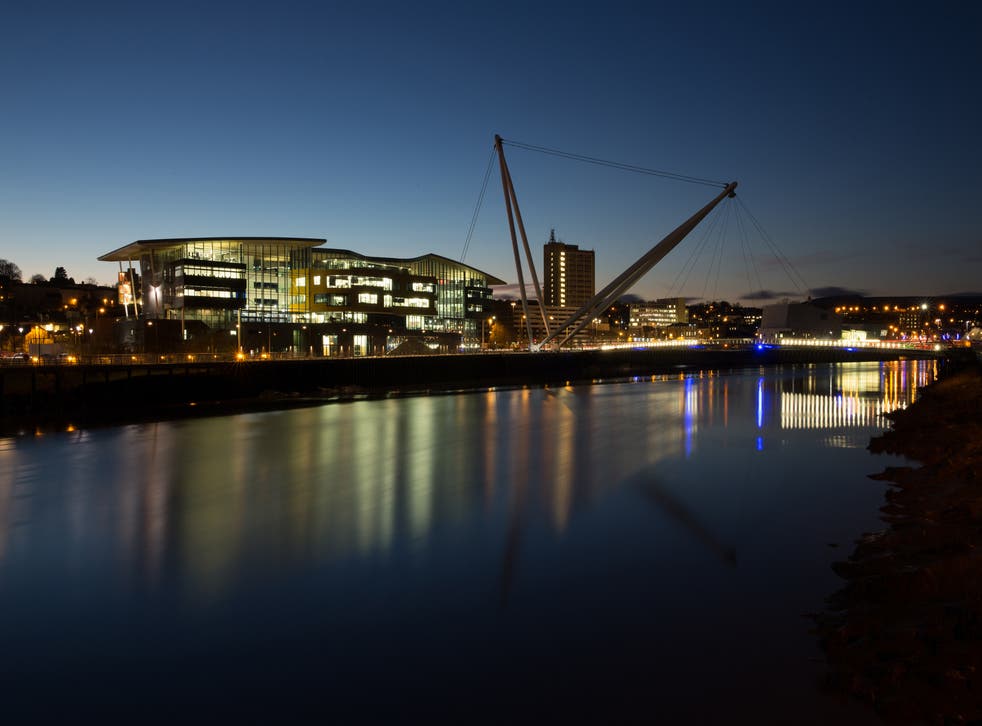 Overall ranking: Came 100th out of 123 in the Complete University Guide for 2015.
History: Began life in 1913 as South Wales and Monmouthshire school of mines. In 1949, became Glamorgan Technical College, nine years later Glamorgan College of Technology, in 1970 became Glamorgan Polytechnic and in 1975 the Polytechnic of Wales. Became a university in 1992. The Unversity of Glamorgan merged with the University of Wales, Newport in April 2013 to form the University of South Wales.
Address: The university has three main campuses; Glyntaff and Treforest on the outskirts of Pontypridd, a busy market town 20 minutes from Cardiff and ATRiuM in Cardiff city centre.
Ambience: Modern campuses with a friendly community atmosphere. ATRiuM, the university's newest campus in the heart of Cardiff, is home to the Cardiff School of Creative and Cultural Industries. The £35m development brings together 40 courses in subjects including animation, film, TV and radio, design, drama, music technology and culture and society. It also incorporates the higher education courses from the former Glamorgan Centre for Art and Design Technology.
Who's the boss? Professor Julie Lydon, former assistant vice-chancellor at UWE Bristol, is vice-chancellor and chief executive.
Prospectus: 0845 643 4030 or order a prospectus online here.
UCAS code: W01
What you need to know
Easy to get into? Entry requirements vary, the average is between 240 to 320 UCAS points (CCC to ABB at A-level) but some courses ask for as much as 340 points. A range of courses from foundation to PhD level are on offer, and academic excellence is rewarded, with generous scholarships for those entering with over 340 points.
Vital statistics: Since the merger, the university has become a behemoth. with over 30,000 students in total and over 3,000 staff. 15,500 are full-time undergraduates and 9,290 are part-time.
Added value: The All Blacks and Cardiff City FC have used the university's facilities, which include 30 acres of sports fields, a climbing wall, sports injury clinic and an archery range. Hiking opportunities in the nearby countryside. Offers students what it calls a rounded experience – modules in career development, skills and communication have been included in course portfolios. Employment record for graduates is above the national average at 94 per cent. The careers service is highly rated, and part-time work opportunities are plentiful. Developments have been plentiful too- the new £33million state-of-the-art College Merthyr Tydfil, part of the University of South Wales Group, was officially opened by First Minister of Wales, Carwyn Jones AM. The university will also open its London Centre this autumn, delivering a range of postgraduate and professional courses in the heart of the City's financial district.
Teaching: 96th out of 123 for student satisfaction with teaching quality in the Complete University Guide.
Graduate prospects: 95th out of 123 with 55.5 per cent finding graduate level employment after completing their degrees.
Any accommodation? Yes, prices range from £79 for an en-suite room to £160 per week for a one-bed apartment. Types of accommodation include halls of residence, shared flats and privately rented student houses. Click here to find out more.
Cheap to live there? Cheap as chips. Private local rent costs around £50 per week on average, excluding utilities.
Transport links: Situated on the M4 corridor with its own railway station. 20 minutes by train or car from Cardiff.
Fees: Tuition fees for full-time EU/rest of UK undergraduates are £8,250. Welsh students can get up to £3,685 paid towards their fees. For full-time international undergraduates the tuition fees are £11,300.
Bursaries: The University of South Wales offers a large number of subject-specific scholarships and awards, including both sports bursaries and means-tested support. For more details see here.
The fun stuff
Nightlife: Students go to Cardiff for the bright lights or stay local in Treforest and Pontypridd for pubs. Student union on campus houses two bars and Shafts nightclub.
Sporting reputation: Pontypridd and Cardiff are in at 48th in the BUCS league of 145, with Newport coming in 107th.
Glittering alumni: Welsh rugby players Rupert Moon and Aled Williams; Nigel Walker, Head of Internal Communications at BBC Wales; entertainer Max Boyce.
Alternative prospectus: Check in to The Student Room to put any questions to current students and discover whether or not the University of South Wales is the place for you.
Register for free to continue reading
Registration is a free and easy way to support our truly independent journalism
By registering, you will also enjoy limited access to Premium articles, exclusive newsletters, commenting, and virtual events with our leading journalists
Already have an account? sign in
Join our new commenting forum
Join thought-provoking conversations, follow other Independent readers and see their replies