Clearing: Planning ahead of A-level results day, 8 ways how
Planning avoids a 'knee-jerk' reaction on results day, which could have important implications on students' future careers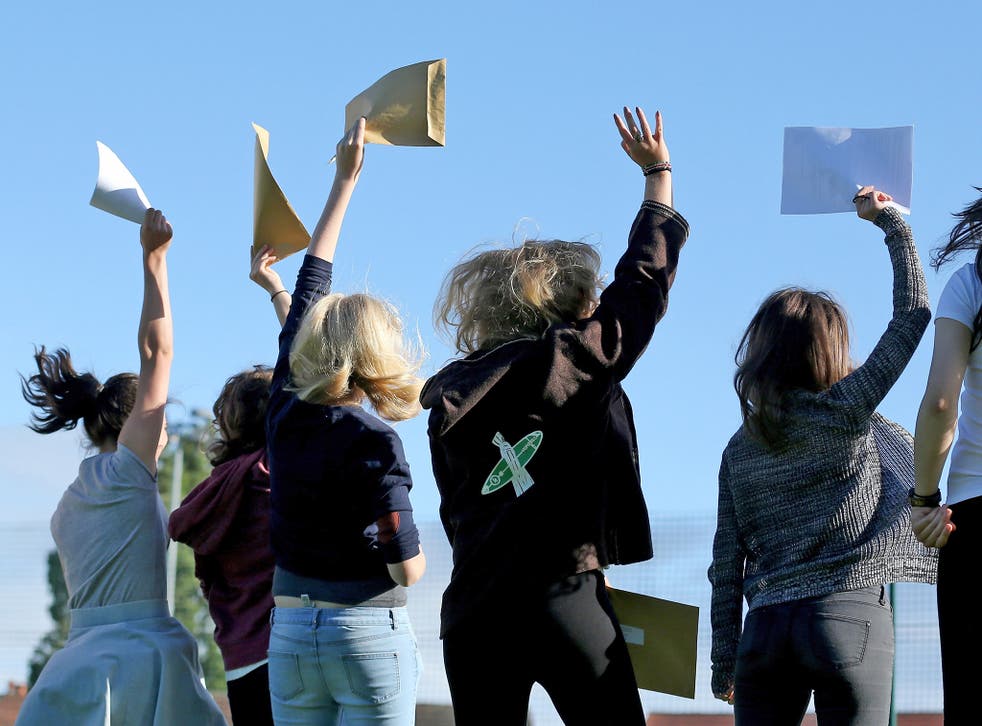 Students must prepare for Clearing now. The groundwork needs to be done in advance so it is better to contemplate what might happen either from a positive perspective - perhaps using the Adjustment process to trade up - or from a negative perspective; that one might be looking at option B rather than a 'knee-jerk' reaction at a time when emotions are running high and places are being offered on a first-come, first-served basis.
It's important to take advice from those around you, but be aware: parents and close family may often have a slightly biased perspective, so seek more views. Take advantage of people you respect from your school or college and wider family, as well as the media, to get an indication of what's out there and to try and work out what you really want. You are making a decision which will, not only affect the next three years, but your future career, so spending as much time as possible on researching your options is time well spent.
Some institutions are very specific about the application of your skills. With all the tutors having had or still having practical exposure in a particular subject area, they can deliver a very practical skills course. Other institutions dine out on their tremendous record for research, but are they as good at teaching and bringing to life what it's like in the world of work? That is a debate you need to have to be able to work out what's best for you, so here are my top eight tips for using Clearing:
1) Be honest with yourself and how you thought your exams went. This will help you in your research and preparation as you can be looking for realistic options.
2) Shop around before results day, looking at those institutions that list Clearing vacancies for your subject of interest or ones closely related to it.
3) Have all of your GCSEs and personal details with you as well as your more recent qualifications at hand at all times. If you're a mature student, make sure you have an up-to-date CV too
4) Have some questions written down to ask the institution(s) you are interested in. You could be speaking with a student ambassador or an academic, so make sure you find out their perspective on the course you want to do.
5) Be ready to go and see institutions in person for a better look - don't just rely on fancy websites and prospectuses to tell you what it's like. After all, remember - this is at least three years of your life we're talking about.
6) Make sure you talk through your decisions and thoughts with people you trust to check your logic and to make sure you make the right choice. But, remember, it is not their decision - you are the one in charge of your future.
7) Don't be a sheep. Make the decision that is right for you, not the one that was right for your best mate or parents.
8) Overall, remember that putting the effort in now to find the right place will pay off when you have an amazing time at university. The sooner you get this decision made, the sooner you can start looking forward to beginning.
Pete Edge is director of admissions at The University of Law (ULaw)
Register for free to continue reading
Registration is a free and easy way to support our truly independent journalism
By registering, you will also enjoy limited access to Premium articles, exclusive newsletters, commenting, and virtual events with our leading journalists
Already have an account? sign in
Register for free to continue reading
Registration is a free and easy way to support our truly independent journalism
By registering, you will also enjoy limited access to Premium articles, exclusive newsletters, commenting, and virtual events with our leading journalists
Already have an account? sign in
Join our new commenting forum
Join thought-provoking conversations, follow other Independent readers and see their replies