The Independent's journalism is supported by our readers. When you purchase through links on our site, we may earn commission.
UCAS Clearing 2015: Three points Scotland's students should follow when looking for university vacancies post-SQA results
Clearing offers students an opportunity to change direction – or even 'trade-up' to another university or subject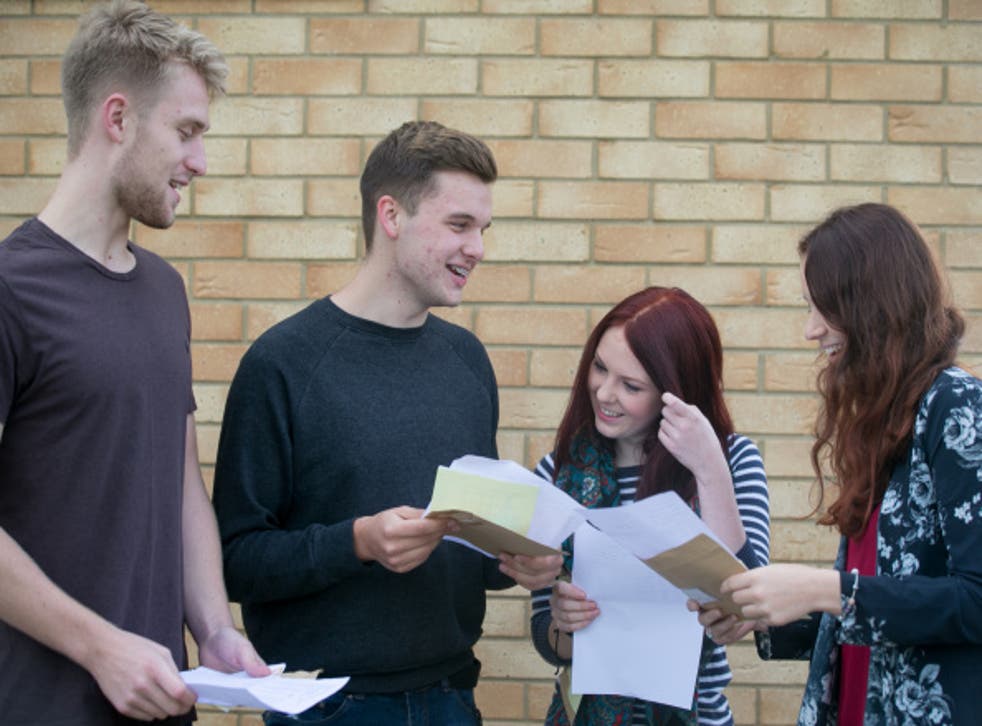 Students across the UK are gearing-up to take advantage of UCAS Clearing which is now open for those who haven't received a university offer, or simply want to find another course.
With Scottish students expecting to receive their SQA exam results in just six days – 4 August – there are still some places available on courses at Scotland's universities for Scottish and EU students.
Here are the three main things The Independent recommends for Scottish students to do once they receive their results next week and plan to use Clearing:
1) Use Skill Development Scotland's Exam Results Helpline:
The Exam Results Helpline will open on 4 August for Scottish students whose results are not what they expected them to be.
For free, independent advice, call the Exam Results Helpline on 0808 100 8000 to speak about options where a team of highly-experienced and friendly careers advisers will be on-hand to help students make decisions about:
sixth form, college, university, and other education choices

skills, qualifications, and subject choices

re-sits and re-marks

gap years

vocational learning routes including Diplomas, Apprenticeships, and NVQs

careers and employment Confirmation, Clearing, and Adjustment

funding
The helpline will be open from 4-12 August. Click here for its opening times.
There is also the Exams Results Helpline Facebook page which will offers practical and impartial advice to students who have been thrown off-balance by the confusion of results day.
2) Research Clearing to find vacancies via university websites:
Those students in Scotland who do wish to use Clearing can research the available vacancies by clicking on the following universities, although some many not carry information on such vacancies:
University of the West of Scotland
3) Take note of these important dates:
There are some essential dates – for Scottish students who are making use of Clearing – to bear in mind:
3 August – All Scottish Clearing vacancies displayed in UCAS search tool at 6pm.

4 August – SQA results day and the Exam Results Helpline opens.

12 August – Exam Results Helpline closes on this day.

21 September – This is expected to be the last date UCAS will accept applications for courses starting in 2015.

30 September – Clearing closes, although students can still add choices in Track, but make sure to contact the university first.

21 October – Last day to add choices to UCAS Clearing and also the final day a university can accept a Clearing applicant.
Overall, bear in mind that Clearing is not a negative option by any means. Clearing is simply a way of either matching universities without students to students without universities, or giving students an opportunity to change direction – or even trade-up to another institution or subject.
Register for free to continue reading
Registration is a free and easy way to support our truly independent journalism
By registering, you will also enjoy limited access to Premium articles, exclusive newsletters, commenting, and virtual events with our leading journalists
Already have an account? sign in
Register for free to continue reading
Registration is a free and easy way to support our truly independent journalism
By registering, you will also enjoy limited access to Premium articles, exclusive newsletters, commenting, and virtual events with our leading journalists
Already have an account? sign in
Join our new commenting forum
Join thought-provoking conversations, follow other Independent readers and see their replies