How UCAS personal statements disadvantage the poor
John Palmgren
Friday 11 January 2013 11:33 Comments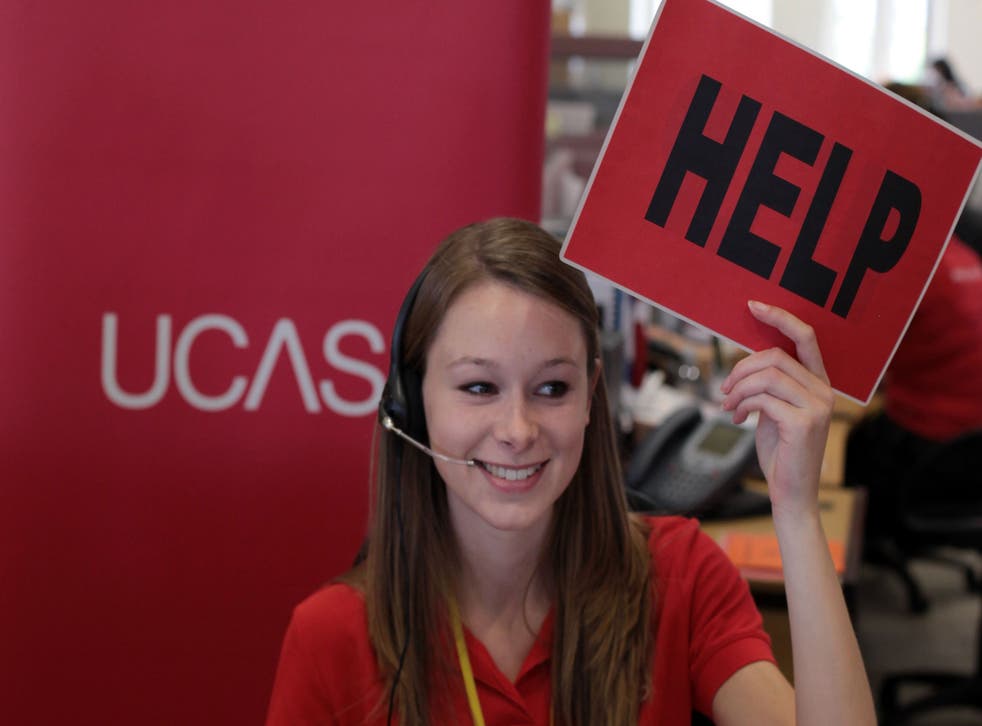 It's bad news if you're disadvantaged and you want to go to university. Admissions have dropped for the second year in a row leading for some to say that those from less well-off backgrounds have been put off by higher tuition fees.
Private schools consistently out-perform state schools, both in terms of grades and university admissions. Whilst universities recognise that exam grades can be affected by social factors such as family situations and the quality of the school, the UCAS personal statement has been held as a non-academic way to assess an applicant's potential. However, research done by the Sutton Trust reveals that rather than levelling the playing field of university admissions, the opposite may in fact be true.
The research points out that those from better-off backgrounds are often given extra help to write their personal statements, by the school or by parents. A government report says: 'anecdotal evidence suggests that some staff and parents advise to the extent that the personal statement cannot be seen as the applicant's own work'.
I applied to university as a mature student and was lucky enough to have people around me who were able and willing to help. Without that valuable input I would have really struggled. Academic Robert M. Brown says that students without help 'may feel themselves to be composing in a rhetorical void in which they must write in an unfamiliar genre for an audience that they do not know nor will likely ever meet'.
The research found that, of students with the same A-Level results, 'applicants from sixth form colleges make, on average, three times as many writing mistakes as those from independent schools'. Students from state schools are often left without the advice, help and guidance offered by the teachers and families of those from more well-off backgrounds.
UCAS encourages applicants to write about their work and life experience in their personal statement; however there is a large disparity between the types of experiences that students from different schools have access to. Those from better-off backgrounds are able to take advantage of family connections. In a personal statement from one independent school applicant, their father is described as 'an entrepreneur who has created and sold a number of successive businesses'; the applicant has 'therefore experienced the multi-faceted world of business first hand'. Another student describes visiting an uncle in Japan and 'observing his aircraft brokerage and marketing company'. Most students from state schools are not shepherded into these prestigious looking extra-curricular activities.
By contrast the experiences talked about in the personal statements of those from state schools were generally of a less high profile nature. One student writes: 'In Year 11 we were taken on a school trip to Cadbury World to analyse the aspects of the business'.
These extra-curricular experiences may well make a difference to how well the applicants settle into the course, but by taking them into account during the application process, it feels like UCAS is giving an inbuilt advantage to those who need it least.
The types of work carried out by applicants also varied greatly depending on school type. Some of the work experience mentioned by independent school applicants were: a shadow stockbroker, a placement to shadow the Indian Ambassador to the United Nations and a placement in an accountancy firm. By contrast the examples of work experience from state school applicants tend to be low skilled work. One applicant describes being a waitress and another describes working in an Aldi and a bakery. the Sutton Trust concludes: 'Even if admission tutors are not impressed by such connections, those applicants with high-prestige, professionalised experiences are better placed to make meaningful connections with the course on which they hope to study'.
A criticism of the UCAS personal statement is that it is a space to talk about past advantage and not a student's future potential. Universities in the US seek to prevent this by assuring candidates that they will not be disadvantaged because of a lack of opportunities. Harvard University asks candidates, if they have not had the opportunity for extra-curricular pursuits, what they hope to explore in their free time. It seems that UCAS could learn a lot from the American approach.
Without UCAS taking the lead on this, it is left up to individual universities in how to interpret the personal statement. A spokesman for the University of Cambridge says that 'the university does not take into account non-academic factors such as extra-curricular activities or leadership potential, because we recognise that these may derive from social advantage rather than appetite or commitment'. If universities such as Cambridge are ignoring these factors, why does UCAS insist that they are included?
UCAS writes on its website: 'it is a good idea to list your hobbies and achievements, and then you can decide which ones demonstrate your strongest skills and personality'. Mary Curnock Cook, UCAS Chief Executive says that she has 'every confidence in the professionalism of admissions officers – they are highly experienced in recognising social factors in the content of personal statements. Demonstrating a strong rationale and passion for the course chosen is the number one requirement in a strong personal statement'.
The top universities are certainly aware of the problems with personal statements. A spokesman for the University of Oxford says: 'We have subject-specific aptitude tests as well as detailed subject-specific admissions interviews for shortlisted candidates – so the personal statement carries less weight in the process than it would at many other universities'.
"This is certainly different from many other universities, where having lots of extra-curricular experience is counted positively in the overall admissions process."
Something has clearly gone wrong when most of the top universities are going out of their way to avoid relying on the personal statement. If the personal statement is nothing more than an opportunity to highlight past advantage then it's no wonder that it would be an embarrassment to base admission decisions on it.
At the moment the discretion of the universities' admissions department is key to ensuring the fairness of applications. However, the free response structure of the personal statement lends itself to highlight existing social privilege. What is needed is a rethink of the purpose of the personal statement. The focus should be on what an applicant can bring to the university and how they can make their ambitions a reality, and not on the experiences that they have already had.
Register for free to continue reading
Registration is a free and easy way to support our truly independent journalism
By registering, you will also enjoy limited access to Premium articles, exclusive newsletters, commenting, and virtual events with our leading journalists
Already have an account? sign in
Join our new commenting forum
Join thought-provoking conversations, follow other Independent readers and see their replies