The problems in Britain's education system are political in origin - and they require a political solution
'A National Education Service - as proposed by Jeremy Corbyn, which would provide good quality, free education from cradle to grave - is a good place to start'
Josh Berlyne
Thursday 18 August 2016 12:53 Comments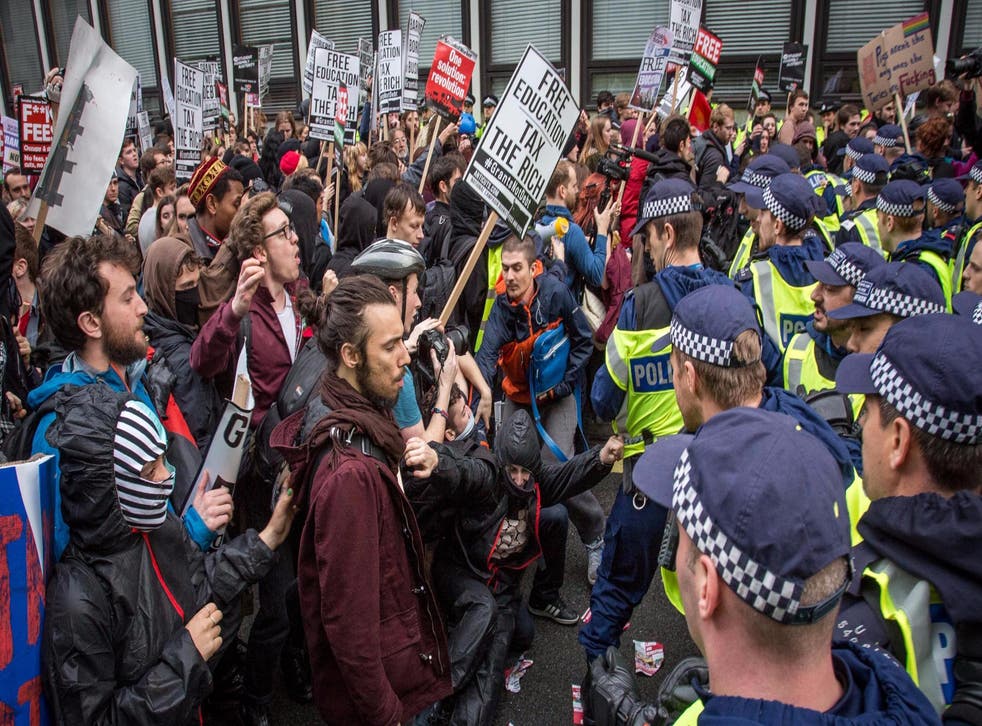 Today, students up and down the country are anxiously discovering their A-level results. For the majority, their future depends on the grades they achieve - their place at university, or possibly their first full-time job.
Some would have you believe students' success depends solely on their individual grit, determination, and raw talent. Of course, these are important, but they don't make up the whole picture. A student's success also depends on things completely outside of their control: whether they have had to work to support their studies, whether they have had a quiet space to study alone, or how well-funded their college was.
Successive governments have neglected and underfunded these young people, and many of those receiving their results have witnessed this neglect first-hand. A friend of mine, at college in Hillsborough in Sheffield, was only taught for the first half of each lesson. For the second half, a teaching assistant would supervise silent study.
Under the coalition government, college students found themselves under attack. Education Maintenance Allowance (EMA) provided a lifeline to many, helping them stay in education when it would otherwise have been too costly. Early in 2011, just months after the Government announced tuition fees would be tripled, Parliament voted to scrap EMA. Research by the Institute for Fiscal Studies (IFS) showed EMA increased the number of 16 and 17 year-olds in education, and found a link between EMA and better grades. This impact was felt most where it was needed: among working-class, black and ethnic minority groups, and women students.
Education is a seamless web. Difficulties caused by a poor start in life cannot always be fully compensated for later on, and every stage of a person's education will affect the next. Our education system today is more rigid than it used to be. It fails countless people for whom a good college course or university degree is just not possible in their late teens. The students who must care for relatives, or who must work to support their hard-up family while their friends and peers study hard, lose out severely under the current system. Funding for adult skills has been cut by 35 per cent over the past seven years, and the number of mature and part-time students has plummeted dramatically over the past ten.
The problems in Britain's education system are, above all, political in origin - and they require a political solution. This week's policy announcements from Angela Raynor, Labour's shadow education secretary, should be the beginning of a radical rethink of education policy that looks to solve inequality from its root causes. Under Jeremy Corbyn, Labour is now committed, not only to reinstate EMA and maintenance grants, but also to universal public childcare and guaranteed smaller class sizes in primary schools.
Before students even receive their results, in fact, before they even start school, some already know they're at a disadvantage. New research shows there is a widening gap between elite state schools in the south-east and schools in the rest of the country, while figures also show the gap between state and private schools sending students to university has widened since tuition fees were tripled.
Then consider those students who, after receiving their results, will be heading off to university. With the Government's recent removal of maintenance grants, and their plan to raise fees above £9,000, student debt is soaring: those starting in September will graduate with around £50,000 of debt, maybe more.
Under current proposals brought forward in the Government's Higher Education Bill this year, universities will be given the power to raise their fees if they perform well against certain measures, one of which is graduate earnings. Exactly how this will play out, no one knows. Research shows graduates with wealthy parents are likely to earn more than those from a less well-off family, even if they graduated from the same course at the same university. This could mean a financial squeeze for universities with mostly working-class students. Alongside Tory plans to reintroduce grammar schools, these proposals look set to deepen the educational divide.
In the coming days, the chatter on TV will be about grade inflation and a narrative that blends the fulfilment of middle-class expectations with the realities stagnating social mobility. But the real conversation we need to have is about the total overhaul of the education system. A National Education Service - as proposed by Jeremy Corbyn, which would provide good quality, free education from cradle to grave - is a good place to start.
Twitter: @joshberlyne
Josh Berlyne is an NCAFC national committee member
Register for free to continue reading
Registration is a free and easy way to support our truly independent journalism
By registering, you will also enjoy limited access to Premium articles, exclusive newsletters, commenting, and virtual events with our leading journalists
Already have an account? sign in
Join our new commenting forum
Join thought-provoking conversations, follow other Independent readers and see their replies