'Generation Sensible': Have students become less wild and more boring?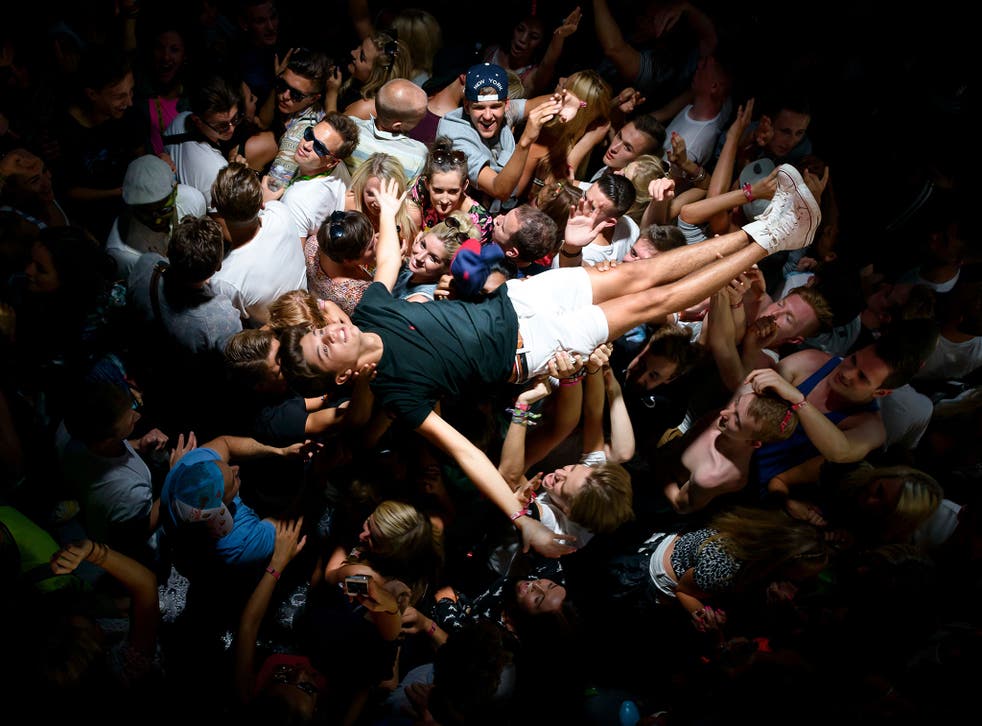 Freshers' week is not what it once was. Gone are the days of excessive drinking and drug-taking, as seen in previous generations. Something has changed. But why?
Is there now a cautiousness amongst the student population? Can it be that money-wary, conscientious, sensible, bed-at-10pm types are beginning to overtake the heavy-drinking rebels? On BBC Radio 4's Womens' Hour, they discussed the idea of "Generation Sensible", asking whether "the current crop of twenty-somethings" is "cleaner-living than previous generations".
"Official statistics show alcohol consumption amongst younger people falling for the first time since the 1950s. So what is behind the shift?"
Interviewing young people at a London knitting group, Emily and Louise - both 27 - pondered the matter. "People are changing and I'm not sure why," said one. And, on knitting, she said "I think maybe it's a bit cheaper than going out".
Lola, a 23 year old computer science student at Leeds, made perhaps the most insightful comment of the programme: "I think it's got to do a lot with the fact that the cost of education is rising, so, as a student you realise that actually you need to make the most of it because you are paying more and more and you want to make sure that you're getting your moneys'-worth.
"I guess now it's very much value for money and making sure you get a good job afterwards so you can pay it off."
It was not only a discussion reserved for Radio 4, however; the Manchester Evening News spoke to Carol Haigh, a professor at Manchester Metropolitan University:
"Children have more of a support network than they did 10 or 15 years ago. People with different perspectives on health, drinking and smoking have become less acceptable socially, like peer pressure in reverse."
Other reporters, having watched the way that students interact with each other in 2014, couldn't help but find it slightly worrying. Something a little unsettling and creepy. A reporter for the Herald Scotland said: "A recent survey has found they are a conservative young bunch - read 'boring'.
"The majority sought stricter age limits on social vices: drinking, gambling, marriage and the like. I don't believe a word of it. Teenagers the world over know the one immutable rule: tell the adults what they want to hear. When you legitimise bad things, you obliterate the fun. The joy is in the forbidden."
Perhaps it is therefore not so much "Generation Sensible", but "Generation Finding-Other-Ways-To-Rebel"? Either way, it seems inevitable that wider society and the current economic situation would affect how people interact with each other, or act on an individual basis. Especially when a great deal of the austerity measures are having such an impact on young people.
Nevertheless, it seems, students will always be students. The latest trend that seems to have hit student halls is "carpet surfing" – which essentially seems to consist of standing on old bits of cardboard whilst being dragged, at speed, along the corridor. Perhaps this generation isn't so sensible after all.
Join our new commenting forum
Join thought-provoking conversations, follow other Independent readers and see their replies